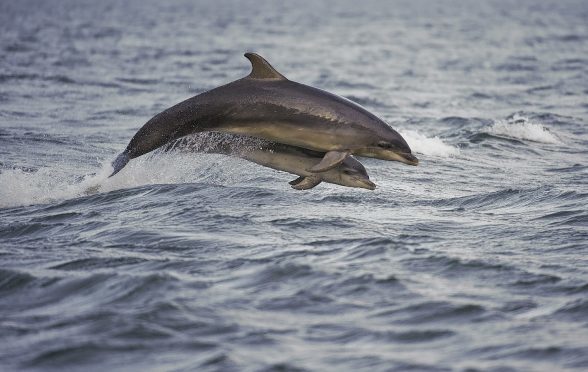 A new initiative has been launched to allow the public to get closer than ever to the north-east's population of bottlenose dolphins.
The attraction, located at Aberdeen's Torry Battery, will encourage visitors to engage with nature and the outdoors, allowing them to spot the behaviour of dolphins, as well as discovering the site's eclectic sounds and colours.
Amy Hopley, a Dolphinwatch Officer said: "The dolphin activity packs are a great way to celebrate the amazing diversity of life that can be found at Torry Battery.
"It will engage children with this unusual urban environment, and get them to use all their senses to discover their wild surroundings."
"The new packs will mean there is something exciting for families to do together, every day. We hope to inspire the next generation about nature and help them create wild childhood memories. After all, saving nature depends on it."
Ms Hopley claimed Aberdeen is becoming the best place in the world to witness the popular bottlenose dolphins".
She added: "We're here every week helping people to spot these amazing animals and run a variety of family events including a Schools Out Family Fun Day on Sunday, July 2."
The scheme has been running since 2013. During its four-year history, it has become more and more successful through support which has been provided by a number of organisations: VisitAberdeenshire, Aberdeen City Council, Aberdeen Habour Board Community Action Fund, and the Whale and Dolphin Conservation (WDC).