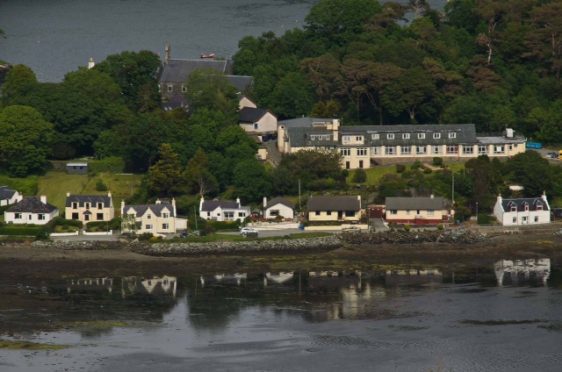 Patients living in the north of Skye requiring out-of-hours care will no longer be forced to travel to the south of the island.
Staff shortages caused the Urgent Care Centre at Portree Hospital to be closed for two nights earlier this week, but NHS Highland announced yesterday that it was reopening again.
Local MSP Kate Forbes said she was "relieved" that out-of-hours care was being resumed at Portree, but added: "The situation shouldn't have happened in the first place."
Nurses forced to cook for hospital patients due to staff shortages
A NHS Highland spokesman confirmed that the Urgent Care Centre reopened again from 6pm on Thursday.
He said: "The health board was left with no option but to provide the out-of-hours service for Skye and Lochalsh from Broadford only for two nights on Tuesday and Wednesday this week due to a staffing shortage.
"However, the temporary suspension has been lifted and services will resume as normal."
Ms Forbes MSP added: "I am very relieved that NHS Highland has reopened urgent out-of-hours care in Portree Hospital, though I share the view of many islanders that this situation shouldn't have occurred in the first place.
"I was disappointed to learn that it had been closed and I appealed to the health board to reopen it to urgent out-of-hours care as soon as possible."
NHS Highland also came under fire yesterday when it was revealed that "extreme staff shortages" led to nursing staff cooking meals for patients at Portree Hospital.
The situation arose because three catering staff members based at the Dr MacKinnon Memorial Hospital in Broadford are currently on sick leave and their counterparts in Portree were moved in to cover their absences.
Local councillor, John Gordon, said it was "extremely concerning".
The NHS Highland spokesman said the staff had agreed to do the cooking as there were so few patients at Portree Hospital, and that it was not full meal preparation, simply reheating and serving.