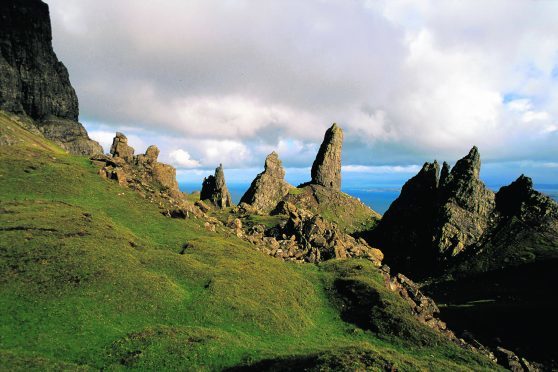 An angry Skye community organisation is to request a formal review into its rejected bid to purchase land at one of the island's most popular and iconic landmarks, the Old Man of Storr.
But Staffin Community Trust (SCT) will also take up an offer from a senior official to negotiate.
Earlier this month, the council refused SCT's Asset Transfer Request (ATR), which was the first in the Highlands under the new Community Empowerment Act.
SCT had planned to build an off-road car park, public toilets and interpretation at the site in a major development which had attracted significant local and national support and met the criteria of an ATR, as set out by the government.
But it did not find favour with the officer-led Asset Management Project Board (AMPB).
The council claimed that the transfer of £400,000 "would not be prudent", "failed to protect the public interest" and stated the plan to separate the car park area from the rest of the land it owned at the Storr, including a native woodland, would "separate the revenue generating potential of the site from the burden of management and maintenance."
SCT chairman Sandy Ogilvie added: "This was a short-sighted decision by Highland Council which seems to have ignored community empowerment legislation.
"SCT had worked closely with its officials for the last three years to produce a fully costed development, which would make a huge difference for Staffin and the Skye community, and the thousands of visitors to the site. There was strong support locally and nationally for this community solution to a landmark which is recognised across the world."
The AMPB chairman Stuart Black, who is also the council's director of development and infrastructure, also wrote to SCT when rejecting the ATR offering to meet for discussions. SCT will accept Mr Black's invitation.
It will also separately submit a request that the authority review the ATR decision. If that fails, the SCT could appeal to the government.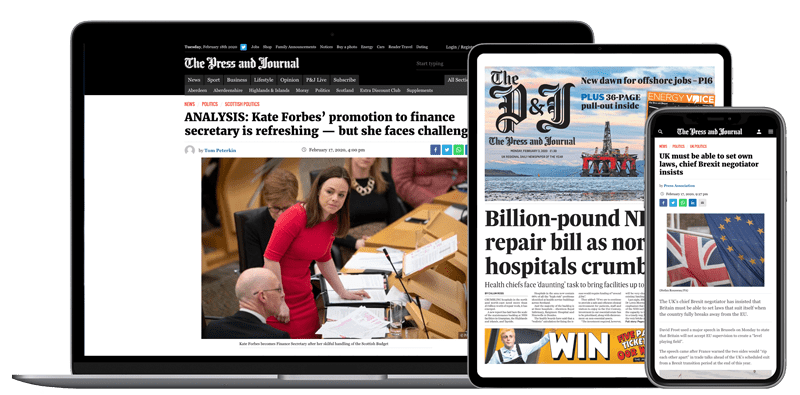 Help support quality local journalism … become a digital subscriber to The Press and Journal
For as little as £5.99 a month you can access all of our content, including Premium articles.
Subscribe