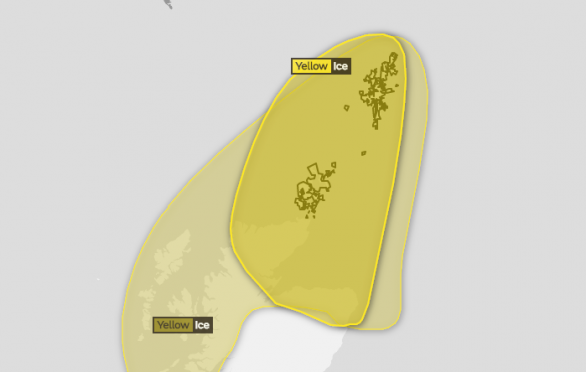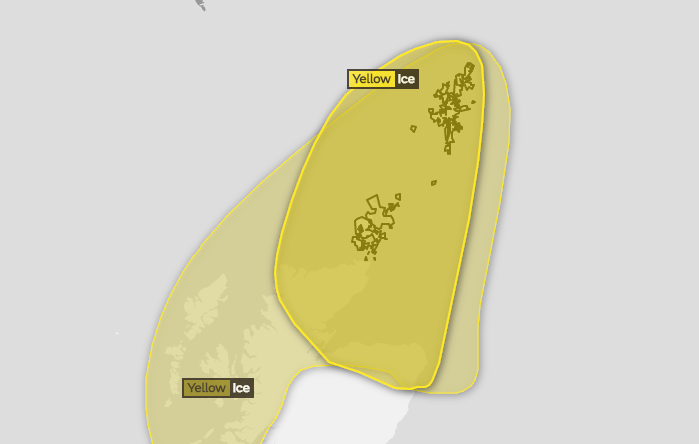 Some injuries from slips and falls on icy surfaces are possible, the Met Office has warned as it issues a yellow weather warning for the region.
Patches of ice are expected to develop on untreated roads, pavements and cycle paths tonight leading into tomorrow.
The extent of ice will vary across the area with inland areas most prone. Coastal areas exposed to the northerly winds are less likely to be affected.
Snow may accumulate over the higher ground of North Highland.