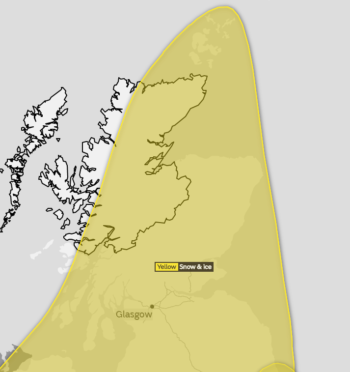 The north and north-east of Scotland is gearing up for one of the coldest weeks of winter after the Met Office issued a fresh warning for snow and ice.
The warning comes into effect at 8pm tomorrow and lasts until 3pm on Tuesday.
Met Office forecaster Craig Snell said it would be a cold week but in terms of snowfall, it does not look like it will be too disruptive.
The chief forecaster's statement said that ice would likely be a problem tomorrow morning due to the plunging temperatures.