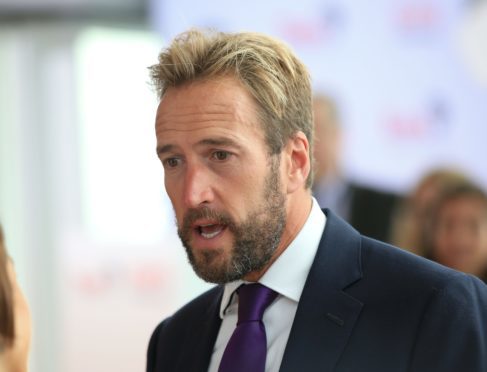 TV presenter Ben Fogle is to make an emotional trip back to Taransay in the Outer Hebrides today.
The adventurer is returning to the island where he was once part of the hit BBC reality show Castaway 2000 which followed a group of 36 people marooned on the isle for a year.
He is returning for the BBC One Show, which is featuring the Western Isles this week.
He said: "Can't wait to return to my favourite place in the world, Taransay in the Outer Hebrides for @BBCTheOneShow on Monday. It's been nearly 20 years since we were Castaway. A lot has happened since then.
The show made a star out of Fogle.
Earlier this year Fogle said that living on the island of Taransay should be "revisited" as model for sustainable living.
Fogle has a love of Scottish islands and has been thwarted in buying at least two Scottish isles, including Taransay.
But Fogle previously revealed he received death threats by Scottish nationalists while taking part in Castaway 2000.
The former Countryfile presenter and friend of Prince William said he had to survive on the isle amid death threats from nationalists who believed he had no right to be there.
The threats were so "serious" they involved the police.
Fogle also tried to buy the craggy isle of Ailsa Craig off the Ayrshire coast.
His daughter is called Iona after the Scottish island.
Fogle, 44, recently conquered Mount Everest – a feat that he admitted almost killed him after oxygen gear failed.
The BBC's flagship programme, The One Show, will focus on Harris and Lewis as part of a two-night special.