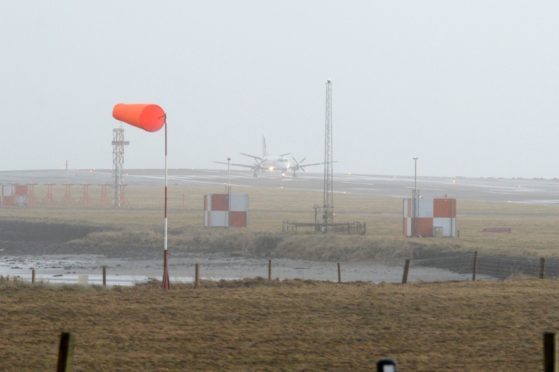 A £3 per day car parking charge at Sumburgh Airport will be introduced on December 1.
Government-owned operator Highlands and Islands Airports Limited (HIAL) confirmed on Wednesday that building work to erect barriers and a pay station would re-commence on Monday.
The latest update in the long delayed project to generate additional revenue for HIAL was condemned by Shetland MSP Tavish Scott.
"Happy Christmas Shetland, a lovely present from your big friend at HIAL, who care not one jot for travelling public in Shetland and are only interested in making life more difficult for us all," he said.
"The Scottish Government nor HIAL have offered any help whatsoever to Shetland Islands Council in providing public transport alternatives for islanders."
HIAL announced in March this year that it planned to introduce airport car parking charges at Kirkwall, Stornoway and Sumburgh.
The move was condemned outright in Shetland where the main airport is located 25 miles south of Lerwick and public transport links are not aligned with aircraft arrival and departure times.
While those charges have been levied at Orkney and in the Western Isles since 1 July, the introduction in Shetland was delayed due to road traffic concerns.
A HIAL spokesperson said on Wednesday: "Work on the new parking system at Sumburgh airport will commence w/c 29 October and will continue throughout November.
"Car parking charges are scheduled to be introduced on 1 December 2018.
"Inconvenience to customers will be kept to a minimum and the changes will be clearly signposted. There will no charge for up to two hours for pick up and drop off.
"A full list of those passengers eligible for exemption from the charges is available via our website at www.hial.co.uk."