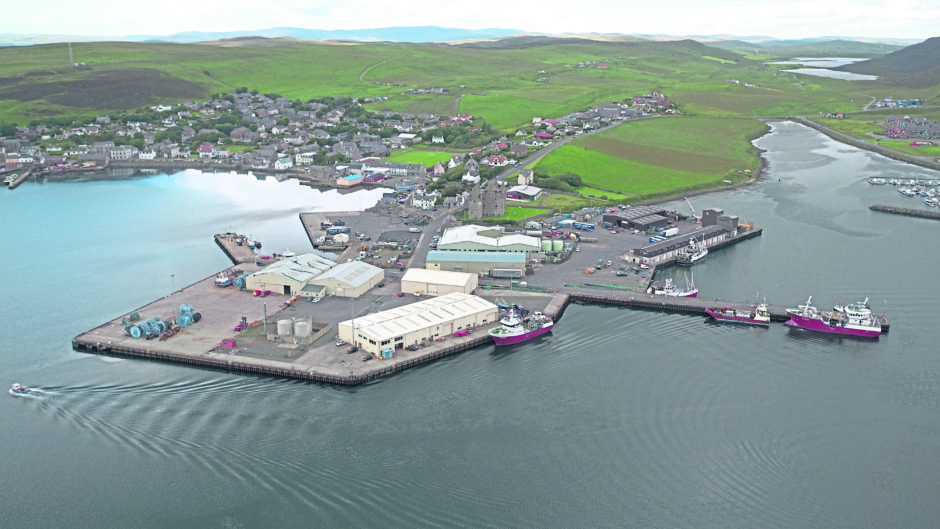 Shetland Islands Council (SIC) will be forced to fund the entire £5.6 million cost of building the new Scalloway fish market after the scheme missed out on European funding.
Infrastructure services director John Smith confirmed yesterday that the European Maritime and Fisheries Fund (EMFF) had rejected a bid for around half the cost of the scheme, as the pot had run out of money.
A previous council decision was for Scalloway to go ahead even if the EMFF funding was not approved as it was deemed a "strategic" boost to the economy.
Mr Smith said that there was no doubt fisheries developments would continue to be funded at Scalloway, a view reinforced by Scottish Secretary David Mundell's announcement of a transitional fund for the industry on Monday.
Mr Smith said: "The Scalloway market happened to be a project robust enough in its own content to allow things to go ahead anyway and it is absolutely a demonstration of the council's commitment to the sector."
---
>> Keep up to date with the latest news with The P&J newsletter
---
The EMFF had considered the Scalloway fish market a "good" project, but the council – which runs Scalloway as well as most other ports and harbours in Shetland – had been beaten to the punch by the £51 million Peterhead harbour redevelopment and Lerwick Port Authority's own new fish market, which had scooped most of the leftovers from the massive Peterhead bid.
"More critical to the business case for starting up the Scalloway market is the volume and value of landings being made into Scalloway. That represented a good business for the council and recognition from the council that this was a strategic decision to be made," added Smith.
The SIC gets 2.5% of the value of landings at Scalloway, and depending on the highly uncertain future for fisheries, the new fish market may be extended further if conditions require it.
Papers for a meeting of the harbour board on Monday say that money for the project will have to be borrowed and the financial implications of missing the Euro funding will be fleshed out in a report for the next cycle of meetings.
The report says: "The application for external funding was unsuccessful. The full project cost will therefore be funded by external borrowing. A report including detailed financial implications will be brought forward to the next cycle of meetings."
Harbour board vice-chairman Alastair Cooper said: "We are vexed that we did not get the funding. When you consider the amount of money that went into Peterhead, and that Lerwick got some of what was left, I am not surprised.
"But that said, we are doing pretty well and on the basis of how it is going, we can manage without that grant. A few years ago, if we had not got the grant, it would not have gone ahead. The value of the fish sold now is making a difference and that is because of the fortunes of the industry."