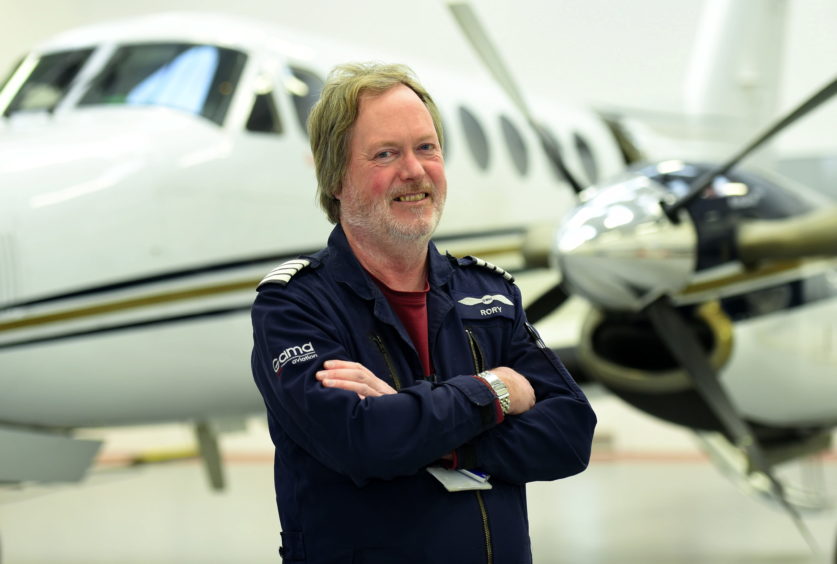 When Rory Macdonald takes to the skies, it is in the knowledge that the flight could mean the difference between life and death.
But regardless of the situation which may be unfolding, Rory must remain completely focused on the task in hand and land the Beechcraft King Air safely.
It is only when he returns late at night to his family in Alford that the enormity of the day's work hits home, and Rory often wonders what happened to those who clung to life during the flight.
The father of two started flying for the Scottish Air Ambulance Service in 1990 and is now a senior captain.
He is rarely told the fate of patients but is well known by dozens of people across the north-east and even further afield, from air traffic controllers at Heathrow to paramedics in the small parish of Tingwall on Shetland.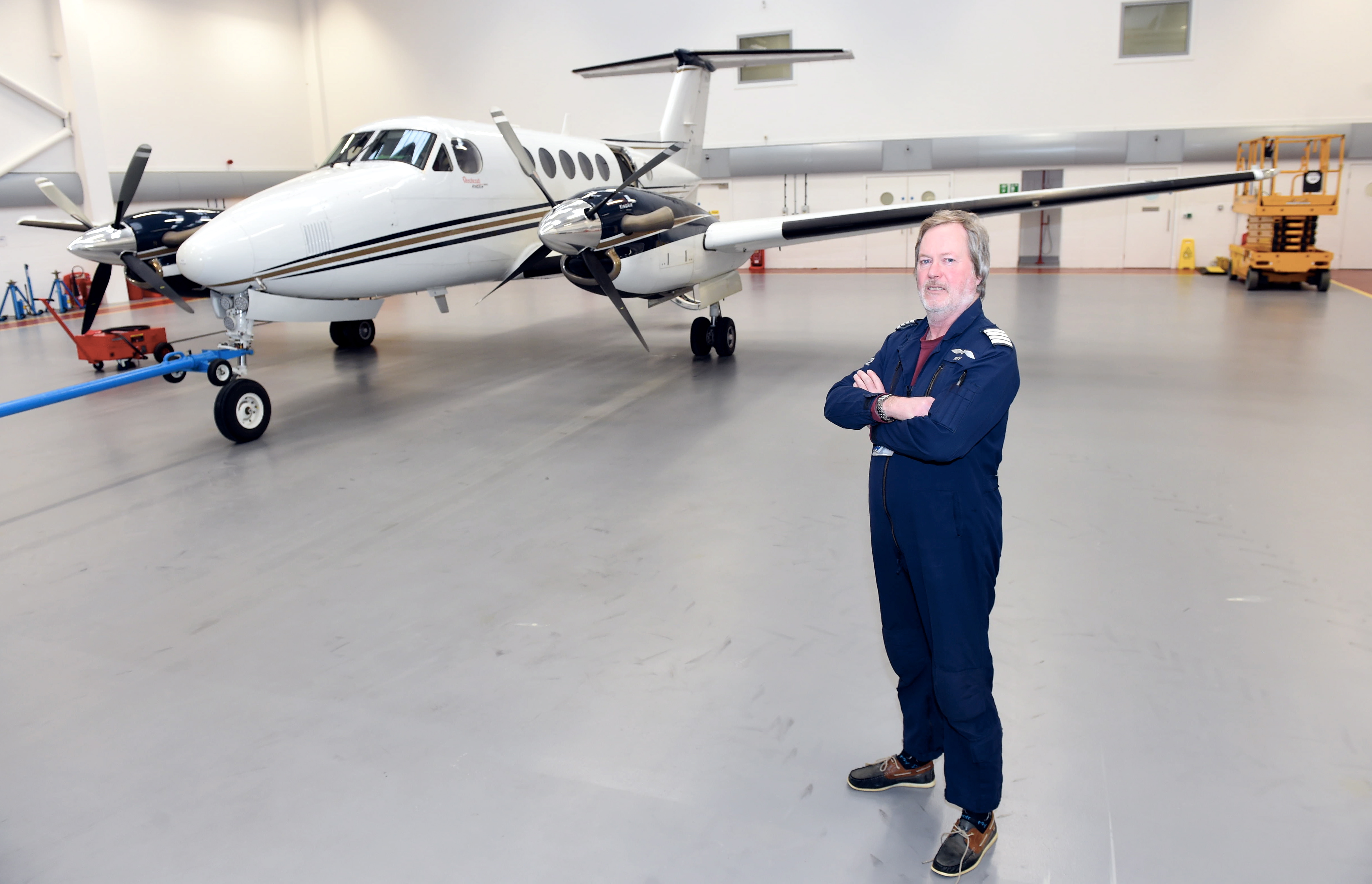 Rory's long service has recently been recognised after he received a special award last year and he hopes to continue flying for a great many years yet. His dedication is all the more remarkable considering the fact that Rory is scared of heights, and he believes many fellow pilots also share the same phobia.
From attending urgent maternity cases on the islands to flying transplant patients to specialist hospitals, no one day is the same in his job.
His career became all the more personal when Rory's son, Hamish, was flown by the Scottish Air Ambulance for emergency heart surgery when he was only a few weeks old.
Hamish is now set to celebrate his 15th birthday and Rory will never forget the care that he received from colleagues.
"The flight will always have two pilots and a paramedic on board," said Rory.
"Sometimes there will also be various medical specialists or a medical team, occasionally a midwife.
"The satisfaction side of my job is phenomenal and I also get to see beautiful scenery.
"This is particularly the case when we fly to the islands and having been doing the job for so long, I use the phrase 'small-worlditis'.
"I was flying into Heathrow when the air traffic controller said, 'oh, hello Rory' – and there's something lovely about that.
"I don't know all the air traffic controllers of course, and it's much more common to bump into someone you know on the islands.
"You have to remain detached during the flight because it's your job to land that plane safely.
"The medical team may be calling out that the patient has gone into arrest and at the same time I might be told that I need to land at a different airport due to weather conditions.
"I have to compartmentalise but the experience with my own son was the game-changer."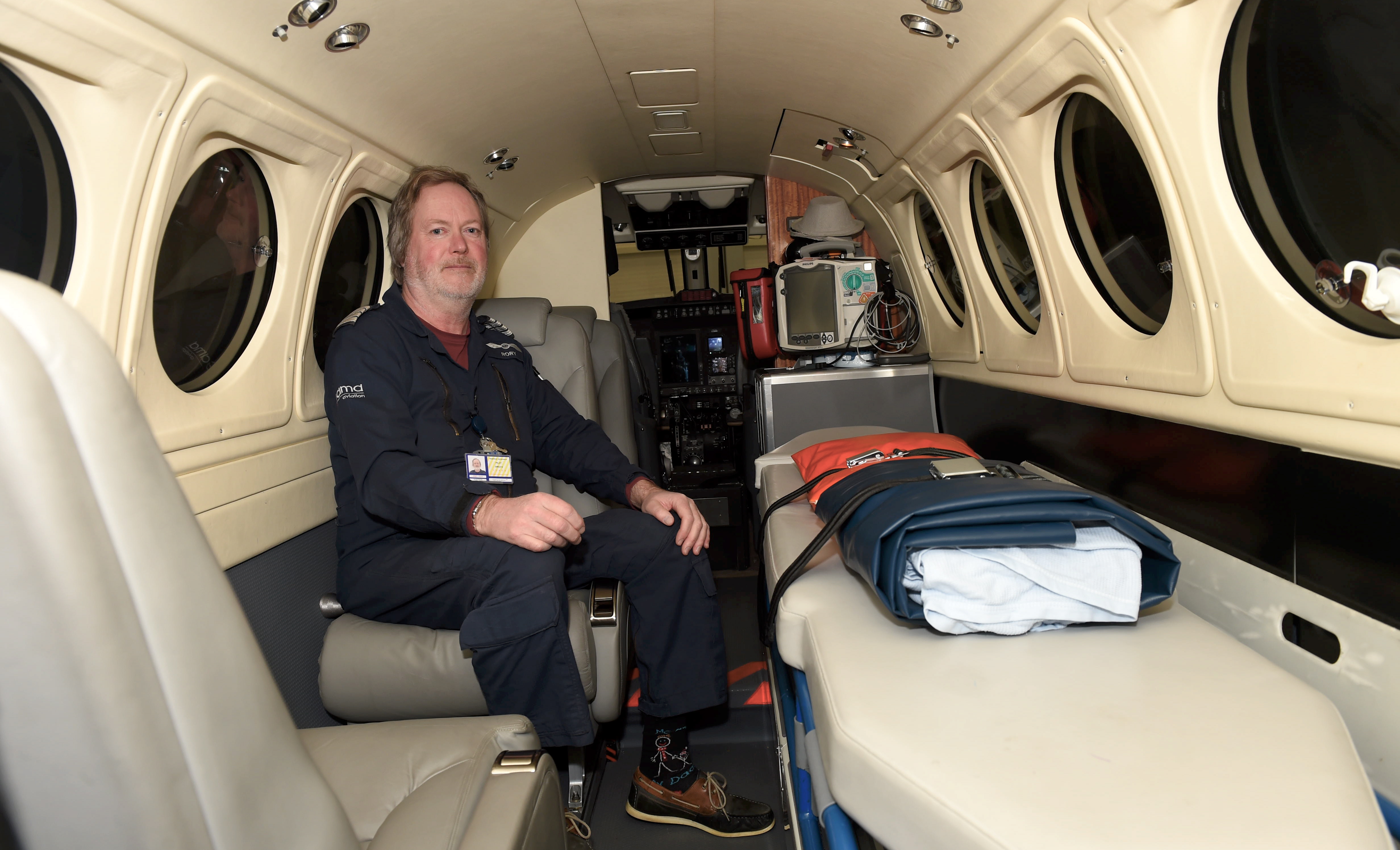 Rory had no idea that his co-pilot would go on to play a leading role, when Hamish was born with a heart defect.
"We had this beautiful baby boy and naturally I made all the phone calls at a ridiculous hour to let everyone know he had arrived safely," said Rory.
"It became apparent that something was wrong with Hamish and he went to intensive care in neonatal.
"A consultant suspected that there was something wrong with Hamish's heart but they did not have the correct equipment to run the tests.
"We thought Hamish was actually improving until the consultant took us to one side and said he was booking the neonatal flight for the following morning.
"Felicity went on the flight with Hamish and it was my co-pilot who did the journey.
"I had interviewed him for the job and to know that he was flying my son was very strange. It was only his third flight in his new position but I knew my family would be in safe hands.
"Hamish went on to have cardiac surgery in Glasgow when he was only two or three weeks old."
Despite dealing with hundreds of patients during his time as a pilot, there are certain cases which stand out in Rory's mind.
"I'll never forget a flight about 18 years ago when we were sent to Belfast from Glasgow to collect a neonatal team," he said.
"We were airborne when we received a call to say the baby had passed away and we would not be needed.
"We were sent back to Glasgow for a case where a woman was in labour and serious complications were expected for the baby's arrival.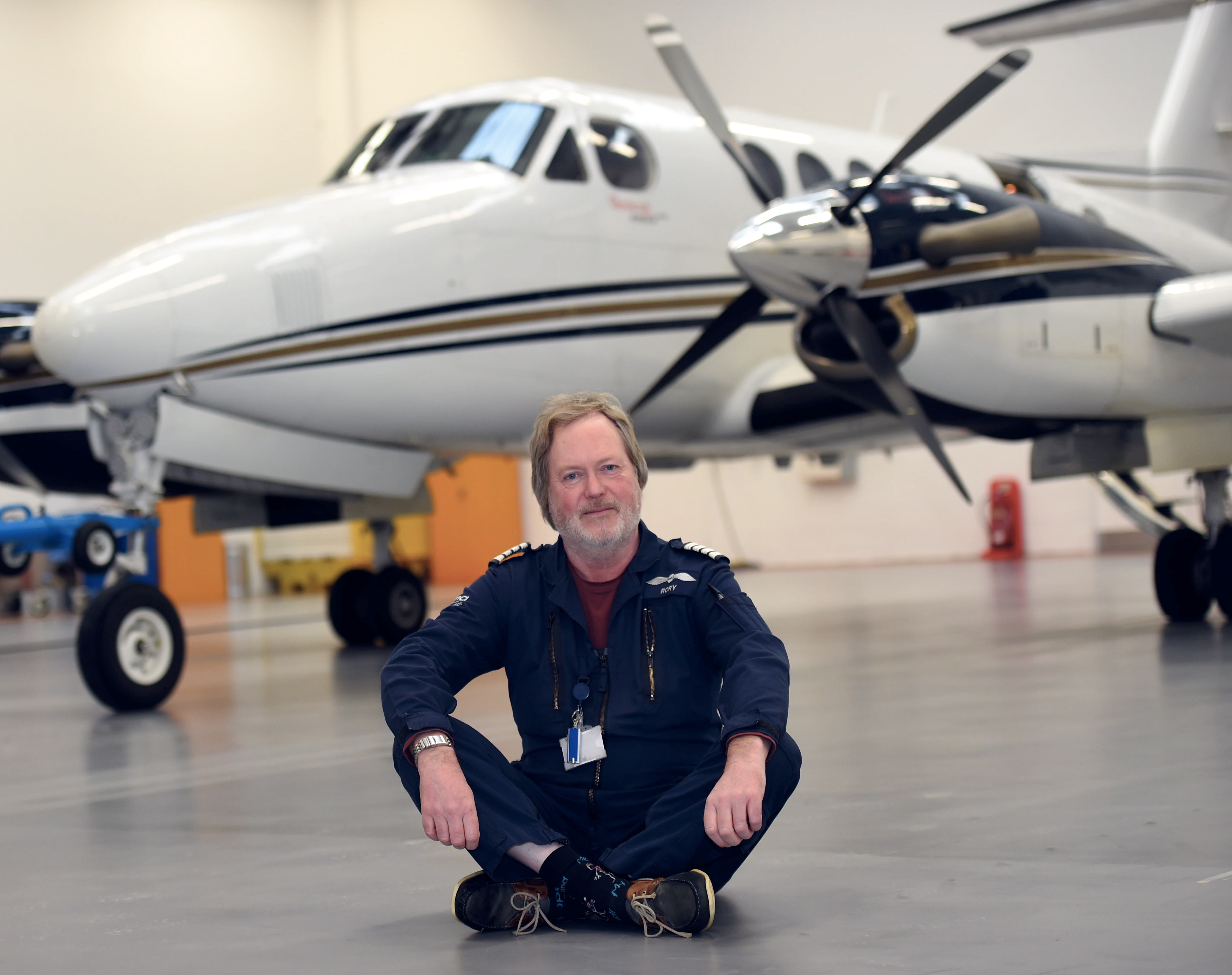 "We were then told that the baby had been born and was perfectly healthy.
"There was life and death all at once.
"Sometimes I get home from a night flight when my boys are already in bed so I won't have seen them.
"But my job can be incredibly humbling.
"I never cease to be amazed by the incredible strength of human spirit."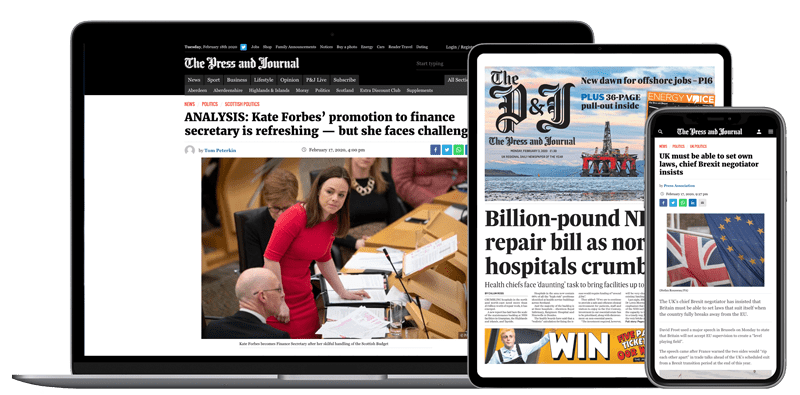 Help support quality local journalism … become a digital subscriber to The Press and Journal
For as little as £5.99 a month you can access all of our content, including Premium articles.
Subscribe