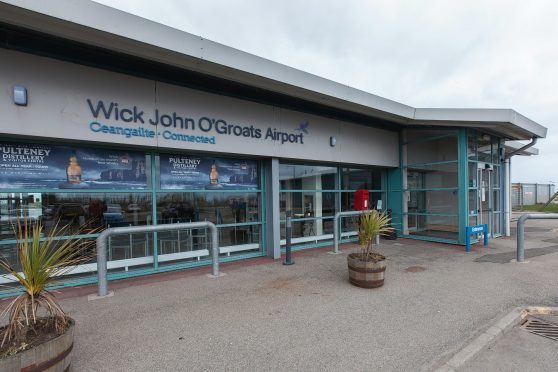 A Highlands MSP has claimed the government's green credentials are making him see red.
John Finnie, Highlands and Islands Green Party MSP has said a decision to invest in air fares to Wick, will be at the expense of greener and more sustainable modes of transport.
However, Transport Scotland says it will use any mode of transport that keeps Scottish people moving quickly around the country.
Mr Finnie, said: "The Scottish Government is putting air travel ahead of bus, rail and road services in Wick."
He made the comments after Transport Scotland announced the renewal of the Air Discount Scheme until December 2020.
Mr Finnie said: "The Scottish Green Party recognise the importance of lifeline air services to the western and northern islands and fully support the continuation of the Air Discount Scheme.
"However, the announcement that the scheme will be extended to east Sutherland is simply ridiculous, bizarrely delivering subsidised air travel for Dornoch.
"Once again, the Scottish Government seems seduced by air travel.
"Giving a 50% discount in flights for those an hour from Inverness by road, or to those living by the much under invested Far North Rail line makes no sense.
"It will also come as news to many in east Sutherland that their government considers they live, 'in some of Scotland's most remote communities."
A Transport Scotland spokesman said: "The eligibility area has been widened to include the entire Caithness postcode, as well as further parts of Sutherland, so more people than ever will be able to access cheaper air fares, and we make no apology for continuing to support our remote communities.
"We also want to encourage more people to come to these areas to study, so students at the seven colleges within the eligible areas will now also be able to sign up to the scheme.
"The decision to extend the scheme in Caithness and Sutherland followed discussions with community representatives.
"The aim is to assist residents travelling from Wick John O'Groats Airport."