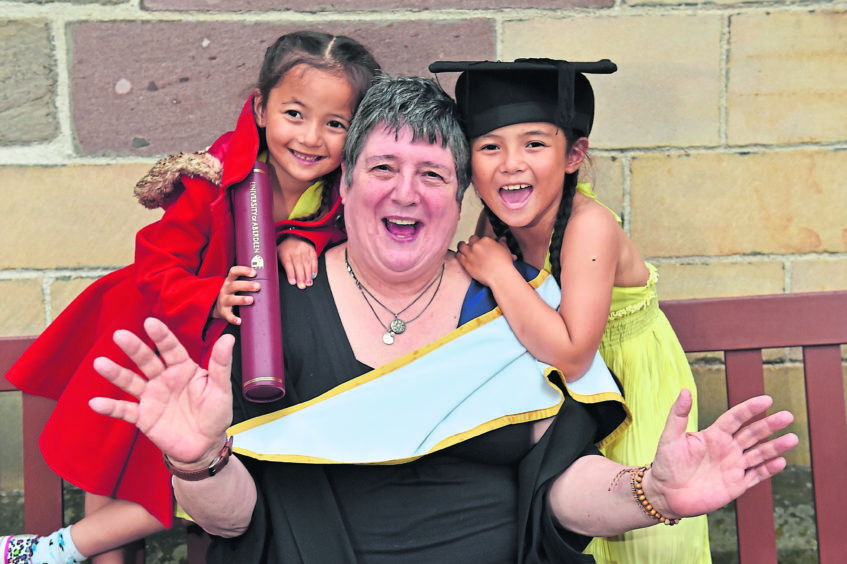 In the words of the Doric language, she is a gallus quine.
And now, the poet, writer and folklore researcher Sheena Blackhall's outstanding contribution to Scottish culture will be celebrated at an event in Banchory later this month.
'Celebratin Sheena' features specially commissioned new work, alongside some of the pivotal features of her serried career, and the event has been organised by the Elphinstone Institute with support from Aberdeenshire Council.
The night will see the debut of a selection of new ballads, written by Sheena and inspired by great, good, bad, and evil characters of north-east lore.
Dr Tom McKean, director of the institute, has no doubts about the importance of Ms Blackhall's contribution to art.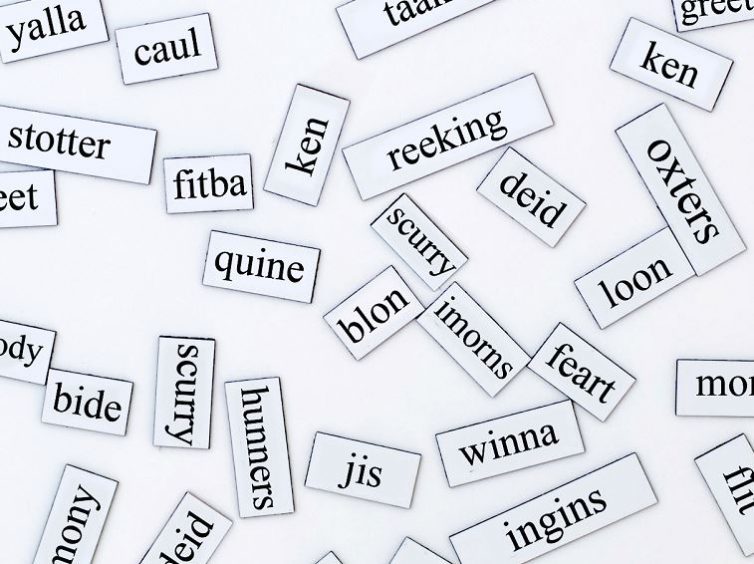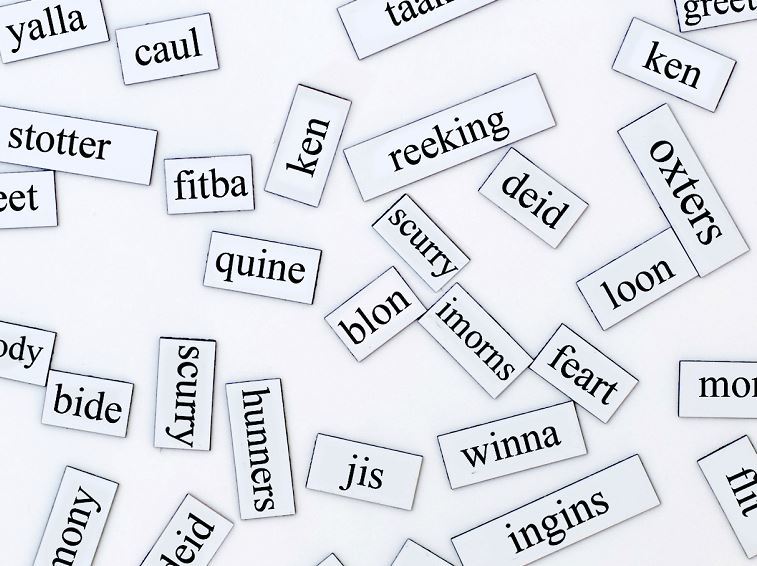 He said: "Sheena is unique. She can compose a topical ballad in minutes, or just as easily bring you to tears with a sharply observed turn of phrase.
"Without fail, she brings our language's rich and inimitable world view to bear on the human condition, wherever she finds it.
"Over several decades, Sheena has produced a trove of regionally, nationally, and internationally recognised and acclaimed work.
"With quiet ease, she shows that Doric/North-East Scots can tackle difficult and thorny subjects, and brings this rich language to new audiences in the Scottish literary and linguistic landscape.
"She has published over 150 poetry chapbooks in both Scots and English, and translated a range of classic literature into North-East Scots, including, most recently, Steinbeck's Of Mice and Men.
"But Sheena has never lost touch with the earthier side of the tradition. For this event, she will present some of the favoured jewels drawn from the rich tradition of bawdy and humorous songs."
'Celebratin Sheena' takes place at the Barn in Banchory on Saturday, March 23 and promises to be a memorable occasion.
****
Superman managed to make the Earth go back in time to save Lois Lane, but not even he got round to collecting post in one continent which he had despatched from another.
However, retired Aberdeen businessman Angus MacCuish sent off a couple of postcards from Cuba last November, fully expecting them to reach relatives on Benbecula long before he visited the Outer Hebridean island this month.
He was amazed, therefore, to see the postman putting them through the letterbox of his mother's Western Isles home more than three months after they had started their journey in Havana.
The two holiday postcards – one addressed to his mother and the other to his brother – were posted in Cuba's capital on November 21 and arrived at their destination just last week.
Mr MacCuish, who enjoyed a long career in property before retiring in 2016, said he had no idea why it had taken them so long to get from the Caribbean to Benbecula.
He added: "I saw them coming through the letterbox and wondered who they were from.
"I just burst out laughing when I realised they were from me."
****
One by one, the old campaigners who served their country during the Second World War are slipping away.
Harry Golding, who has died in Aberdeen aged 98, was one of the essential ground crew workers who kept the RAF in the air over India between 1941 and the end of the conflict.
Educated at Aberdeen Grammar School – where his mother was a cleaner – the youngster was a lover of machinery and transport, but was also a choirboy at St John's Church in the city.
And, although his life changed completely when he received his call-up papers by the RAF, he responded to the situation with typical fortitude and resilience.
During his time with the service, he worked on myriad aircraft and engines and brought his expertise to Hurricanes, Beauforts, Wellingtons and Dakotas, and even survived a bout of malaria before being demobbed in 1946.
Mr Golding's thirst for education was exemplary. He never stopped soaking up knowledge like blotting paper and spent more than 20 years teaching at Aberdeen Technical College.
He was passionate about trains in all their guises and was a member of the Great North of Scotland Railway Association and established the Aberdeen Tram Rosette Appreciation Society in 1994.
His wartime memories were rekindled last year when, on a visit to Grampian Transport Museum at Alford, he suddenly caught sight of a Rolls Royce Merlin engine.
He was one of the traditional Scottish lad o' pairts who constantly looked forward without forgetting those who had been less fortunate.
And while he never sought the limelight, his distinguished life is worthy of illumination.
****
Aberdeen historian, Bruce Collie, has unearthed a picture of hundreds of fans thronging around the city's Capitol Theatre in 1982.
They were queuing for tickets to see the Rolling Stones, who launched their "Tattoo You" world tour in the Granite City nearly 40 years ago.
However, some fans' enthusiasm got the better of them, as revealed by one Aberdeen resident, Graeme Jamieson.
He recalled: "I was halfway through getting a haircut when the Stones gig was announced and tickets had just gone on sale.
"So my hairdresser – a big Stones fan – closed the front door and left me inside on my own to make myself tea and read magazines.
"He didn't come back until over an hour later. He got his tickets and I – eventually – got my haircut!"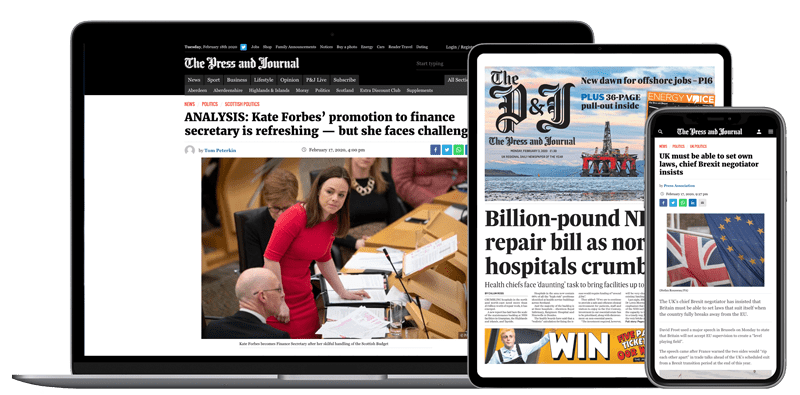 Help support quality local journalism … become a digital subscriber to The Press and Journal
For as little as £5.99 a month you can access all of our content, including Premium articles.
Subscribe