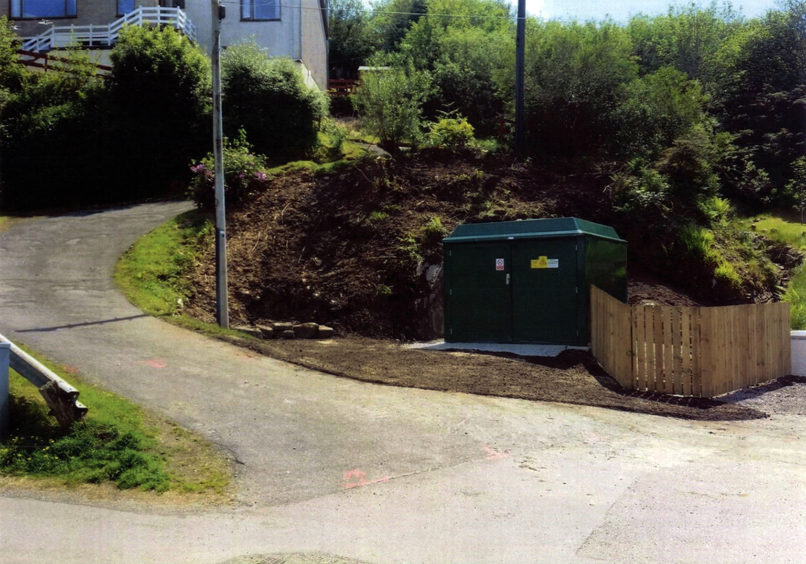 Plastic insulated boxes, known as Pizza Huts, will help to secure electricity for Mallaig for years to come.
Electricity substation covers, known as Pizza Huts, have been appearing at substations in Mallaig to help increase the reliability of supply to homes and businesses across the village.
Scottish and Southern Electricity Networks (SSEN) has completed the works which involved the complete replacement of critical electrical points at seven locations across Mallaig.
The village's proximity to the sea means that SSEN's equipment is exposed to the elements at all times and the salt water can cause erosion to its equipment.
The substations, which have been powering the homes and businesses of Mallaig since the 1970s, have been installed with Glass-fibre Reinforced Polyester (GRP) enclosures, otherwise known as Pizza Huts, to give them a much greater level of protection from the west coast weather in the future.
Project manager Lachie Innes, from SSEN'S Fort William depot, explained: "We invest in our infrastructure to improve and strengthen the resilience of our network as we understand the importance of power to our customers' lives.
"In addition to the substation replacements, we have installed automation equipment which enables us to remotely control our equipment from our control room in Perth.
"This hugely reduces the fault restoration times on this network as previously our teams would have to travel from Fort William before they could begin fault switching to restore power to our customers in stages.
"This journey takes at least 75 minutes.
"This targeted investment will better protect our equipment, allow for remote fault location, enable the connection of generators if required and ultimately strengthen the electricity network in Mallaig for years to come."
SSEN installed equipment at East Bay Substation which will allow the easy connection of a high voltage mobile diesel generator in the event of a power cut, enabling faster restoration of power supplies to the village.