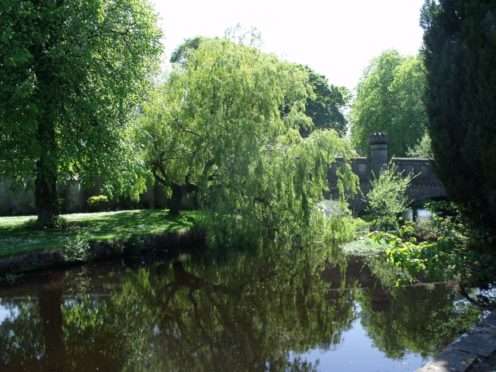 A survey of a popular Moray watercourse is to be carried out after concerns were raised about its condition.
The Mosset Burn in Forres will be examined by a consultant who will seek to identify problem areas within the lower and middle Mosset, from the Findhorn Bay upstream to the flood alleviation works at Chapleton.
It has been commissioned due to local residents expressing concerns the site is deteriorating and has become a mess, covered in long hogweed and debris.
The Forres Community Council (FCC) and Findhorn, Nairn and Lossie Fisheries Trusts will be leading the project, with the assessment including a review of work carried out by Sepa on the middle section of the burn.
It will cost £3,000 for the survey, with one third of that funded by the FCC, with the rest secured from other sources.
Chairman of the FCC, Graham Hilditch, is hopeful that, once the survey is done, the group can figure out the best way to revitalise the area.
He said: "What we have done is raise money towards getting a survey done because the burn tends to be badly overgrown with weeds and it is in a very poor state of repair.
"We will get a consultant in to analyse it and see what needs to be done."
The Mosset Burn is home to eels and occasionally salmon, but recently it has become filled with gravel and debris which is affecting the drainage.
A build-up of gravel, sediment and trees along the water are creating dams which has caused plastic pollution as well.
Graham Murdoch, another member of the FCC, believes action needs to be taken quickly to maintain the burn and stop it falling further into disrepair.
He said: "It seems to be getting silted up and there are various trees and willows on the banks that if they grow bigger, will encroach on the stream.
"We need to identify the problem and do something to stop it, maintain it and keep it clear and active.
"There is a strong population of eels there as the lower part is healthy, but the entire burn needs to be maintained."
The consultant will determine the potential for removal and re-naturalising the burn channel, with hopes the initial investigation will be finished by the end of summer.