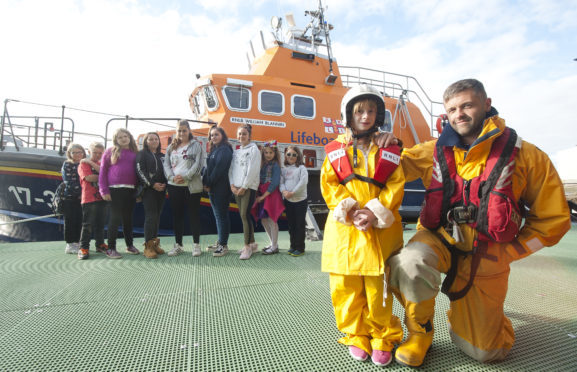 An organisation which offers support to carers in Moray has marked its 10th anniversary with a special celebration event.
Quarriers has provided advice and help to unpaid carers throughout the region for the past decade and people connected with the service from the past and present gathered at their Elgin base to pay tribute.
It was a double celebration for Jane Hill, Marion Winton and Nuala Lindsay, who have worked at the  site since it first opened its doors in 2009 and continue to form part of the team of 12 staff which is scheduled to increase to 15 in the next few weeks.
Sandi Downing, project manager at Quarriers Carer Support Service, highlighted the importance of the organisation.
She said: "Our celebration event was a truly wonderful day where we marked a decade of service to carers across Moray. Carers play an integral role in the lives of so many, but somebody needs to care for carers and that's where we come in.
"The service has gone from strength to strength over the past 10 years, moving to a larger premises on Elgin's High Street and increasing the number of carers supported from under 400 in our first year, to four times that with over 1600 people receiving support now.
"We were so pleased to have so many individuals who have been involved in, or benefitted from, the service with us to celebrate the occasion.
"It was lovely to welcome Richard Lochhead, MSP for Moray back to the service, because he was at the official opening of the service, located on Batchen Street, 10 years ago and he spent time chatting with carers and staff about all the good work they do."