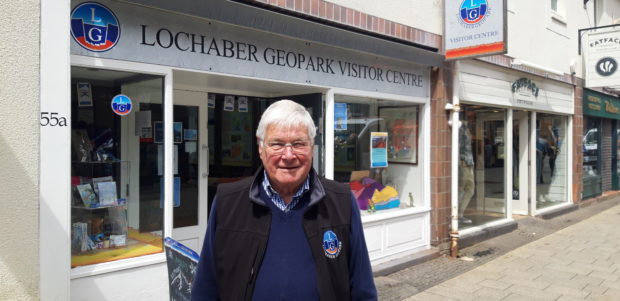 Volunteers running Fort William-based Lochaber Geopark have made a plea for funds so that they can keep visitor centres open and offer new educational activities.
The call comes as an £55,000 target on-line crowd funder campaign has been set up in a attempt to help save the highly-regarded association that welcomes more than 40,000 people every year.
Geoparks are areas with outstanding geological heritage. The Lochaber area has many geological features of international, national and regional interest and importance, including Britain's highest mountain, Ben Nevis, its most westerly point in the UK and unique volcanic remnants at Glencoe.
A recorded 35,000 people come into the Geoparks Fort William High Street Visitor Centre each year, together with an estimated 6,000 at the centre at Darwin's Rest near Roy Bridge.
Professor Ian Parsons, a trustee of Lochaber Geopark, said finding funding for the future of the visitor centre and the administration worker was becoming harder than ever.
Mr Parsons, who is a professor of mineralogy, said finding a way forward for the organisation not only to continue to do what it was doing, but to grow the activities was paramount to secure its future.
He said: "The shop on the high street in Fort William welcomes more than 35,000 people every year – and it washes its face in terms of income and rent through sales.
"We have a small base at the Ardnamurchan Lighthouse which we will continue to have.
"We have already made a decision to withdraw from the premises in Roy Bridge.
"But we want to move forward to develop what we have in Lochaber, to help educate and inform people about the incredible geology of the area.
"We are looking for suggestions for finding the way forward for our organisation. We have launched a crowdfunding campaign that we would urge people to donate to."
Ian Blackford MP, who visited staff at the Fort William high-street visitor centre recently said: "I had the opportunity to see first hand the wonderful work that the dedicated Lochaber Geopark volunteers do day to day."
"They dearly want to carry on, and even expand, their work in promoting and enhancing the geological heritage of Lochaber.
"I would urge everyone who can, to donate to the online crowdfunder to help save this organisation that gives so much to the local community and beyond.
"For my part I will do all that I can to help support the staff and will leave no stone unturned to give them the best chance of a bright future."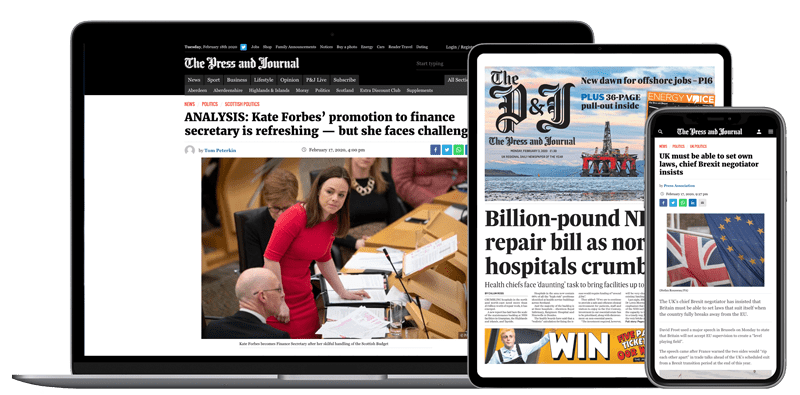 Help support quality local journalism … become a digital subscriber to The Press and Journal
For as little as £5.99 a month you can access all of our content, including Premium articles.
Subscribe