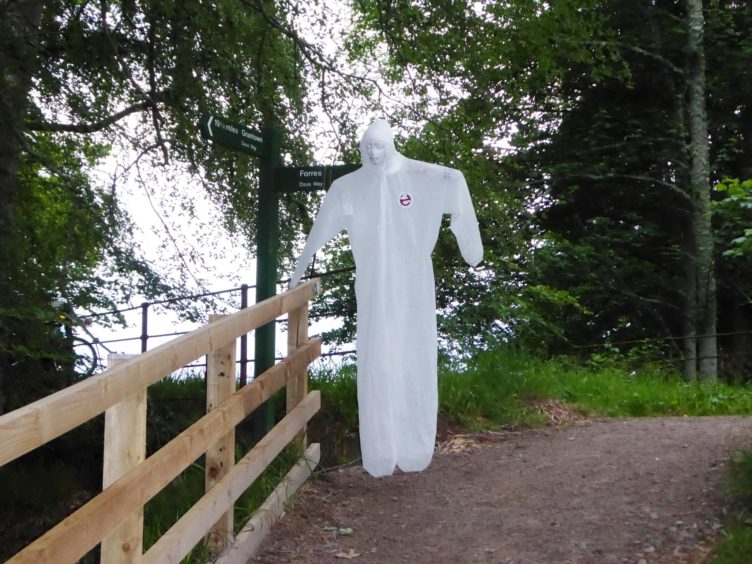 A group of intrepid walkers were haunted by ghostly phenomena during an overnight trek on the Dava Way.
Up to 100 people joined the Ghost Train Special walk which took them on a 24-mile journey from Grantown to Forres as part of the Moray Walking Festival.
It was created to commemorate the fact it has been more than 50 years since a train travelled between the two areas.
People gathered in Grantown at 10pm and were waved off by station master Neil Sinclair who is also chairman of the Dava Way Association.
The walkers set off in good spirits and in excellent weather and were treated to refreshments at Dava Station and enjoyed a hearty breakfast bun at Dunphail.
Along the way, there were strange goings on: train whistles were heard and ghostly apparitions witnessed.
However, everyone survived these experiences and the "train" rolled into Dallas Dhu, Forres between 3am and 7am where each finisher was presented with a commemorative medal.
The event was run by the Dava Way Association, supported by the 1st Forres Scouts who helped with the refreshments and cooked the breakfast and the Community Off-Road Transport Action Group, who provided first aid, recovery and road traffic control.
For those that missed it this year, the next Ghost Walk will take place in June 2021.