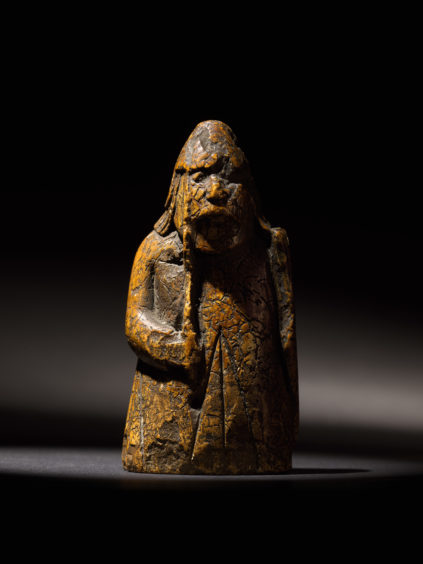 It was bought for just a fiver by an antique dealer in Edinburgh in the 1960s.
But now, a newly-discovered piece from the world-famous Lewis Chessmen collection has sold for £735,000 at Sotheby's in London.
The recently-unearthed warder – part of the iconic ancient set – is now in the possession of an anonymous buyer, who paid a new record for a medieval chess piece at auction.
Originally acquired for £5 in 1964, the item was passed down the same family by descent and stored away before being inherited by the purchaser's daughter, who believed it was special and imbued with some magical significance.
The warder then passed onto the next generation of the family, who approached Sotheby's to shed light on what has turned out to be an important historic artefact.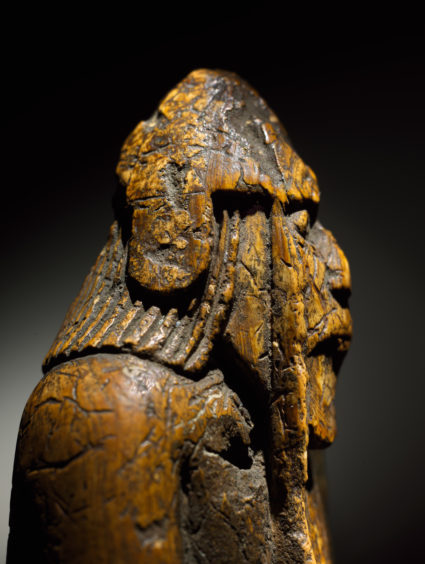 Alexander Kader, Sotheby's co-worldwide head of European sculpture & works of art, subsequently began a year-long study of the piece, a process that included detailed research, art historical analysis and careful comparison with the Lewis chessmen on display in UK public collections.
He deduced that the chessman to re-emerge could be one of the lost pieces of the Lewis group and his findings aroused massive interest in the antique world.
Mr Kader said yesterday: "This is one of the most exciting and personal rediscoveries to have been made during my career.
"It has been such a privilege to bring this piece of history to auction and it has been amazing having him on view over the last week – he has been a huge hit.
"When you hold this characterful warder in your hand or see him in the room, he has real presence."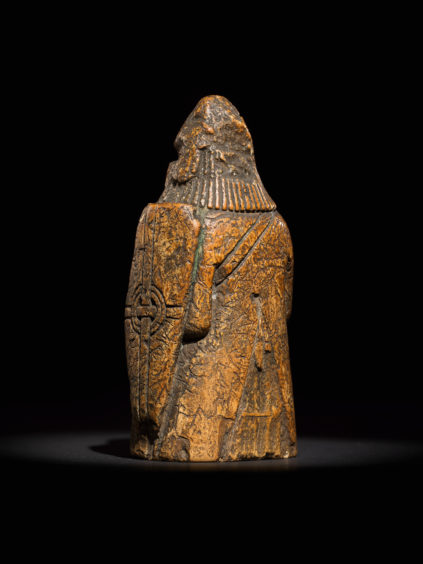 The Lewis Chessmen secured their place in history when they were found in 1831 on the Isle of Lewis in the Outer Hebrides.
The hoard comprised 93 objects, the majority carved from walrus ivory, which could make four complete sets, with the exception of one knight and four warders.
In addition to the 59 chessmen, there were 19 pawns and 14 flat, circular games pieces and one belt buckle (the only outsider in the hoard).
Of those 93 pieces, 82 are in the British Museum in London and 11 are in the collection of the National Museum of Scotland in Edinburgh.
The figures have inspired every generation, from the classic British 1960s children's animated series, Noggin the Nog, to Harry Potter and the Philosopher's Stone.