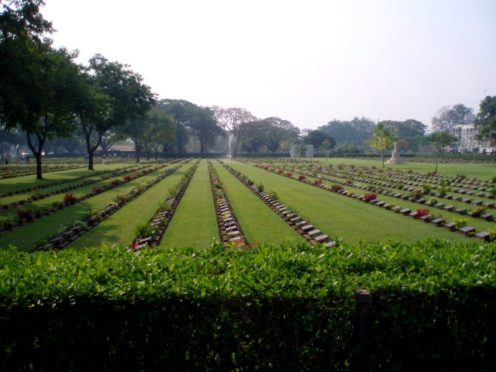 The UK Government has pledged to "repay the debt" by commemorating the 75th anniversary of VJ Day next year.
A petition, launched to campaign for greater recognition of the "Forgotten Army", which fought in the Far East during the Second World War, has already gathered more than 12,000 signatures, and has  gained the support of cross-party politicians and regiments such as the Gordon Highlanders.
The latter lost hundreds of soldiers during the intense fighting, and many died in prisoner of war camps, where they experienced horrific conditions.
Westminster has now responded to calls for a proper appreciation of VJ Day with a vow to create a fitting tribute, as they did for D-Day veterans last month.
They stated on Thursday: "The Government values VJ Day commemorations as an opportunity for the nation to show their gratitude to veterans and acknowledge their heroics in the most challenging of environments.
"The Government believes it is important to commemorate the sacrifices made by our service men and women and gratefully acknowledges the responsibilities that our country's Armed Forces assume on behalf of us all.
"We recognise the importance of VJ Day and how it was instrumental in bringing an end to the Second World War.
"Several key events were held to commemorate the 70th anniversary of VJ day in 2015, some of which were attended by veterans and ex-prisoners of war.
"The 75th anniversary of VJ day next year will be an important occasion for us to repay that debt once again – to the veterans of the campaign, to all those who lost their lives, and to the many prisoners of war and civilian internees who suffered in captivity.
"VJ Day commemorations are an opportunity for the nation to acknowledge the endurance and determination they showed in continuing the fight in the most challenging of environments to bring the Second World War to an ultimate end three months after VE Day.
"The Government has and will continue to commemorate VJ Day. The Ministry of Defence is working with stakeholders to develop a fitting commemorative programme to recognise this important community of veterans and those who lost their lives."
VJ Day next year falls on August 15, 2020.
The petition remains active until July 17.