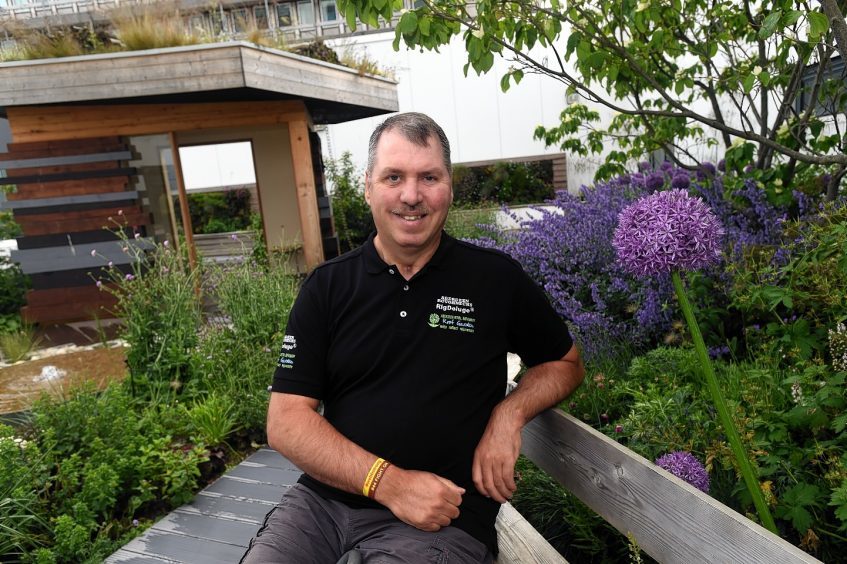 Paul Breen used to drive trains for a living – and the north-east man remains fuelled by the ambition to keep moving forward for a cause close to his heart.
The Aberdonian suffered a serious brain aneurysm in 2010 and spent months in recovery at Aberdeen Royal Infirmary.
It limited his mobility and hampered his speech, but it hasn't quashed his spirit and his fundraising efforts have seen him receive a BEM.
Now, Mr Breen will take part in a four-mile charity walk on July 28 to help bring the ARI staff garden venture to fruition and he regards it as the biggest challenge of his life.
He said: "I know this is going to be tough, but I will be doing it with my friend and personal trainer Karen Fyvie who has been preparing me for this for the last 12 months.
"I will be joined by Reverend James Falconer – the former chaplain at ARI – and some of the nurses who looked after me during my time in hospital.
"The plan is to walk the entire length of the Beach Promenade and back by starting opposite the Beach Ballroom and walking to the Footdee end.
"Then, from there, we will go all the way down to the Windows statues at the Bridge of Don end before finishing at the Beach Ballroom again.
"This will be the greatest distance I have attempted to do since being discharged from hospital in 2012, but after everything the NHS staff have done for me, this is something I want very much to do to say thank you.
"We have been granted permission to do a street collection as we walk by Aberdeen City Council, so we would love it if anyone at the beach would put a pound or two in our collection tins.
"We will also be using the official Staff Garden Just Giving page – www.justgiving.com/fundraising/nhsgstaffgarden – for those people who would like to make a donation."
Mr Breen has previously taken part in a series of activities to help bring the much-praised ARI Roof Garden project to fruition.
He said: "James Falconer has been at the heart of all this and I want to pay tribute to the enormous impact he has made in lifting so many people's spirits – including mine."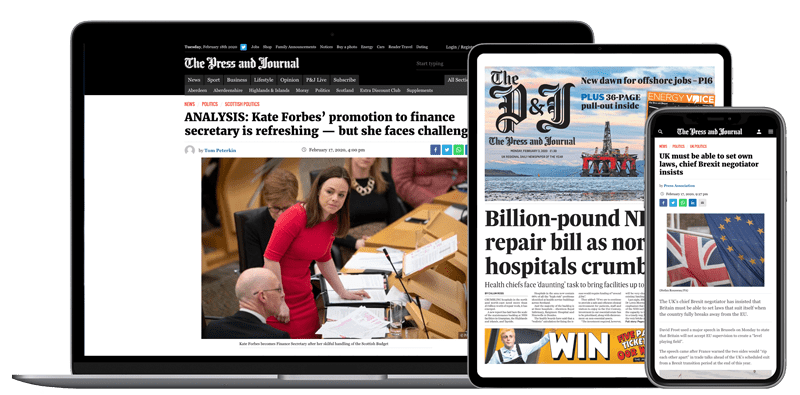 Help support quality local journalism … become a digital subscriber to The Press and Journal
For as little as £5.99 a month you can access all of our content, including Premium articles.
Subscribe