Plans to extend and enhance the day surgery unit at Gilbert Bain Hospital in Lerwick have moved a step forward after an outline business case for the £1.3 million project was approved.
Members of the NHS Shetland board met on Tuesday morning where they gave their backing for taking the proposal forward.
Capital funding from the Scottish Government has already been agreed in principle for the works, and the outline business case will now be submitted to the national Capital Investment Group for the money to be released.
A full business case is now expected to come before the board later this year.
The project would create more capacity for day surgery and other day care interventions at the hospital.
This in turn would reduce NHS Shetland's reliance on inpatient beds and overnight hospital admissions.
The business case said that it would also "increase our ability to repatriate services to Shetland and reduce unnecessary patient travel".
There is a target to avoid £170,000 in patient travel costs as part of the initial clinical care that could be delivered locally if the unit was improved – reducing NHS Shetland's carbon footprint at the same time.
Board members were warned that not progressing the project further would limit the ability to deliver NHS Shetland's drive to "shift the balance of care" into the community.
Director of nursing and acute services Kathleen Carolan said at yesterday's meeting that the proposal first came in front of the NHS Shetland board in August last year.
The commitment in principle of capital funding was then provided in November.
Reflecting on the positives that could come from the refurbishment, Carolan said there was "overwhelming evidence" that shorter stays in hospitals – particularly for elderly people – leads to better outcomes.
She said the current set-up has restrictions, including a lack of space for confidential discussions.
"Gender and age segregation is really difficult," Carolan added.
Interim chief executive Simon Bokor-Ingram, however, said that the year-on-year revenue cost to the health board would be £90,000.
"That's the true cost that we will pay," he said.
Concluding Tuesday's meeting, health board chairman Gary Robinson said: "I think this is a necessary step in the process and hopefully a step in the right direction"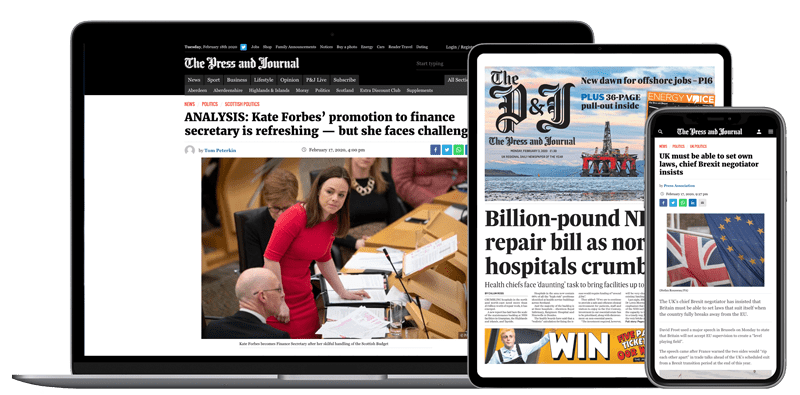 Help support quality local journalism … become a digital subscriber to The Press and Journal
For as little as £5.99 a month you can access all of our content, including Premium articles.
Subscribe