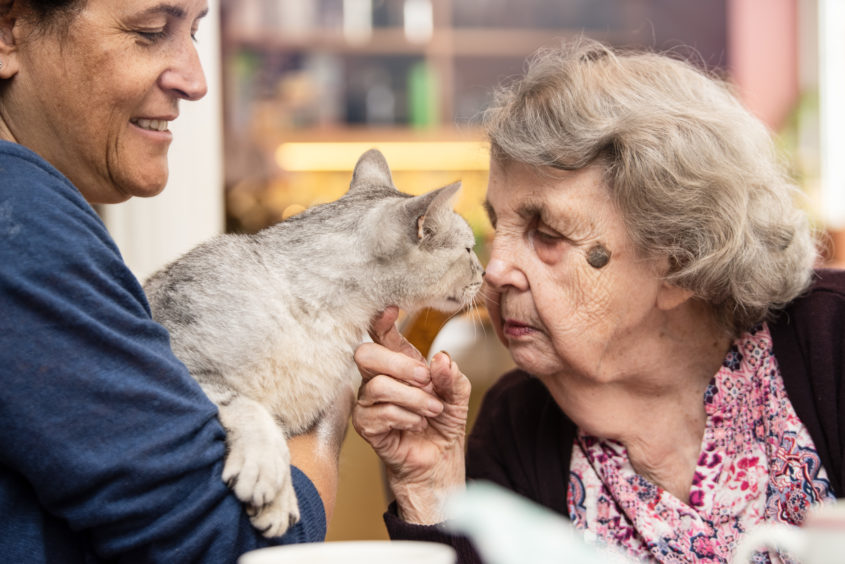 A local volunteer group is seeking new members to join their team and help tackle loneliness within Moray's elderly community.
Re-engage, formerly known as Contact the Elderly, is a nationwide charity which has been operating since 1965 to combat isolation amongst those over 75.
It has branches all over the north and north east and has assisted hundreds of senior citizens across the region.
A group in Buckie was launched in February and has brought older residents in the community together by hosting monthly tea parties on a Sunday afternoon.
These are usually held at one of the volunteer host's homes, where a small group of elderly guests are invited over for cups of tea, cake and, most importantly, conversation.
Volunteer drivers escort the guests from their residence, which allows those who are often unable to travel anywhere to attend the social gathering.
Now, re-engage's Buckie group are appealing for more people to volunteer as local hosts or drivers to help keep the service for the community viable.
Denise Robson, the charity's development officer for the area, described the service as "essential" – particularly with Moray's ageing population – and encouraged any locals interested in getting involved to "give it a go."
She added: "One of our Buckie volunteers recently said she gets as much out of it as the guests do – if not more."
"For anyone new to volunteering, this is an ideal way to start contributing to your local community."
Statistics show that more than half million elderly people often have periods of five or six days of not interacting with anyone which has led to 1.2 million people being chronically lonely throughout the UK.
In Moray, the re-engage team has recently received additional guest referrals, and is looking to add to its existing Buckie-based group and launch a second branch in December which will allow it to host more tea parties.
Mrs Robson, added: "For such a small amount of time, you can make a huge difference. It really doesn't take much effort to totally transform the life of an older person who may not have seen anyone socially all week."
To find out more about becoming a guest of or volunteer for Re-engage in Buckie, contact Mrs Robson at 01542 285010 or denise.robson@reengage.org.uk.