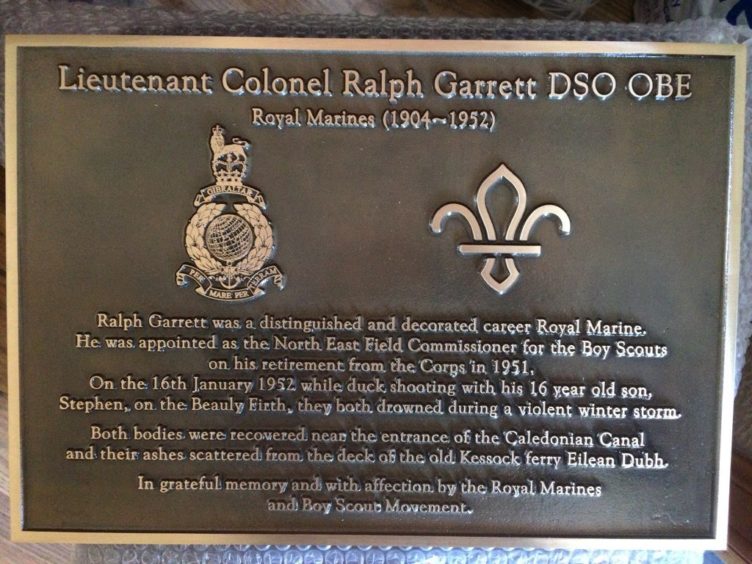 It was one of the cruellest of ironies in the aftermath of the Second World War; the tragic death of Lieutenant Colonel Ralph Garrett and his teenage son in the Highlands in 1952.
Throughout his military career, Lt Col Garrett was one of the most daring members of his generation, orchestrating a series of heroic acts of gallantry.
Many of his contemporaries regarded him as being almost indestructible – especially after he led an audacious escape from German-occupied Crete, followed by a perilous Mediterranean crossing to safety.
It was one of many missions where the Royal Marine saved hundreds of Allied servicemen for which he received the Distinguished Service Order.
But after he retired in 1950, Lt Col Garrett and his family moved to Lentran, on the shores of Beauly Firth.
It was there that the 48-year-old and his 16-year-old son Stephen drowned while duck shooting on the firth on January 16, 1952.
Now, almost 70 years later, a commemorative plaque on the wall of the old Kessock Ferry ticket office will be unveiled by members of the Highland Branch of the Royal Marines Association during a service of dedication on Sunday, January 26 at 2pm.
Former marine Steve Nicoll confirmed he had managed to track down Lt Col Garrett's daughter, Elizabeth, who is living in Aberdeenshire.
And other members of the Garrett clam will be present at the poignant ceremony.
Mr Nicoll said: "My wife and I met Elizabeth and her three children for lunch.
"One of her grandsons is in the Scouts and will take part in the service. They anticipate about 15 of their family will be present, which is amazing. In addition, there will be a substantial presence of Royal Marines, Scouts and dignitaries.
"A great deal of local interest has been generated by the coverage in the P&J and it also spells out the breadth, width and reach of the paper.
"One contact was from an ex-Royal Marine living in Russia,  who was a recipient of the Ralph Garrett Memorial Award back in 1975."
The dedication service will take place at 2pm.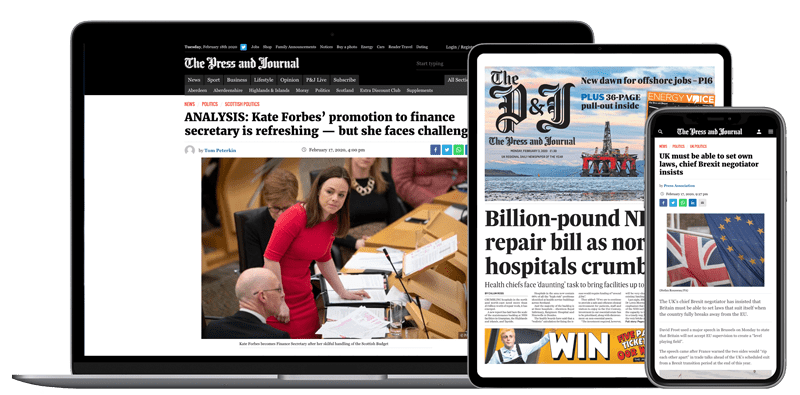 Help support quality local journalism … become a digital subscriber to The Press and Journal
For as little as £5.99 a month you can access all of our content, including Premium articles.
Subscribe