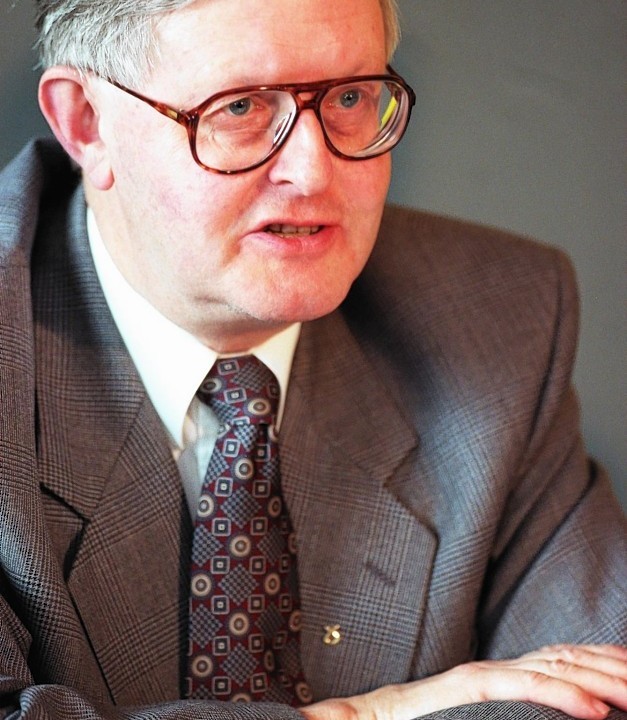 A former SNP leader has admitted the pro-independence campaign needs to be "sharper and brutal" if it is to win the referendum.
Gordon Wilson called on the Yes camp to "play the emotional card" to its advantage in order to sway voters.
The SNP and its supporters must attack the "corruption" in the British establishment and give up "trading empty statistics" with the Treasury, he said.
Last night Mr Wilson conceded that the Yes camp is lagging behind the unionists.
But he said: "It's not to late. There is still time. But Yes needs to regain the initiative. It should try to re-enforce the emotional issue of Scottish national identity. A vision of the Scottish independent future is desperately needed.
"It should also attack the corruption of the British establishment with its 850 strong non-elected parasitic House of Lords, continuing Westminster expenses scandals and refusal to publish a complete uncensored report on the illegal Iraq war.
"And Yes should give up trading empty statistics with the Treasury as both sides have lost the attention of the public.
"It needs to be sharper and more brutal and also focus on what will happen if this nation votes No."
In his third critique on the referendum campaign, Mr Wilson, director of Options for Scotland and a former SNP leader and campaign strategist, concentrates on what Yes Scotland needs to do to win the referendum.
He says there is no point in analysing the respective campaigns at this stage and that will all come out on the day after the referendum.
According to Mr Wilson the Yes lobby must reinforce the "emotional issue of Scottish national identity and present a vision of Scotland's independent future which is desperately needed".