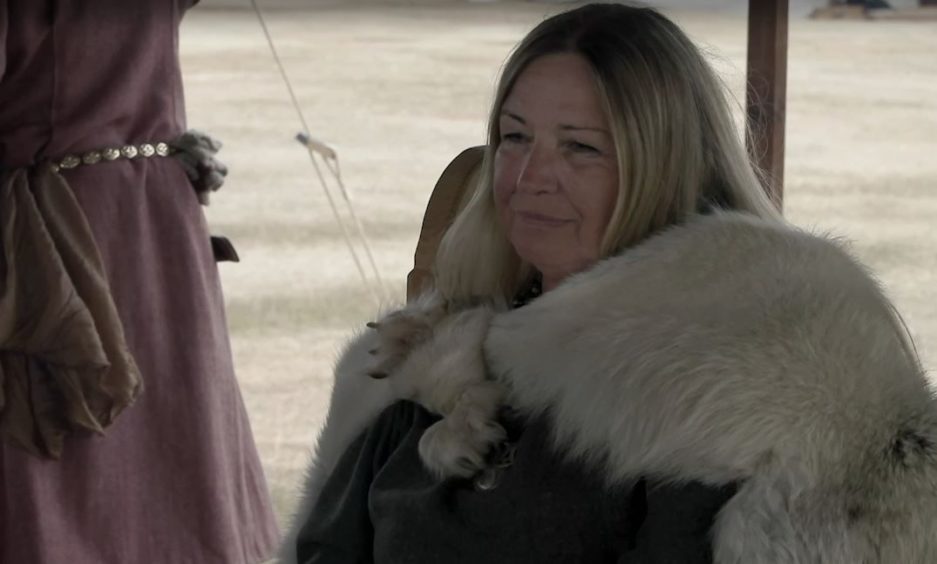 She was a Viking traveller who went further than any woman had ever gone before.
And the remarkable life and times of Gudridur Thorbjarnardottir are now the subject of a new television programme in a collaboration between Scotland and Scandinavia.
The Far Traveller is based on the Icelandic Sagas – the precious documents which were written in the 12th and 13th centuries and recorded stories passed down through generations.
The documentary tells, through a series of interview and drama re-enactment, the story of Gudridur, who was the granddaughter of a slave in Scotland.
But, despite her lowly origins, she marched out into the world and across the oceans with a determination to spread her wings and embark on unprecedented journeys.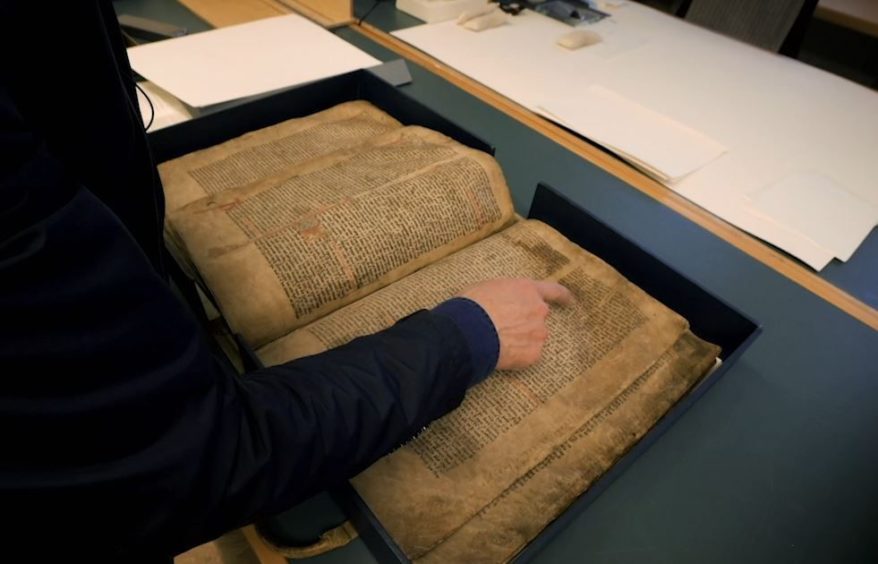 It has emerged that Gudridur was the most adventurous explorer of her lifetime a millennium ago; the only woman in the world whose expeditions took her both to mainland Europe, and to the coastal lands of North America.
The Sagas relate how Gudridur sailed to North America, where she gave birth to the first child there of a European mother.
All this was in the late 10th and early 11th century; a little matter of 500 years before Columbus subsequently arrived in the New World.
The far-sighted Sagas present a vivid account of her astonishing life, and reveal many details of the epic journeys she undertook.
They speak of treacherous ocean voyages to Greenland; of unprecedented meetings with the indigenous peoples of North America and triumphant returns to Europe on her sturdy Viking ship. They also contain a memory of a final pilgrimage to Rome, towards the end of her life.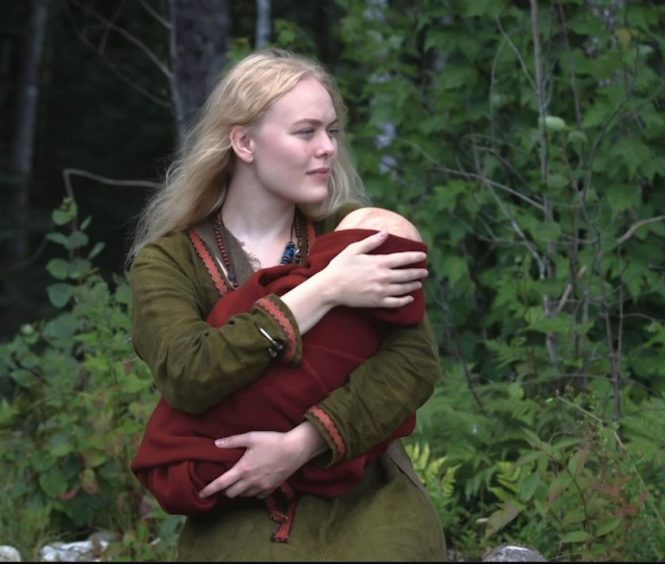 Gudridur was born in Iceland, but her ancestry dates back to both Scotland and Ireland.
Her grandfather, Vifill, was brought as an enslaved nobleman on a Viking ship across the North Atlantic from Scotland, accompanying the Queen of Dublin, Audur (The Deep-minded).
The Sagas do not specify if Vifill was born in Scotland, but he certainly lived there for a time and, when he arrived in Iceland, Audur gave him both his freedom and land.
Dr Andrew Jennings, who teaches Viking Studies at the Institute for Northern Studies at UHI, explainEd that Audur's own father Kjetill Flatnefr or "Flatnose", a chieftain from western Norway, had come to the west of Scotland and conquered the entire Hebrides.
After her husband's death, Audur fled to the Hebrides, but her son was also killed and she decided to flee Scotland. She commissioned a large Viking ship to be built and captained a voyage to the newly discovered country of Iceland in search of safety.
Dr Jennings said: "Audur was an uncommon woman of her time. She had the bravery to set off to settle a new country and commanded the respect to order her own ships.
"She recognised the threat to her safety after the deaths of her husband and son and took steps to protect herself by leaving Scotland.
"She was audacious, and must have had to hold her nerve in a male dominated society. To later generations like Gudridur, her story may have been inspiring.
"Audur was a very important figure in Icelandic folklore. I am sure Gudridur would have heard stories about her."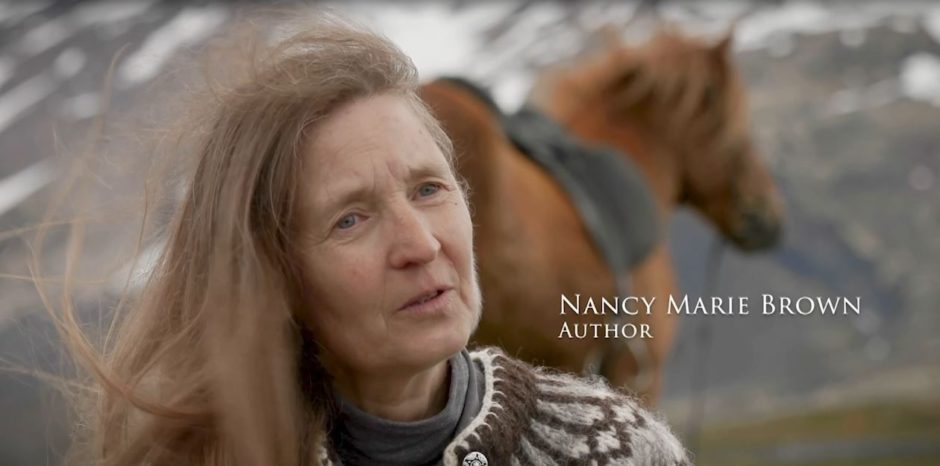 Nancy Marie Brown, an American author, has written several books about the Vikings and was inspired by the life and times of Gudridur.
She said: "I call her the Far Traveller and I'm not the first person to give her that name. She was given that by some other scholar in earlier centuries, because there were some men of her time who were called The Far Traveller and didn't travel nearly as far as she did.
"She is the first woman to go to North America from Iceland, probably from Europe, and the first mother of European extraction in North America.
"She lived somewhere in Canada or The United States for about three years and had a son there named Snorri, and she and her husband and Snorri came back to Iceland, lived there and had many descendants.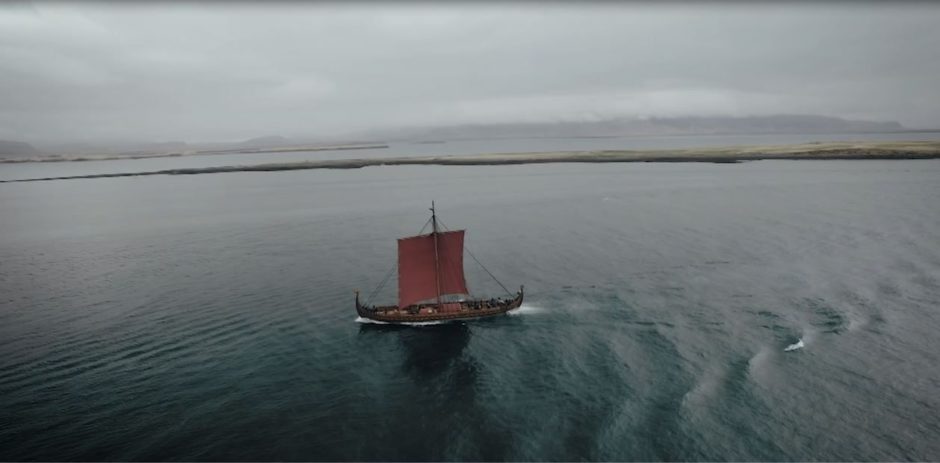 "She is a very important person in the history of Iceland but also the history of North America. Her life, the most far-travelled of the Viking Age, truly is a remarkable one."
The BBC Alba documentary also tells how there are many Norse place names in Scotland, especially on the North and West coast, and in the islands.
Dr Jennings added: "The Scots, particularly those living in Orkney and Shetland, I think, are proud of their Norse heritage.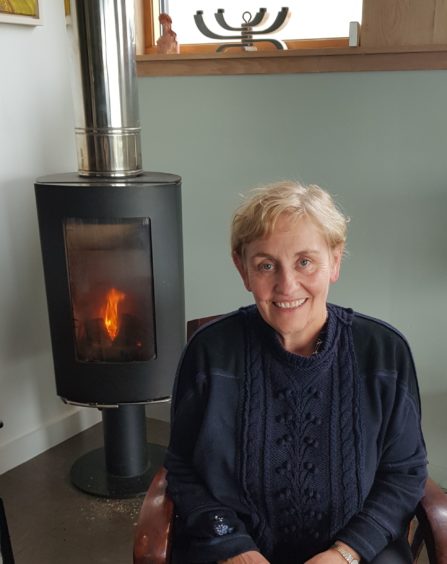 "The Vikings had a big impact on Scotland, and particularly in the middle ages. They have left their place names in the Hebrides, Orkney and Shetland.
"They have contributed to our gene pool and, if you go to Shetland, you will discover that the Scandinavian language there only died out in about 1800."
The Far Traveller will be shown on BBC Alba on Wednesday October 7 at 10.30pm.