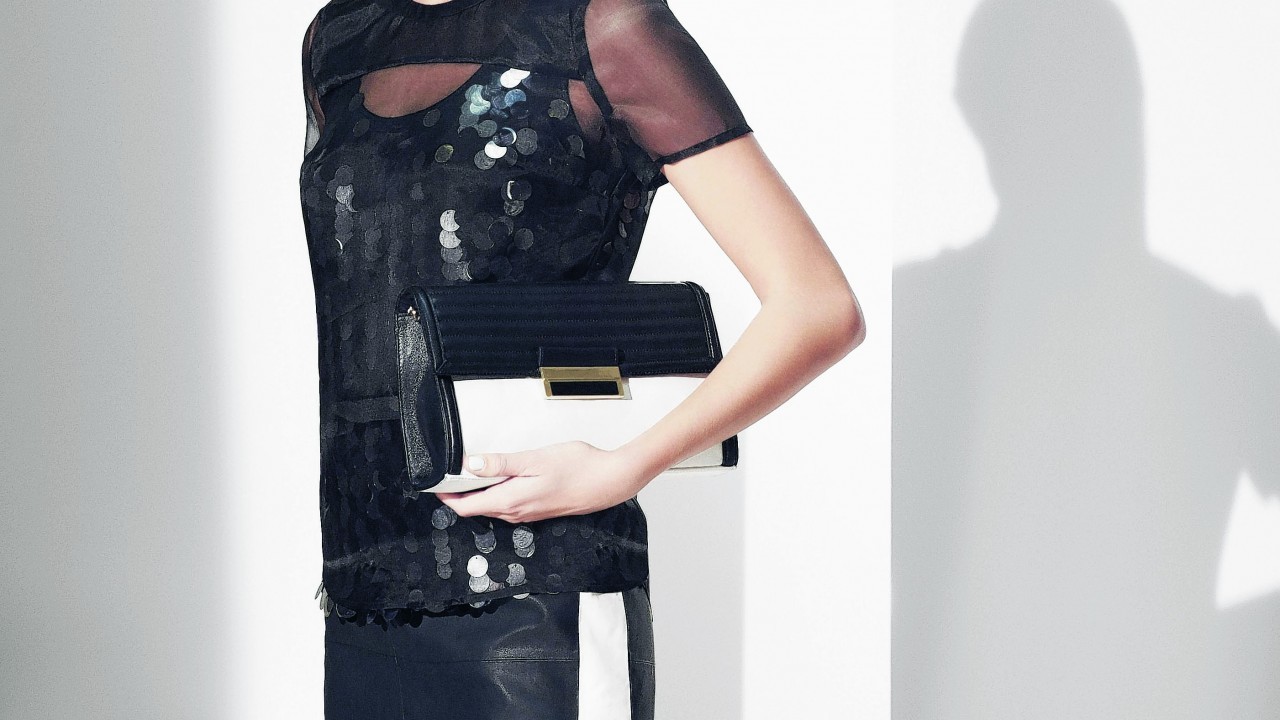 The sporting calendar is virtually impossible to avoid this summer. Admit defeat and channel your favourite tournament with this season's sports luxe trend. You don't have to go all-out sporty with your chosen kit. Just a hint of athletic chic is all you need to play ball. This is a trend that's all about minimalist, clean silhouettes and solid colour. Pick out a fussy piece or loud print and get an immediate red card for flouting the fashion rules. Time to kick off your sporting summer in style.
FOOTY FOCUS Tackle the Rio World Cup head on with block brights. Picture the 32 national sides in the tournament and you can choose from Brazil brights through to England white. Be inspired by the football strip ensemble with matching top and short co-ordinates for a cohesive look. If you just want a touch of soccer chic, try a top with contrasting sleeves. Always keep the silhouette minimal, avoiding detailing like ruffles or ruching. If you want a more formal look, opt for a plain collar. When you're working a super-sporty look, avoid trainers. Instead, stand head and shoulders above your work or play squad in bright, towering heels.
TENNIS WHITES Edge ahead of the fashion field in Wimbledon white – the go-to palette cleanser for heatwave season. Make like our own Andy Murray by sporting a pair of crisp white shorts. The longer the hemline the better this season, so opt for knee-length or go even lower with culotte styles. Prefer something more feminine? Try a pleated tennis skirt. For a sporty cover-up, try a long white sleeveless jacket or waistcoat for a flattering silhouette that will elongate the body. For a shorter style, try a crisp, zip-up bomber jacket and wear slung over your shoulders for the ultimate in post-match cool.
Slip-on sneakers are "the" comfort shoe of the summer if you want a trainer upgrade. Ditch the dark colours and try super-fresh Daz whites. TRACK TACTICS Embrace athleticism for the upcoming Commonwealth Games in July. Sprint towards a sculpted take on dressing with scuba-like fabrics that will suck you in. If you prefer more breathability, try mesh panels or square cut-outs for some instant summer ventilation. Go faster stripes are the ultimate detail for a Jessica Ennis vibe. Ensure they travel down the body vertically for the illusion of a longer, leaner silhouette.
When it comes to accessories, choose shiny metallics for the fashion finishing line. Choose first-place gold or second-place silver for neutrals that will go with just about any colour in your sporty kit. Your sporting prowess can continue poolside. Take on the butterfly stroke with neoprene swimsuits or bikinis in athletic shapes featuring neon piping.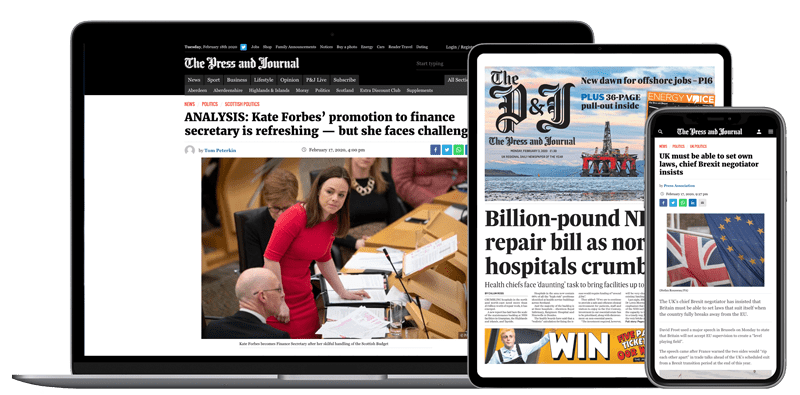 Help support quality local journalism … become a digital subscriber to The Press and Journal
For as little as £5.99 a month you can access all of our content, including Premium articles.
Subscribe