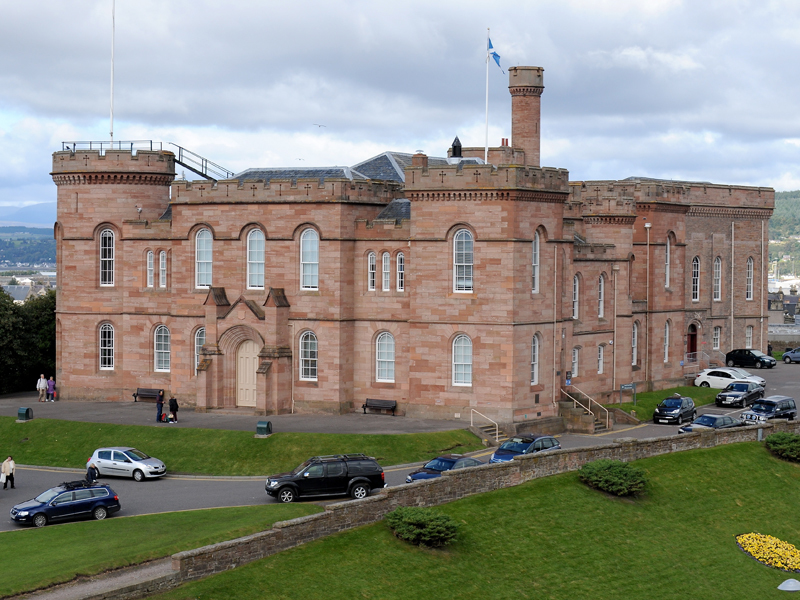 A waitress was distressed when she saw a man staring at her for almost half an hour in the food court where she worked, Inverness Sheriff Court heard yesterday.
Natalia Winiarczyk, 31, of Crown Avenue, Inverness was giving evidence in the trial of 30-year-old Marcin Raczko of no fixed abode who denied a charge of stalking her on May 23 this year.
He was found guilty by Sheriff Margaret Neilson and will be sentenced on Thursday when other cases will also be called.
Ms Winiarczyk told the court she was working at Lorimer's cafe in the Eastgate Centre, Inverness, when she noticed Raczko standing a short distance away watching her.
She said: "He was staring at me and it made me feel very nervous. I didn't know him but I had seen him before.
"He knew where I lived and would often stand outside my house.
"He was there for about half an hour watching me.
"I was very distressed when I finished work and I reported it to the police. I went home and when I got there he was standing across the street from my house when I went in the front door.
"I had to wait there for an hour and a half until I had calmed myself down.
"He wasn't there when I went out to collect my daughter from nursery."
CCTV footage showed Raczko standing between KFC and Lorimers staring in the direction of the cafe before moving away towards the exit door where he again stood for a few minutes before leaving.
Ms Winiarczyk's colleague, Paulina Rosenall, 26, said her friend had come over to her and told her the man was staring at her.
"I saw him wandering around for about five or ten minutes staring at Natalia.
"She was very stressed about it and said she couldn't concentrate on her work as she was very nervous.
"She was scared to go home so I offered to walk with her, but I couldn't leave work early so she went home herself."
Raczko denied staring at her and insisted he was just wandering around the centre.
He also said he had seen her before and admitted walking past her house.
But he denied staring at her.