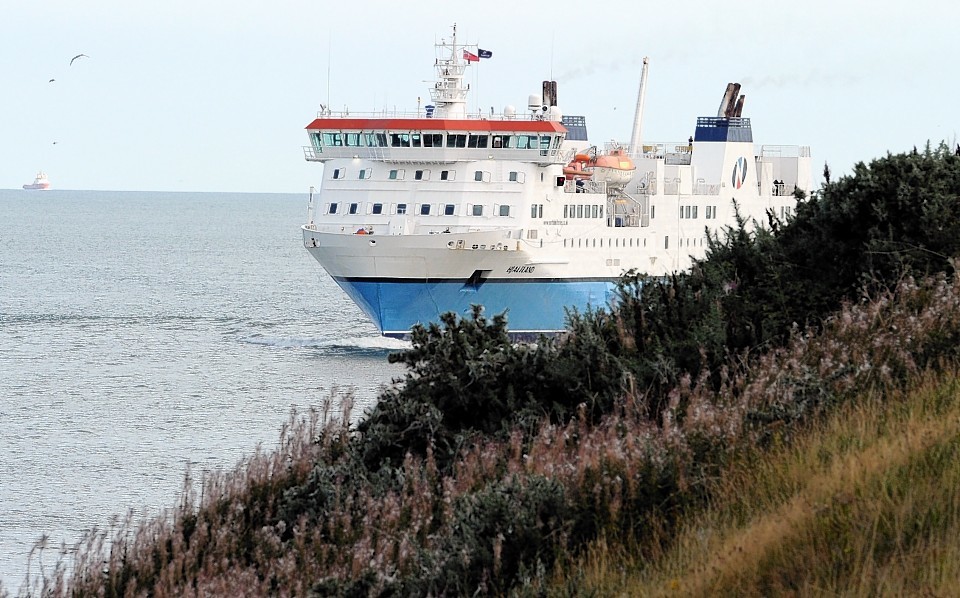 Ferry operator Serco NorthLink has confirmed that the company had to deal with five separate incidents of drunken and abusive behaviour on board its ferries in June alone.
And one of its passengers was arrested for breach of the peace by police in London earlier this week after the company passed on CCTV footage to the authorities.
Serco NorthLink managing director Stuart Garrett said the company would not tolerate any unsocial behaviour on board their ferries.
His comments came after Serco NorthLink held talks with Petrofac on Friday in response to complaints from passengers who said they felt intimidated by the behaviour of large numbers of construction workers on board the ferries.
NorthLink launched an investigation after musician Kris Drever gave a detailed account of his journey from Shetland to Aberdeen on 18 June.
Following Friday's talks Garrett said Petrofac was to consider a number of measures to reduce the possibility of its staff misbehaving on board the ferries.
These include an "increased level of contractor-led stewarding" as well as better intelligence to identify when large groups of men are expected to use the ferries.
Garrett added that Police Scotland had asked NorthLink to consider providing small CCTV cameras for its security staff to wear on their lapels.
He said that would take his staff's responsibilities "to another level" and no decision has been taken.
"Our environment is not like that of a high street licensed premise where you could put people out the front door.
"We have restrain devices on board, and we will use them if need be.
"We have also no hesitation having the police join the vessel or calling at Kirkwall if need be to put somebody ashore," Garret said.
He added: "We will continue to work very closely with the authorities so that our zero tolerance approach is actually delivered.
"I am at pains here to say that it is a minority. The one thing I don't want to do is tarnish everyone's reputation just because they work in the construction industry."
No one from Petrofac responded to requests for interview on Friday.
However, following the meeting both companies issued a short statement saying: "Management from Petrofac and Serco NorthLink Ferries met today (Friday, 4 July) to discuss suitable actions to address recent antisocial behaviour onboard.
"Petrofac has made clear to its employees that behaviour by a small minority of Shetland Gas Plant staff has fallen well short of acceptable standards.
"We are working closely to identify a range of additional measures to mitigate any future risk and reassure passengers that a zero tolerance policy to such incidents is in place."