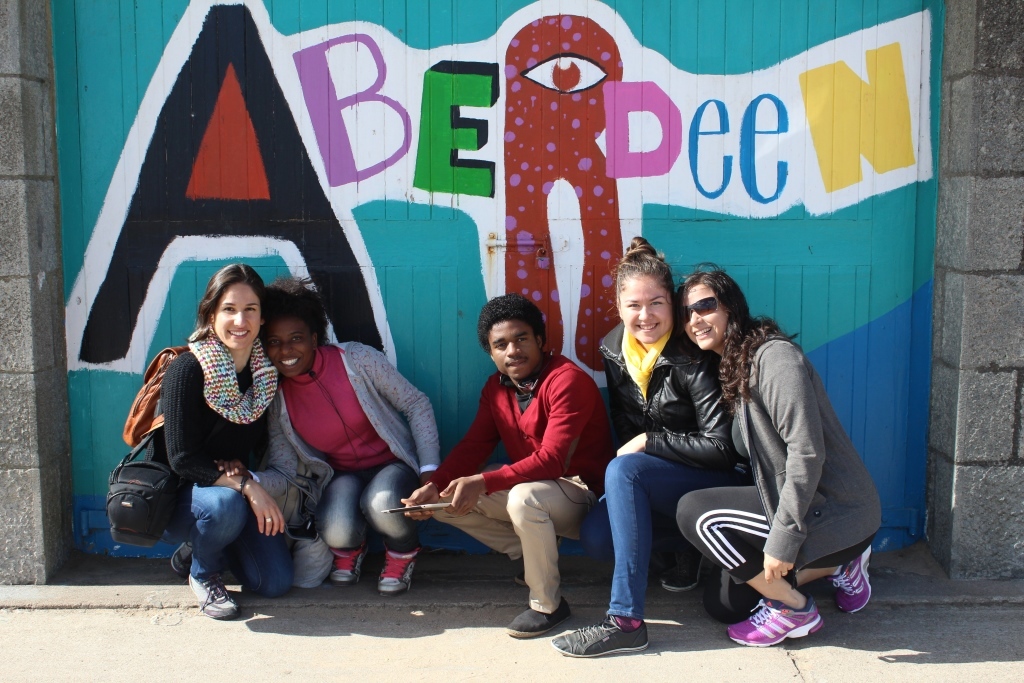 As Scotland prepares for an influx of visitors from across the globe for the Commonwealth Games, the north-east is rolling out the welcome mat for its own league of nations as Aberdeen reaches a new and diverse audience of skilled professionals.
Rather than the sprinters and swimmers destined for the Glasgow Games, the Granite City's lure is proving irresistible to individuals in a wide range of sectors.
For the specialist team at the International House Aberdeen language school, demand from the corporate sector is proving one of the strongest areas of growth.
The centre was founded more than seven years ago and since then has seen a marked change in the demographic of its student base as well as a rapid expansion of the countries represented on its roll.
June Johnstone, founder of IH Aberdeen, said: "The uptake of courses remains incredibly varied, from those learning English as part of an extended holiday to students preparing to study at Scottish universities and through to engineers working in highly technical roles in the North Sea energy industry.
A snapshot of International House Aberdeen's roll for the past year demonstrates the increasingly cosmopolitan population of the city.
European students still account for 39% but the majority come from further afield – with the Middle East (20%), Latin America (13%), Russia and Central Asia (11%), Africa (10%) and the Far East (6%) all represented in large numbers.
June Johnstone added: "Traditionally prospective university students were at the heart of the school and that remains the case, although the ratio of students to professionals is now very balanced.
"Even those who are coming to Aberdeen to study at university tend to be majoring in oil and gas related degrees, so the energy industry is a common thread.
"There can be subtle differences in what students require. Even those with a very strong grasp of English can require support, for example with pronunciation.
"Quite often that can relate to skills to enable companies to ensure they are maximising the potential of an individual they have brought to Aberdeen with a specific role in mind.
"Knowledge and expertise is vital but communication skills, particularly in meeting or presentation situations, are increasingly being viewed by employers as just as important. We're delighted to be playing our part."