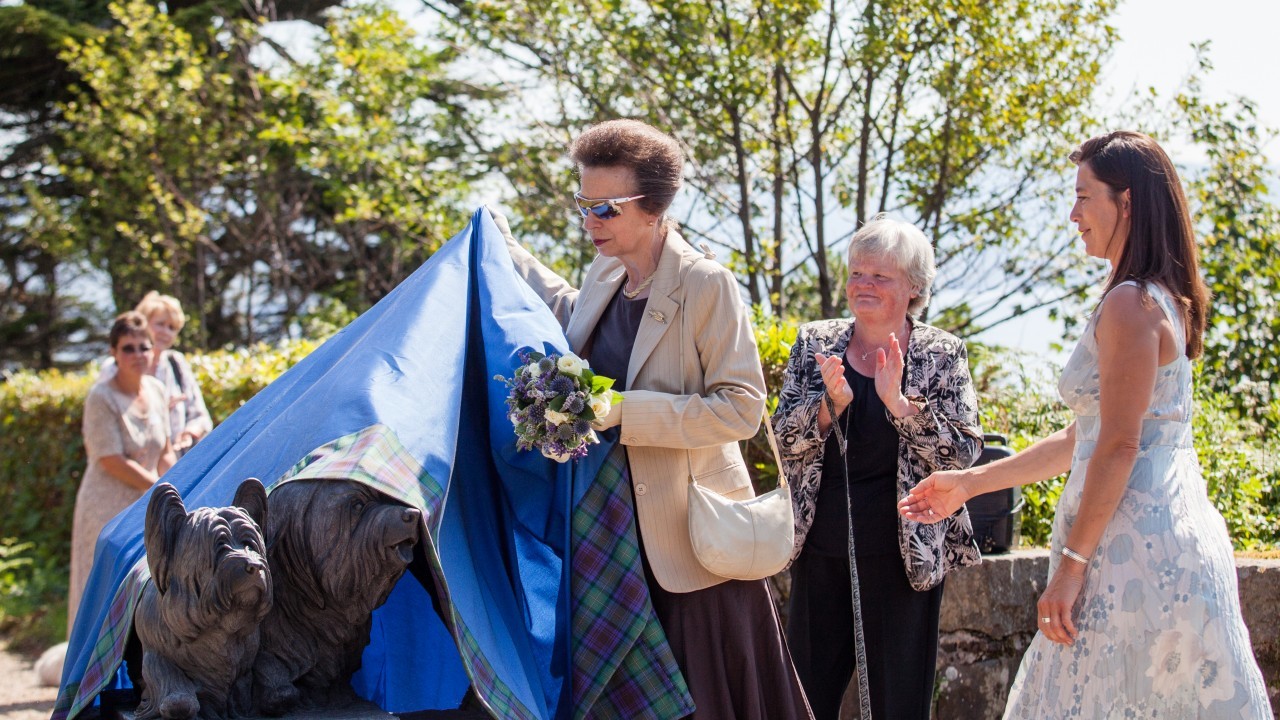 The Princess Royal delighted the crowds of tourists who turned out to see her unveil a life-size bronze statue of two Skye terriers in the grounds of Armadale Castle today.
The model of a "prick-ear" and a "drop-ear" Skye terrier, called the Homecoming, will now greet visitors as they walk down a path at the historic castle at Sleat on Skye.
Uncovering the work of art, Princess Anne said it was appropriate that it should be located in such a beautiful setting.
The statue – a joint project by the Skye Terrier Club and Clan Donald Skye – was commissioned to raise awareness and promote greater understanding of the breed, which is Britain's most endangered native breed of dog.
Skye Terrier Club chairwoman, Jenny Kendrick, said more than 40 Skyes attended the event.
She said: "They are known as the heavenly breed and we have certainly had heavenly weather.
"Everyone said it was a fantastic day and they were delighted that the princess took the time to talk to everybody.
"She was really interested in the breed and asked lots of questions, including about the colours and their temperament."
Ms Kendrick added that the Homecoming, which has been sculpted by the renowned Wiltshire based artist Georgie Welch and cast by Pangolin Editions, offered a unique opportunity for the thousands of visitors, from home and overseas, who visit Armadale Castle's grounds and museum every year, to learn about Skyes.
Clan Donald Skye general manager Stephen McKeown said they had a good turnout for the royal visit, with coaches full of tourists arriving to see the princess.
He said: "We felt very honoured and very privileged to have the Princess Royal come to this special part of Skye to unveil what I am sure will be a very popular addition to the offering here at Clan Donald.
"The weather was stunning and everyone had a great time. We couldn't have asked for a better day."
The princess also visited a display on the Skye terrier at the Museum of the Isles in the grounds of the castle, which includes the 150-year old plaster model of Greyfriars Bobby, used as the prototype for the iconic bronze statue of the famous Skye terrier in Edinburgh.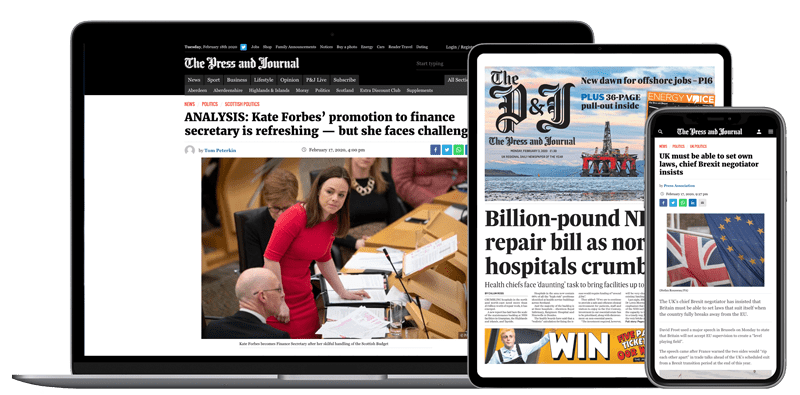 Help support quality local journalism … become a digital subscriber to The Press and Journal
For as little as £5.99 a month you can access all of our content, including Premium articles.
Subscribe