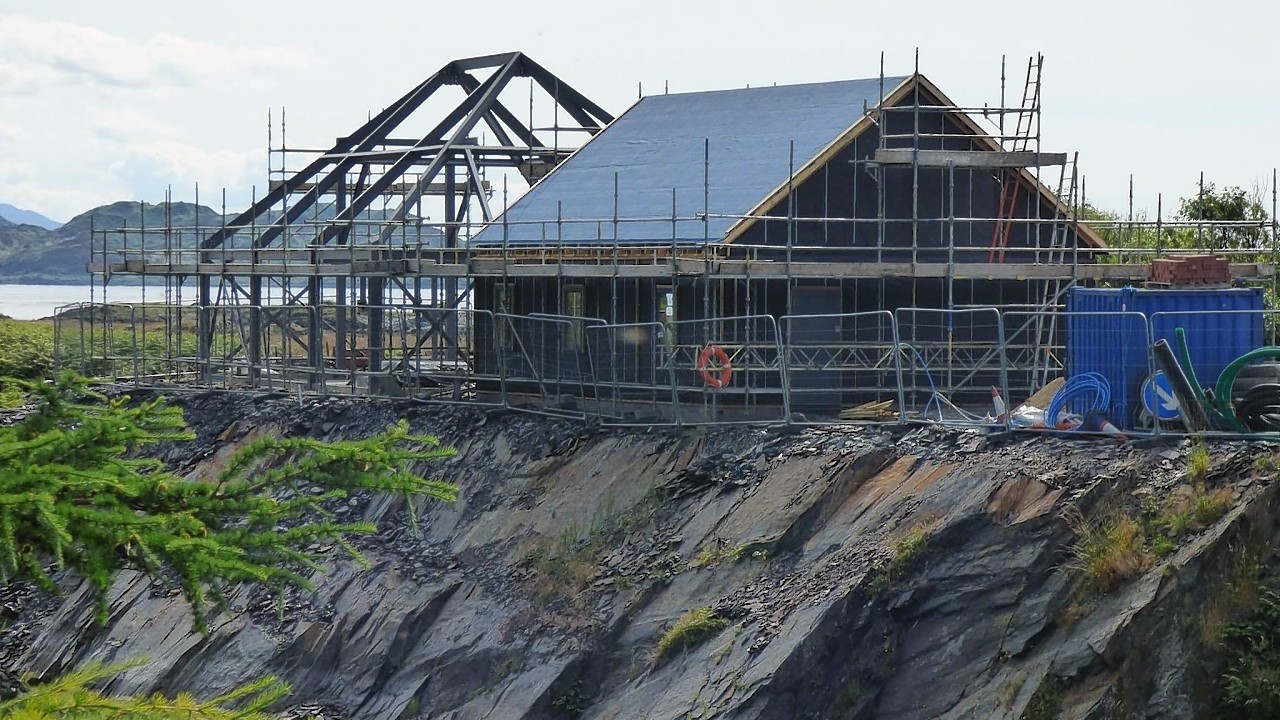 A heritage centre intended to celebrate a tiny island's proud slate quarrying past has run into controversy – after it emerged the roof tiles will be imported from England.
The Atlantic Islands Centre at Cullipool on the Isle of Luing is currently under construction after 10 years of negotiations.
However, members of the planning committee at Argyll and Bute Council have backed the removal of a longstanding condition that the roof should be made from West Highland Slate (WHS).
Centre bosses had wanted to use a slate from Spain, but this has now been ruled out by the council.
Luing produced millions of tiles during its heyday which are used all over the world.
But with production ceasing in the 1960s, demand for old recycled tiles has outstripped supply.
Supporters say new slate quarried on mainland UK will last longer and blend into the surrounds.
However, critics such as artist Edna Whyte, 84, say the move will make the island "a laughing stock".
"The whole character of the village stems from the quarry and the whole purpose of the building was to celebrate the island's heritage," she said.
"We have a lot of visitors to the island and I feel this could make us a laughing stock.
"Everywhere you look on the island there is this slate. Using anything else will be all out of kilter."
She was one of 17 residents to object to the change in slates, while another 15 people on the island, which has a population of just 200 – were in favour of using an alternative.
A report to committee said: "It is not considered that there would be sufficient justification in this case to insist on the use of a slate of West Highland origin, provided the slate proposed is largely similar in appearance."
Andrew Pinkerton, project development manager at Isle of Luing Community Trust, said he was disappointed that WHS could not be used but added: "If you use reclaimed slate, you are looking at something which has already been on a roof for 70 years.
"We have an obligation as developer and to our funders to insure that the building will last."
Councillor Roddy McCuish (ind), the depute Policy Lead for Sustainable Environment, Renewables, and Strategic Tourism said it was "ironic" that local slate could not be used at the heritage centre.
He added: "I am disappointed and find it ironic that an island that is world famous for slate was trying to use slate from Spain for the roof.
"Every effort should be made to use local slate. If that is not possible, they should be trying their best to at least use Scottish slate."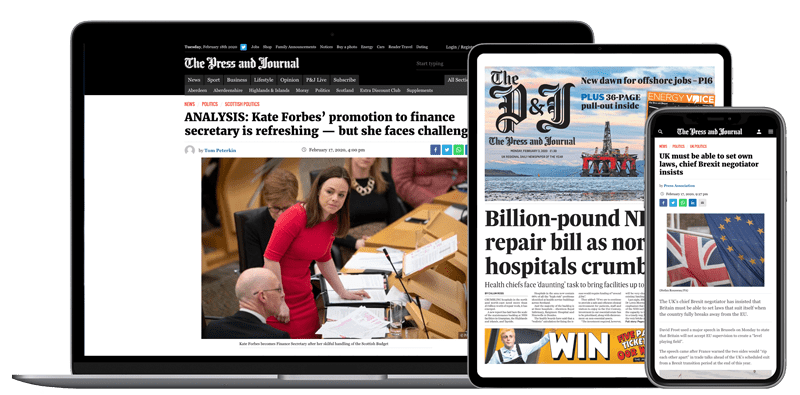 Help support quality local journalism … become a digital subscriber to The Press and Journal
For as little as £5.99 a month you can access all of our content, including Premium articles.
Subscribe