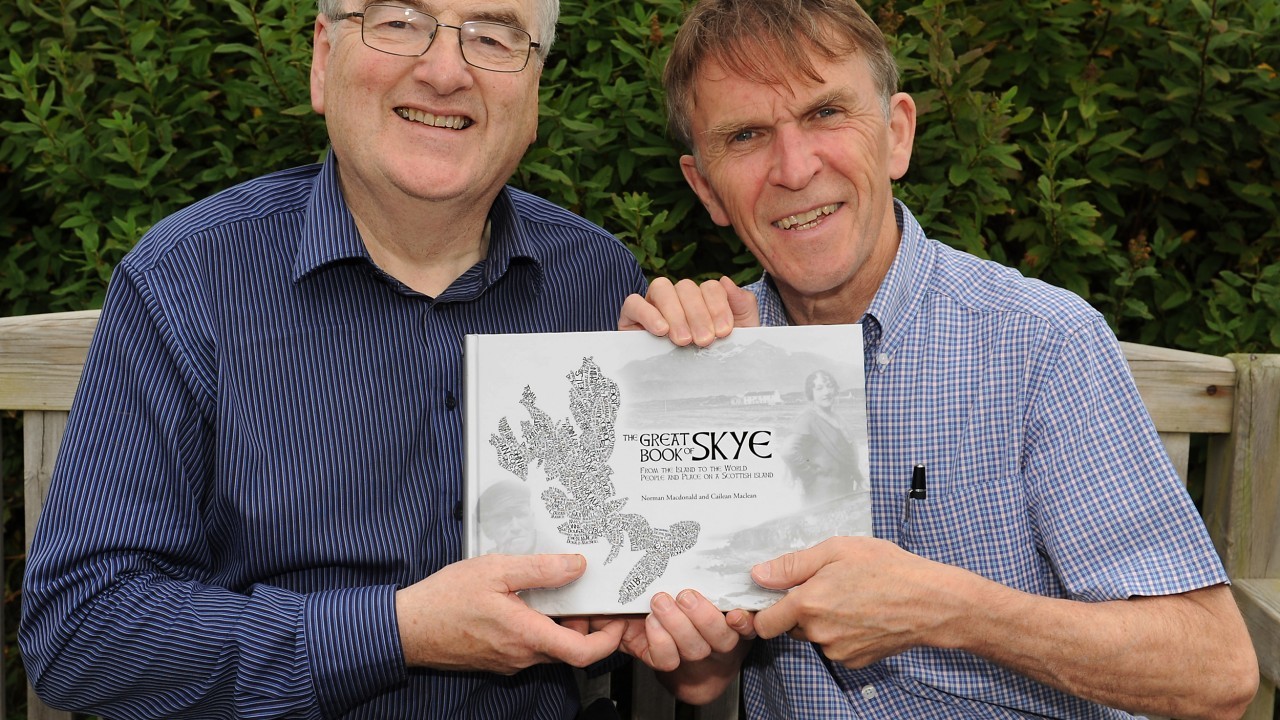 Thousands of previously unknown facts about the isle of Skye and its inhabitants are revealed in a new book launched at the island's book festival today.
The Great Book of Skye: From the Island to the World. People and Place on a Scottish Island is the result of a major research project by two Gaelic-speaking men who live on the island.
Professor Norman Macdonald and photographer Cailean Maclean are both graduates of Aberdeen University and have long careers in their fields.
And the pair have been amazed by the response to their new book after receiving messages of congratulation and orders from all over the world.
Prof Macdonald, who has spent many years working at universities in Scotland and Canada and in the broadcast media, is currently historian and researcher at Sabhal Mor Ostaig – the Gaelic College on Skye.
He said: "We have had such an amazing reaction to our book and we're very excited about it.
"Our Facebook page only went live three days ago and already it has almost 400 likes.
"We've had comments from people from all over the world who have Skye connections and have received multiple orders for copies."
Mr Macdonald explained that the book grew out of a recognition that there was a need for work of this kind that took a comprehensive look at Skye's people through the ages.
He said: "To qualify to be in it, people had to be dead. The book is a biographical record of key people in the history of Skye.
"It covers 563 different individuals, arranged alphabetically, over more than 600 pages, interspersed with photographs."
The images in the book have been taken by Mr Maclean, who has worked as a lecturer, researcher, publisher, broadcaster and photographer.
Much of his work focuses on the Highlands and islands, but he has also worked in Canada, France, Ireland, England, Spain and Portugal.
Mr Maclean said the book brought to light "thousands of largely unknown facts about the past of Scotland's best-known island and uncovered many fascinating endeavours in which the Misty Isle's people were involved".
He added: "Its medley of themes makes it of interest to the scholar as well as to the person who wishes to find out about the ordinary, and the not so ordinary, people of Skye and their kin."