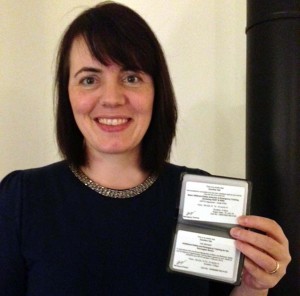 A woman so afraid of flying she could not get on an air ambulance with her son has qualified to fly on helicopters to North Sea oil rigs.
Caroline Tait was left distraught six years ago when her 13-year-old son had an asthma attack and her phobia meant she could not go to hospital with him.
The experience forced the 40-year-old from Levenwick in Shetland to face her fears.
After months of therapy and intensive training, she has been passed for one of the most nerve-shredding passenger journeys in the world.
The mother-of-two wants to work on a rig, meaning she will have to make a monthly return trip by chopper hundreds of miles into the North Sea.
She was left "guilt-ridden" when her son Lewis suffered a serious asthma attack and had to be flown to the mainland without her. She took a 12-hour ferry trip and drove to hospital.
Her fear of flying started more than a decade ago when she left the island without her children for the first time since they were born.
The primary school head cook said: "When TV adverts for travel companies were on I had to look away.
"I couldn't even watch them. "I hadn't flown out of Shetland for 10 years.
"My eldest son had a very bad asthma attack. I just couldn't go. I was guilt-ridden.
"I thought the nurses must have thought I was a terrible parent. Still to this day it kills me to think I didn't go with him."
She finally decided to get help from local motivational coach Diane Taylor. Caroline said: "There was a variety of techniques.
"The deep breathing worked for me. Also getting management over your fear. Getting your mind off the fear and on to something that makes you calm."
Talking about getting on the small Shetland plane, which holds just 30 people, for the first time in a decade she said: "I was scared. But it was really fantastic. When I landed it was amazing."
Now Caroline has just qualified to fly on helicopters to offshore rigs after successfully completing the mandatory survival course which includes a simulation of a helicopter crashing and turning upside down in the water.
She said: "I told nobody I was going and when I passed and phoned home they were absolutely gobsmacked."
Caroline's husband, 46-year-old housebuilder John Tait, said getting over her fear has made a "huge difference" to their lives.
Talking about the day their son was flown away on an air ambulance he said: "I went because she just physically couldn't go on the airplane.
"I think she did feel helpless, she just was unable to help and felt she should have been there."
He said he "couldn't believe it" when she announced she wanted to work offshore. "It's opened up her options," he added.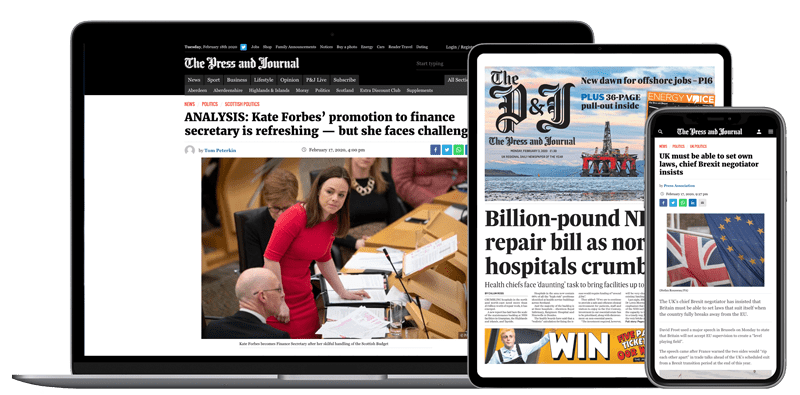 Help support quality local journalism … become a digital subscriber to The Press and Journal
For as little as £5.99 a month you can access all of our content, including Premium articles.
Subscribe