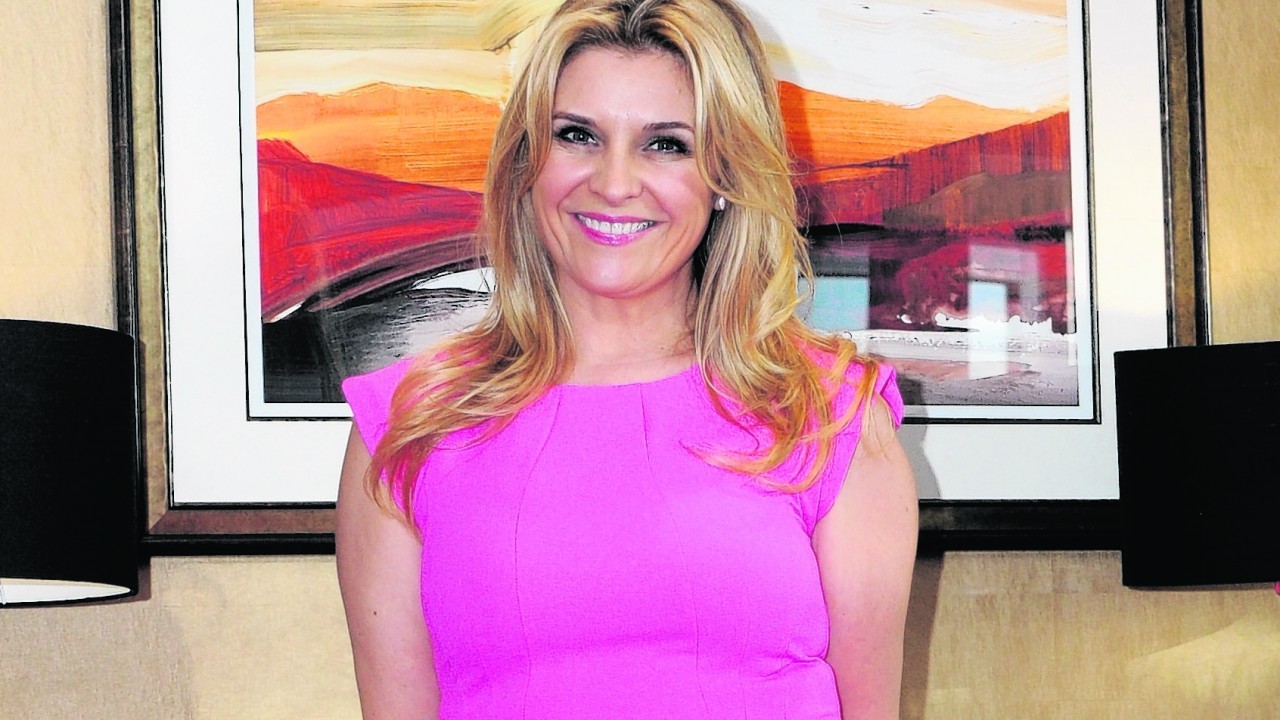 P&J columnist and vocal coach to the stars Yvie Burnett tells Your Weekend about her perfect weekend
WHEN DOES YOUR WEEKEND START?
When we go to the local curry house and order exactly the same dishes as we do every week – apart from my husband, who tries to vary his and can never remember what he tried the last time.
PERFECT NIGHT IN
My perfect night in now that my daughter has gone to uni is when she is home and there are four people in the house. I will be on the sofa, hopefully, watching Downton Abbey, and the rest of the family will float in and out of the room doing their own thing, but it's great to know we are all in the same house.
PERFECT NIGHT OUT
My perfect night out is spontaneous. One of those nights where you meet up with some friends at lunchtime or at an early evening event and you all end up making a night of it. Sometimes, the unplanned evenings are the best.
IDEAL WEEKEND PARTNER?
Andrew Lloyd Webber. Every time I see Andrew we end up singing songs we both know that no one else seems to know. So if we got together for the weekend, preferably at his country mansion with lots of his glamorous friends, of course, he could sit at the piano for hours on end and we could sing every song we know and get them all out of our system.
FAVOURITE WEEKEND SHOPPING DESTINATION?
It would have to be Las Vegas. I always feel better trying on clothes when I have a bit of colour. Don't you agree, girls? In Vegas, you can sunbathe all day and shop all evening and it's still beautifully warm when you walk home at 10pm with all your bags. The only problem is you would have to win big on the roulette tables to afford it all.
FAVOURITE PLACE TO WALK?
Runyon Canyon in LA. Almost every day when I work in LA, I start my day with a hike up there overlooking the city. It's so busy up there every morning and you can always "celeb watch" because many A-list movie stars are spotted on the canyon.
WEEKEND YOU'D LOVE TO LIVE AGAIN
It would be the weekend my husband and I spent at our good friends David and Yolanda Foster's wedding. It was the most star-studded event I have ever been to, held in Beverly Hills in a series of marquees in the garden of an incredible Hollywood mansion.
We sat down and a woman sat down next to my husband and I had to do a double take when I realised it was Barbra Streisand. Andrea Bocelli sang at the service and Michael Buble at the reception. It was one of those wedding scenes you see in a movie. Perfect weekend.
WEEKEND YOU'D HATE TO LIVE AGAIN
It would be four years ago when we decided to go away for Christmas. Never again. Heathrow was closed for four days because of snow and so we weren't in Miami for Christmas Day as planned. Instead, we were in the sky, eating lukewarm Christmas dinner on a tray and then we all got ill. I'm staying home for Christmas for ever after that.
PERFECT SUNDAY BREAKFAST?
It would, of course, be served to me in bed on a tray with lots of pillows propped up around me . Porridge has to be there along with a decaf coffee and a fresh juice, preferably carrot and ginger – my favourite.
Seeing that it's a perfect breakfast, I would love to have a buttery, too, which is something that I rarely have now that I live down south. Sounds like bliss.
YOUR CURE FOR THE SUNDAY BLUES?
It would be to make a huge Sunday roast for family and friends. There is nothing like a leg of lamb with all the trimmings and, of course, lashings of mint sauce and far too many roast potatoes and Yorkshires to make you feel contented and ready to flop on the sofa for the rest of the day.
YOUR DREAM WEEKEND
If the cost was irrelevant, it would be to the Sandy Lane Hotel in Barbados. Perfect white sand, sipping cocktails at sunset, sun on my skin, luxury surroundings. Can I stay for a month instead, please?
Read Yvie Burnett's column in the Press and Journal each Saturday in YL magazine.