 Statoil has at last found a suitable site for permanent offices in the north-east as it ramps up activities in the UK North Sea, the Press and Journal can reveal today.
The Norwegian energy giant is moving into the Prime Four business park at Kingswells, near Aberdeen.
Gunnar Breivik, vice-president for Statoil's western Europe business unit and head of the company's Aberdeen office, said Prime Four was chosen from among seven shortlisted sites after a total of 28 potential locations were looked at.
It marks the end of a long search by the company for a site for its UK North Sea headquarters.
It also ends long-running speculation that Statoil was heading for the site of the Marcliffe Hotel and Spa following its closure later this year.
Statoil and developer Drum Property Group have agreed heads of terms for a 60,000square foot building, and are now finalising terms and deciding the design. A final lease agreement is expected soon.
Subject to planning consents, construction is planned to start later this year.
Statoil, which currently rents offices in Chapel Street, Aberdeen, aims to move in early in 2016.
The firm's Aberdeen-based workforce has mushroomed from just three people to nearly 100 since the start of last year, and it expects this to grow to about 120 by the end of 2014.
Its "new in town but here to stay" slogan for UK North Sea business reflects plans for the £4billion-plus, 250million-barrel Mariner heavy crude field development about 80 miles south-east of Shetland.
Statoil expects the field to start producing oil in 2017 and then employ about 500 people offshore and another 200 onshore at Prime Four.
A spokesman for the firm told the P&J that Mariner would account for around 6,000 jobs globally.
The company has also revealed that it still hopes to go ahead with its plans for the nearby Bressay field, thought to hold the same reserves as Mariner.
Development of Bressay would create hundreds more jobs but the project is currently on hold while Statoil tries to figure out a cheaper way to reach the oil there.
Mr Breivik said the new offices at Prime Four would give the firm "modern and functional facilities for safe and efficient operations of the Mariner field".
He added: "We are encouraged by the interest and attention we have received from the city, and we feel very welcome as a new entrant to Aberdeen's thriving oil industry."
Statoil will initially use 45,000sq ft of the new building, but there is an option for it to take the remaining 15,000sq ft within a year of entry.
The firm also has the exclusive right to an additional 30,000sq ft on an adjacent site.
Statoil's office will be part of the second phase of the Prime Four development. Construction of the first phase ended earlier this year.
Drum managing director Graeme Bone said: "Statoil were clearly a very attractive prospect for the park.
"Having considered a number of sites in the city and shire for their new operation, we are delighted that they have settled on Prime Four and their arrival further cements the park's growing reputation as a world-class working environment for the energy industry."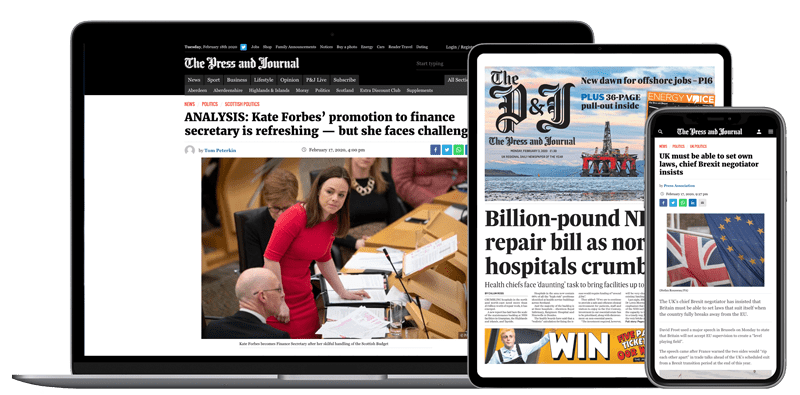 Help support quality local journalism … become a digital subscriber to The Press and Journal
For as little as £5.99 a month you can access all of our content, including Premium articles.
Subscribe