 Controversial plans to close a north-east street following a landslide could be backed next week despite objections from local residents.
A section of Mackenzie Crescent in Peterhead has been fenced off for more than two years, after a landslide nearby left the area unstable.
Aberdeenshire Council investigated various options for the clifftop route and originally called for restoration work on the slope which would allow the street to reopen, at a cost of £200,000.
However, when the bill rose to more than £600,000, the scheme was rejected. Councillors instead voted to pay about £20,000 to seal off the street permanently.
Next week, members of the council's Buchan area committee will be asked to support a Prohibition of Vehicular Traffic Order for the area.
The plan is to instal bollards at either end of the affected route to prevent traffic getting in or out.
Residents have pledged to fight the order.
They believe shutting the street has devalued their properties and made them near-impossible to insure.
It is understood the closure would directly affect at least four properties.
Resident Andy Catto said: "It looks like some driveways will now become inaccessible.
"Would the people signing-off this document be so quick if it was on their doorstep, just because it was the cheapest option?"
In his report to councillors, infrastructure services director, Stephen Archer, says: "While this option does nothing to address the current instability of the slope, it is felt the residual risk to the properties is not of a sufficiently significant level to be of concern."
It is believed excavation work on a new Sea Cadets store sparked the landslide, sending tonnes of earth and rubble crashing down a 65ft embankment.
Last month, Buchan councillors approved revised plans for the Sea Cadets building, near the same spot.
They were told that the earmarked site was a safe distance from the affected slope and that, as the ground works would be minimal, there was no risk of a second landslip.
Councillors will discuss the Mackenzie Crescent order at their meeting in Peterhead on Tuesday.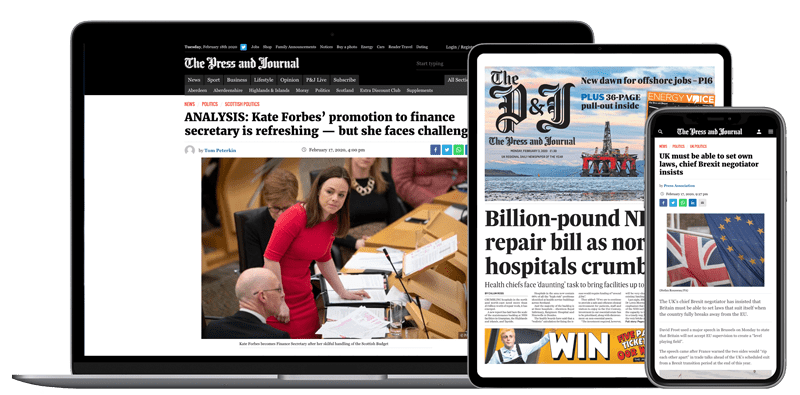 Help support quality local journalism … become a digital subscriber to The Press and Journal
For as little as £5.99 a month you can access all of our content, including Premium articles.
Subscribe