 The UK Government is set to bring forward proposals aimed at implementing more restrictions and punishments for so-called "dodgy directors".
Directors convicted of a commercial offence overseas would be banned from running British companies under the plans, Business Secretary Vince Cable said.
The Department for Business, Innovation and Skills (Bis) said courts could also be asked by the Government to award compensation against a disqualified director, although the court would have the final say.
Judges may have a "duty" to take into account more factors – such as previous business failures and overseas conduct – when assessing if someone should be disqualified, Bis added.
It is understood the measures are expected to be brought forward as part of the government's legislative programme for the next session of parliament, which will be outlined in the Queen's Speech on June 4.
The number of company director disqualifications in 2010-11 stood at 1,437 and fell to 1,151 in 2011-12 and 1,031 in 2012-13 before an increase to 1,053 in the first three quarters of 2013-14, figures from the department show.
A Bis spokesman said the issues surrounding overseas directors was based more on anecdotal evidence. But a person's activity abroad could be taken into consideration in the UK if the proposals become law, according to the department.
Bis cited the case of Massimo Cellino, who won his battle for ownership of Leeds United after successfully appealing against the Football League's decision to block his takeover.
Cellino initially failed the league's owners and directors test after being convicted of tax evasion last month in a Sardinia court, but the decision was overturned.
He also has two fraud convictions, nearly 13 and 18 years old, which are considered "spent" in English law.
A Bis spokesman said of the government's proposals for directors: "Someone like Cellino would be unable to be a director of a company – regardless of the Football League."
Mr Cable said: "The vast majority of directors in this country run their businesses in the right way. But some people have suffered unnecessary losses as a result of rogue behaviour.
"These measures will protect the British economy and our reputation as a good and fair place to do business by banning directors who have already been convicted of offences overseas from running British companies.
"It is only right that we should put the toughest possible sanctions in place, make sure we stamp out unfair practices and deter those who are looking to act dishonestly."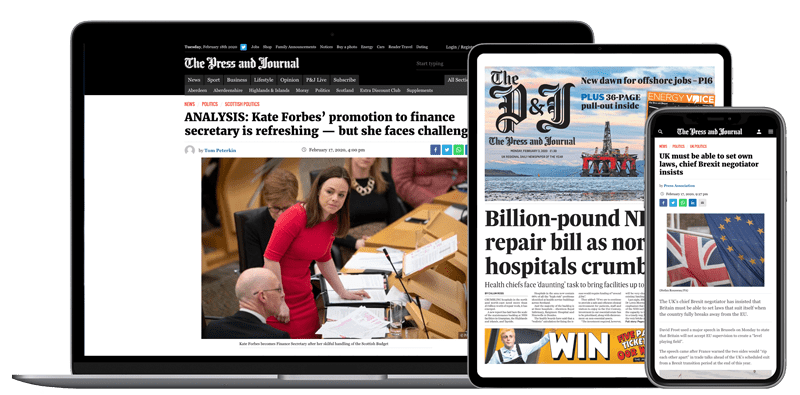 Help support quality local journalism … become a digital subscriber to The Press and Journal
For as little as £5.99 a month you can access all of our content, including Premium articles.
Subscribe