 Russia has an obligation to ensure that pro-Moscow forces comply with the terms of the international deal aimed at calming tensions in Ukraine, William Hague said.
The foreign secretary warned that sanctions were still an option unless there was evidence of Russian efforts to de-escalate the crisis within the next few days.
Hopes of progress following the diplomatic deal suffered a setback as pro-Russian insurgents in Ukraine's east said they will only leave occupied government buildings if the interim administration in Kiev resigns.
Denis Pushilin, a spokesman of the self-appointed Donetsk People's Republic, told reporters that the insurgents do not recognise the Ukrainian government as legitimate.
Mr Hague said the government in Kiev had begun work on meeting the conditions of the agreement reached between Ukraine, Russia, the EU and US in Geneva and called on Vladimir Putin's administration to do the same.
"We do want to see, over this weekend, Russia to take the necessary actions to reduce tensions, to make sure the agreement at Geneva yesterday is upheld," he told TV.
"We believe that Russia contributed to destabilising the eastern Ukraine over the last week, now it is an important obligation on them to contribute to stabilising it. We will all want to see evidence of that, otherwise we will return to imposing more sanctions on Russia, as we agreed at the beginning of the week."
He said the Geneva deal was an opportunity for "everybody involved to step back from the brink".
"This doesn't mean the Ukraine crisis is over; it does perhaps mean that the crisis is entering a new phase."
Mr Hague told TV that Moscow had a "great deal of influence" over the opposition forces in eastern Ukraine.
The agreement, reached after seven hours of negotiation in Geneva, requires all sides to refrain from violence, intimidation or provocative actions.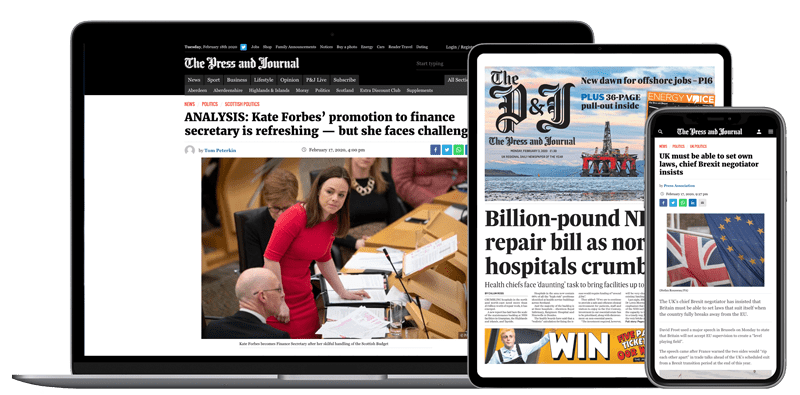 Help support quality local journalism … become a digital subscriber to The Press and Journal
For as little as £5.99 a month you can access all of our content, including Premium articles.
Subscribe