 Donald Trump was staying tight-lipped last night amid reports he is poised to buy a new golf course in south Ayrshire.
A £35million deal for the world-famous Turnberry venue is expected to be finalised within days.
The course, which will host the fifth Open Championship in a few years' time, is currently owned by Leisurecorp, a subsidiary of the Dubai government, and has been unofficially on the market for some time. The government agency bought the resort, which includes a five-star hotel, for £52million in 2008.
But it is known to be keen to sell the site, which is the only privately-owned course on the Open roster.
Neither Leisurecorp nor Mr Trump would officially comment as speculation mounted last night.
The US tycoon, who is building a new course in Dubai with developer Damac, previously said he would not invest in Scotland again after a famous falling-out with the Scottish Government.
He scrapped plans to further develop his resort at Menie, Aberdeenshire, after a legal challenge to block an offshore windfarm in Aberdeen bay failed. Days later, he announced he was investing £12.5million in the five-star Doonbeg resort in County Clare in Ireland.
Turnberry has hosted the Open four times, including the famed "Duel in the Sun" in 1977 between Jack Nicklaus and a victorious Tom Watson.
The course was bought by Leisurecorp from Starwood Hotels and Resorts in 2008, although the company was retained on a 50-year contract to manage the site and its facilities.
Yesterday, a spokeswoman for Starwood Hotels and Resorts said: "We can't comment on press speculation but should the estate change hands, then Starwood expect to continue to manage Turnberry under the Luxury Collection Brand, independent of any potential change in ownership of the estate and building.
"Should any sale of the asset be completed, existing relationship with clients, associates, suppliers and partners will remain unaffected."
She added: "We will work hard to ensure that unique guest experiences, for which the hotel is renowned, will continue to be offered to guests from around the world."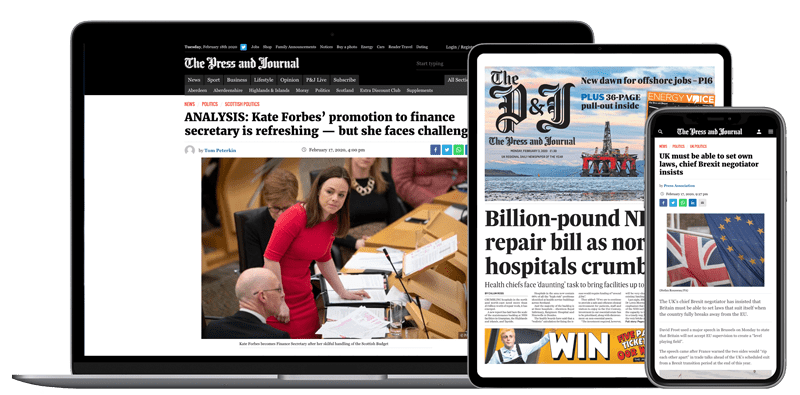 Help support quality local journalism … become a digital subscriber to The Press and Journal
For as little as £5.99 a month you can access all of our content, including Premium articles.
Subscribe