 SNP president and European Parliament election candidate Ian Hudghton insists Scotland will have a stronger voice in crunch international fishing talks if it becomes independent.
Industry leaders fear the country's influence in Europe would be diminished after a Yes vote in September's referendum.
But Mr Hudghton, launching his party's fishing manifesto for next week's election to choose MEPs, told the Press and Journal it would mean exactly the opposite.
He said: "Scotland's voice on fisheries has already been diminished.
"We would have a lot more clout under independence."
Mr Hudghton said successive governments in London had presided over the "decimation" of the industry in Scotland.
Fishing had been low down the list of priorities at Westminster for years and was seen as expendable when the UK negotiated EU entry in 1973, because of its relatively small contribution to Britain's economy, he added.
Mr Hudghton set out the SNP's fishing "priorities" – more of a general commitment to fight the industry's corner – during a visit to Aberdeen processor J. Charles.
He said: "Scotland's fishing industry needs a strong voice in Europe, a voice that will never turn its back on the sector and describe it as expendable.
"Westminster governments are still letting down fishing communities."
First Minister Alex Salmond and north-east MSP Christian Allard later joined Mr Hudghton on the campaign trail in Fraserburgh.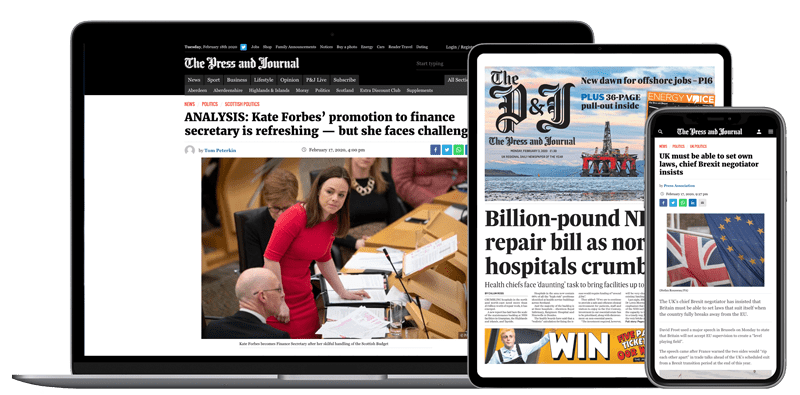 Help support quality local journalism … become a digital subscriber to The Press and Journal
For as little as £5.99 a month you can access all of our content, including Premium articles.
Subscribe