Our reporters have been sitting in courtrooms across the north and north-east this week and covered a wide variety of cases.
Pub-goer bottled for calling out pool player who broke '50p rule'
A queue-jumping pool player brutally assaulted a man with a glass bottle after he was called out on his breach of table etiquette.
Kieran Kuzmicki smashed a bottle over the head of the player in Aberdeen's Mither Tap bar leaving his victim hospitalised.
The attack stemmed from his apparent ignorance of the unofficial rule that whoever places a coin on the edge of a pool table gets to go next.
Kuzmicki jumped the queue at around 9.30pm on October 10, 2019, Aberdeen Sheriff Court was told.
Boyfriend trashed woman's home
A man trashed his girlfriend's house and flooded her kitchen after a night out in Elgin.
George Prossar warned his partner by text that she had "10 minutes to return home or he would smash up the place".
The pair had become separated while on a night out socialising with friends in the town centre on August 28 this year, Elgin Sheriff Court was told.
When the woman got back to her flat she found Prossar, 32, in a "highly agitated state and shouting and swearing" so she left in a bid to calm the situation down.
One-punch thug
A teenager punched a man unconscious after being challenged over rude remarks to female revellers in Aberdeen city centre.
Shane Flower punched the man so hard during the early hours attack on Union Street that his victim was unconscious before he hit the ground.
The cowardly teenager then ran away from the scene, Aberdeen Sheriff Court was told.
Fiscal depute Lydia Ross said the assault happened at 2am on September 16 last year outside the former JD Sports store.
Physics teacher accused of domestic abuse
A north-east secondary school teacher is due to stand trial later this month accused of a campaign of domestic abuse against his wife.
Timothy Browett, a physics teacher at Banchory Academy, is alleged to have subjected his wife to a six-month campaign of controlling and abusive behaviour.
The 45-year-old denies the charge against him and will stand trial at Aberdeen Sheriff Court.
The charge alleges Browett told the woman he was "entitled to her body", demanded to be served food by her, and criticised her for wanting time alone.
Dad punched kindly stranger
A dad-of-three punched a kindly stranger who offered to buy him a drink in an Aberdeen nightspot.
Mitchell Chalmers had been on an all-day drinking session which ended up in Cafe Drummond just after midnight on September 18.
The 33-year-old self-employed roughcaster got chatting to a stranger at the bar who offered to buy him a drink.
But Chalmers suddenly punched the stunned man in the face before running out of the Belmont Street venue.
Frustrated man set off fire alarms
A man forced an Aberdeen rehab centre to be evacuated after verbally abusing staff and setting off the fire alarm.
Joseph Gannon became "frustrated" after being told he couldn't see a psychiatrist at the Timmermarket Clinic and began shouting and swearing at staff.
Police were called when he wouldn't leave, but before they could get there the 33-year-old set off the fire alarm, forcing the East North Street facility to be evacuated.
Fiscal depute David Rogers told Aberdeen Sheriff Court Gannon attended at the Timmermarket around 10.30am on March 7 for an appointment, but became "unhappy" as he was told he couldn't see a specific doctor.
Woman jailed for making fake rape claim
A woman who falsely accused a man of rape in an "act of revenge" after he rebuffed her advances has been jailed.
Susan Stewart wept in the dock and cried out for her children as she was sentenced to 14 months behind bars for lying to police officers.
She accused a man of sexually assaulting her following a night out but the story was a pack of lies, concocted after he told her he was more interested in dating her cousin, Aberdeen Sheriff Court was told.
When Stewart, 35, found out he'd been to visit her relative she sent him a text saying  "well, we will see what the police have to say" before making the false rape claims.
Get the latest crime and court stories delivered straight to your inbox
Every day our reporters are sitting in courtrooms around the area and now you can get their stories sent directly to you, five days a week.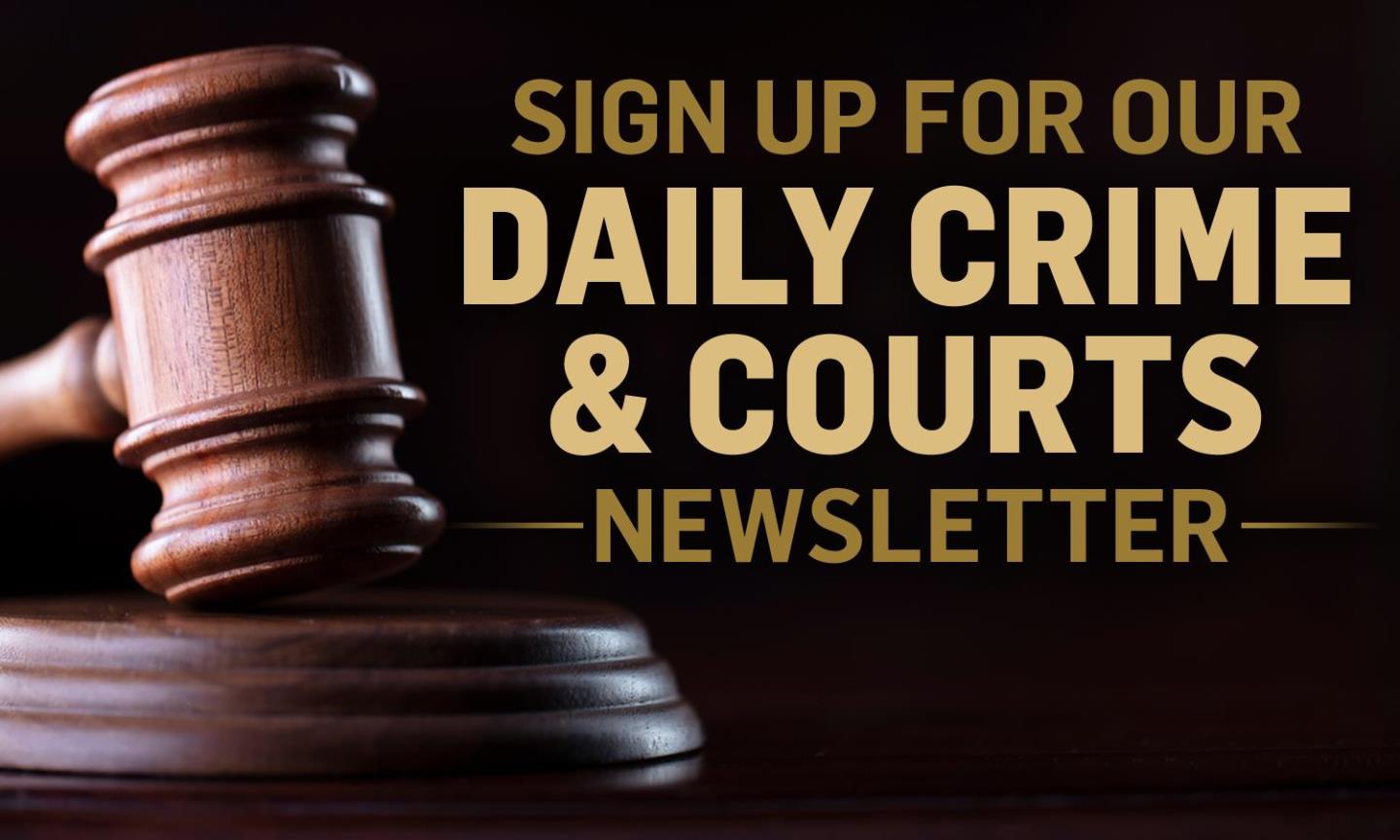 Click here to find out how
Samurai attackers locked up
Two men who barged into a stranger's home and threatened to chop his head off with samurai swords have been handed extended sentences.
The terrified occupant of the property on Pennan Road spotted Barry Robertson, 52, and Mark Main, 37, peering through his living room window late at night.
But when he challenged them they pushed their way inside and insisted he owed them money.
He was then beaten around the head with a metal pole before the intruders grabbed the ornamental samurai swords and made chilling threats to decapitate him.
Dealer caught with £120,000 of drugs
A drug trafficker who was caught with more than £120,000 of heroin and cocaine destined for onward supply to street dealers was jailed today.
A court heard that James Townsley had almost two kilos of cocaine and a further kilo of heroin and if the haul had been bulked out with adulterants the value would have been even higher.
Prosecutor David Dickson said Townsley was "a distributor" of the drugs, supplying them to lower-level dealers for sale on the street.
Townsley, 32, formerly of North Anderson Drive, Aberdeen, admitted being concerned in the supply of both Class A drugs between November 30 last year and January 27 this year at Craigievar Terrace and Willowpark Crescent in the city.
Watch: Dog attack caught on camera
An Aberdeen dog owner who set his American bulldog on another man in a disturbing attack that was caught on camera has been jailed.
Shocking footage of Aden Robertson encouraging his dog Sid to maul the man on an Aberdeen street was shared on social media and quickly went viral.
The 29-year-old can be heard shouting "get him boy!" and "good boy" as the powerful animal latches its jaws onto the victim's arm and refuses to let go.
Golf club swindler
A Moray golf club that was swindled out of tens of thousands of pounds by its scheming general manager says it "does not accept" a legal decision to reduce the amount she took by almost £100,000.
Barbara-Anne Rumbles appeared in court last month and denied embezzling £142,209.02 from the accounts of Elgin Golf Club over the course of three years.
However, following legal discussions, that figure was cut substantially to £45,840.77 and Rumbles has now agreed to plead guilty.
The development has prompted Elgin captain Ian Savage to write to all members to say the club disputes the sums involved and that talks will now take place with the Procurator Fiscal.
Danger to women locked up
A man who was branded a "danger to the public" after staring at, following and trying to get into the cars of random women in Aberdeen has been jailed.
Szczepan Rekas targeted no less than 10 complete strangers, all of them women apart from one.
His offending, described as "bizarre" by his own solicitor, saw him approach victims on various streets around Aberdeen last November.
On one occasion he even followed one woman home before trying to force his way inside her house, saying only "Can I ask you a question?"
Mum's terror of 'Jamaican Leon'
An "absolutely terrified" mum-of-two who was forced to stash £36,450 of drugs behind her fridge has been spared prison but only "with some hesitation".
Angela Morrison was ordered to store the rucksack of heroin and cannabis at her Aberdeen home to help pay off a historic drug debt.
The 46-year-old's haul was uncovered after a drug search warrant saw her Aulton Court flat raided by police.
Morrison told officers she'd been told to look after the drugs by a man known as "Jamaican Leon".
Dog owner banned from keeping pets
A dog owner who neglected his three pets and allowed them to become so matted they couldn't see properly has been banned from keeping animals.
Graham Elrick kept Shih Tzus, named Scooby and Scrappy, and a brindle lurcher, called Lady, in squalid conditions at his Keith home.
Scooby and Scrappy were found with fur "matted from nose to bottom" impairing their ability to see and even defecate when the SSPCA arrived at the property last September.
The pair had to be completely shaved by a vet, with the fur removed filling two bin bags, Elgin Sheriff Court has heard.
Flasher claimed penis was sandpaper
A painter who flashed his penis at a pensioner while doing work at her home tried to claim he was just playing with a piece of sandpaper.
David Grant denied exposing himself in front of the shocked 69-year-old at a farm property in Aberdeenshire and stood trial at Aberdeen Sheriff Court.
However, a sheriff was quick to dismiss his far-fetched explanation after hearing a damning voicemail recording in which Grant himself admitted: "I just took it a bit too far".
Taking to the witness stand, Grant's victim told fiscal depute Eabha Sweeney she "wasn't entirely comfortable with some of the things he was saying" while he was working at the property in October 2020.
Addict's campaign of terror against parents
A drug addict has been ordered to stay away from his parents for five years after subjecting them to a horrific campaign of intimidation and abuse.
Mark Davidson regularly demanded money from his mother and father and used violence to get what he wanted.
The 43-year-old held their belongings – including house keys, mobile phone and even medication – to ransom and attacked them if they refused to hand over cash.
The disturbing course of events lasted almost a year and took place largely at his parents' home in Bridge of Don, Aberdeen Sheriff Court was told.
Mobility scooter drink-driver
A mobility scooter user was caught drink-driving after a sudden gust of wind toppled it in the street.
Susan Taylor was heard yelling for help from within the silver scooter's plastic canopy following the crash, which happened in Macduff while she was under the influence of alcohol.
The 53-year-old had taken her husband's scooter to visit her daughter for a drinking session because she didn't want to walk up a hill, Banff Sheriff Court was told.
Fiscal depute Kirsty Martin said Taylor managed to crawl from the upturned cab at around 6.40am on September 17 before admitting to concerned neighbours that she had consumed "just a little bit" of alcohol.
Chip van man's Nazi rant
A north-east fish and chip van owner has been ordered to be of good behaviour after he hurled racist abuse at a neighbour.
Entrepreneur Ronald Watt called the man a "f****** Nazi" and told him to go back to Germany, Banff Sheriff Court heard.
The 55-year-old, who launched The Salty Chip roaming van this summer, admitted hurling insults at his New Byth neighbour.
Fiscal depute Kirsty Martin said that the incident happened outside Watt's home at 11.20am on April 23 this year.
Get the latest crime and court stories delivered straight to your inbox
Every day our reporters are sitting in courtrooms around the area and now you can get their stories sent directly to you, five days a week.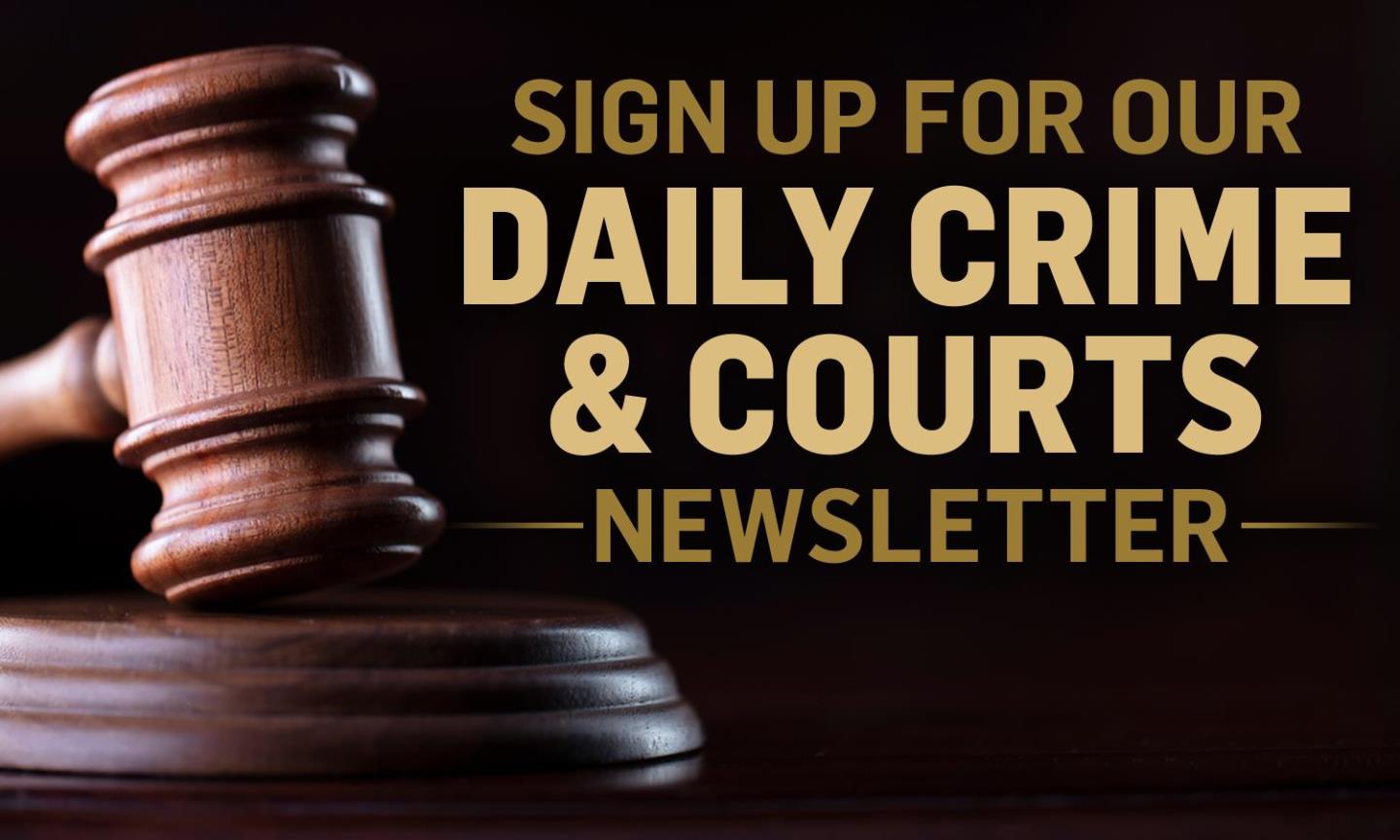 Click here to find out how
Creepy man terrified schoolgirl
A man left a 13-year-old girl "frozen" with fear after he started following her in the street then asked her to take him to a graveyard, a court has heard.
David Ettles had been seen talking to other youngsters in Inverurie before he targeted the young girl as she made her way along Blackhall Road.
Despite the schoolgirl's best efforts to get away, the 41-year-old continued to tail the increasingly frightened child before striking up conversation about death.
Ettles – who pleaded guilty at Aberdeen Sheriff Court – was less keen to speak to the Press and Journal's reporter after the case and instead sprinted out of the court building and up Broad Street.
Welder guilty of horrific sex assault
A former welder has been found guilty of sneaking into the home of a Peterhead mum and subjecting her to a terrifying hour-long sexual assault.
Ramunas Smitras, 32, was on trial at Aberdeen Sheriff Court accused of attacking the woman in the early hours of April 27 2013.
Two other women had also accused Smitras of sexual assaults in Peterhead town centre.
It took a jury of eight men and six women less than an hour to convict Smitras of sexually assaulting the mum-of-two in her home.
Man accused of attempted murder after car crash
A man has been charged with attempted murder after a serious car crash in the centre of Aberdeen.
George Alden, 35, appeared in private at Aberdeen Sheriff Court this afternoon facing a string of charges, including domestic abuse and dangerous driving.
His appearance comes more than a week after the 1.40am crash on Crown Street, which caused the car to overturn and left two people in hospital.
A 35-year-old man and a 19-year-old woman were taken to Aberdeen Royal Infirmary, where the woman remains in a stable condition.
Netflix snares criminal
An Aberdeen woman has been fined after she was caught red-handed with a stolen Amazon Fire Stick when she logged into the real owner's Netflix account.
Police turned up at Carly Stafford's door when she started watching films and television shows using the housebreaking victim's account.
By tracking the IP address that was logged with the streaming service, they could pinpoint exactly where the stolen device was.
Aberdeen Sheriff Court heard the Fire Stick had been taken during a robbery at a home on Ivory Court, Aberdeen.
90mph police chase 25 miles across Aberdeen
A father who led police on a high-speed 25-mile pursuit across Aberdeen has been jailed.
Kieran Ord fled when officers tried to stop him in the early hours of the morning due to an issue with his lights.
The 31-year-old then took police on a stunningly dangerous chase throughout the city – taking in Mastrick, Cults, Garthdee, the city centre, Danestone, Bridge of Don and the harbour – in a bid to escape.
Ord hit speeds of 90mph and at one point rammed a police vehicle as he desperately tried to shake the police cars.
Man tried to post cocaine to himself
An unemployed man who agreed to post cocaine from Liverpool to Aberdeen for £500 has been jailed after the package was intercepted.
Anthony Gill was given the "opportunity" of making a quick buck, but the plan backfired when Royal Mail staff in Aberdeen spotted the suspicious parcel and notified police.
Officers found thousands of pounds worth of cocaine inside, and CCTV inquiries revealed Gill, 42, had posted it from Liverpool.
Fiscal depute Dylan Middleton told Aberdeen Sheriff Court that at 9.35am on January 29 staff at the Royal Mail delivery office in Aberdeen became aware of the package.
Drunken shove causes bricklayer serious brain injuries
A construction worker has been jailed after he drunkenly shoved a co-worker causing brain injuries that left his victim unable to work.
Builder Rhys Butler appeared in the dock at Aberdeen Sheriff Court and admitted assaulting the man outside the Cala Homes event at the Beach Ballroom.
The court was told Butler had criticised his victim's apprentice and an argument ensued.
Butler, 31, pushed the man with both hands, causing him to fall back and hit his head on the concrete ground.
For all the latest court cases in Aberdeen and the latest crime and breaking incidents, join our new Facebook group.