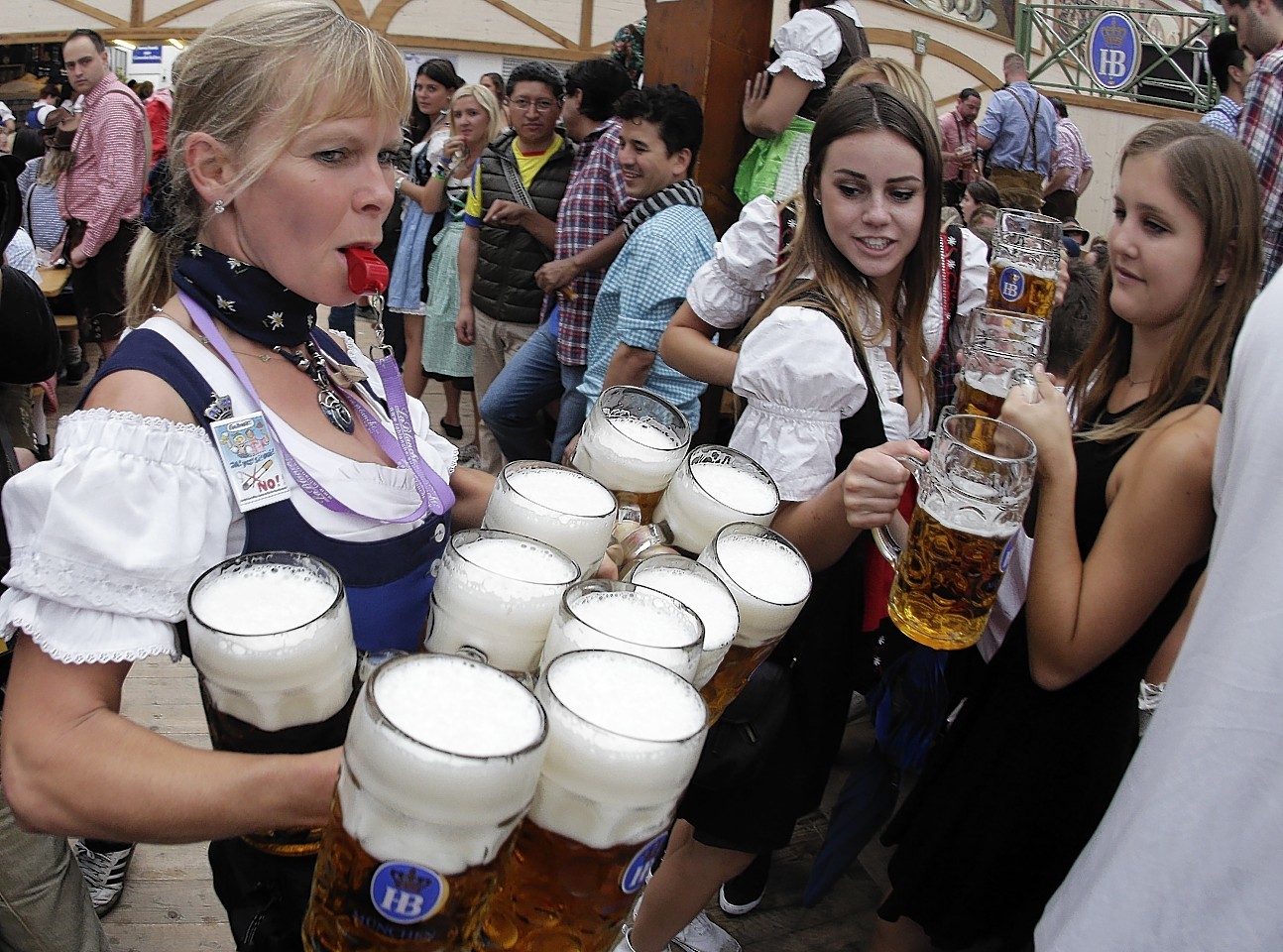 Supporters of a group of young Moray musicians are tuning up for a fundraiser with a difference this weekend.
The Friends of Moray Concert Brass are teaming up with a local brewery to hold a Beerfest in the Elgin's Bishopmill Hall.
And since the band members are children, the town's Stein Brass band will be providing music in their place at the 18s and over event.
The German-inspired musicians will bring the spirit of the beer hall to Elgin with a range of traditional polkas, waltzes and singalongs.
Stein Brass played at an Oktoberfest event in Elgin staged by local breweries, and this inspired them to help put on this weekend's fundraising event with Lossiemouth-based Windswept Brewing Co.
Moray man Glenn Munro founded Moray Concert Brass for the town's youngsters in 1992, and is also member of Stein Brass.
He said: "We are aiming to make the day as authentic as possible and I think Bishopmill Hall will provide an ideal atmosphere for it.
"This is the first beer festival we have put on, but it looks like it will be quite popular.
"Next year we are going to be touring Holland, France, Switzerland and Germany so it's an appropriate way to raise funds."
Six different craft beers will be available during the bash.
Windswept Brewery is the brainchild of former RAF pilots Al Read and Nigel Tiddy, who decided three years ago transform their passion for brewing into a profession.
Mr Tiddy said: "We are delighted to be supporting Moray Concert Brass with their beer festival.
"The event is a great addition to the local events calendar and provides us with a new opportunity to present our beers to a local audience whilst helping raise funds for the group."
Organisers are urging beer fans to book tickets for Saturday's event in advance from Elgin's A&I Supplies.
Doors open at 3pm and last orders are at 11pm.