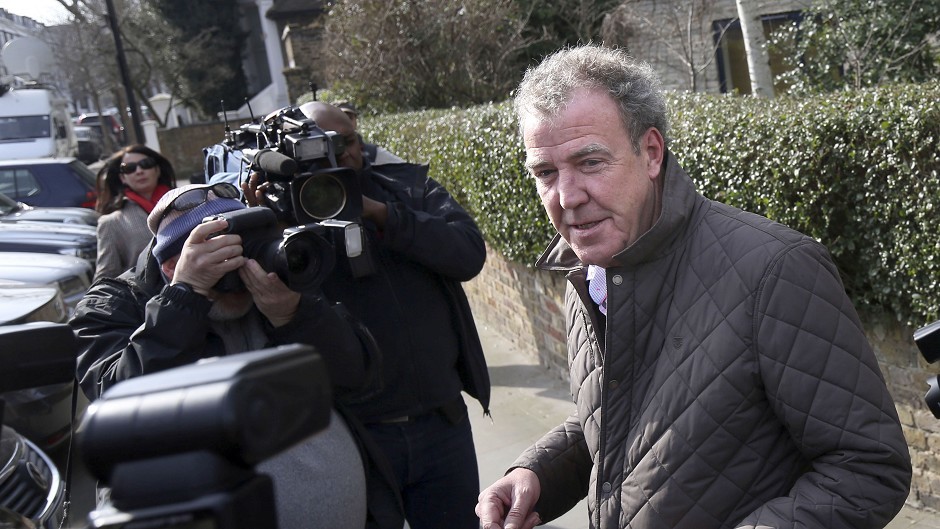 Jeremy Clarkson's contract with the BBC will not be renewed, it has been reported.
The decision by the BBC to not renew the Top Gear host's contract would come after a "fracas", where Clarkson was alleged to have assaulted his producer Oisin Tymon two weeks ago.
The Guardian have reported that one of their sources have confirmed that Clarkson is on his way out, as his contract with the BBC was due to expire at the end of the month.
Both of Mr Clarkson's co-hosts of the enormous moneymaker show for the BBC, Richard Hammond and James May, have ruled out hosting the show without him.