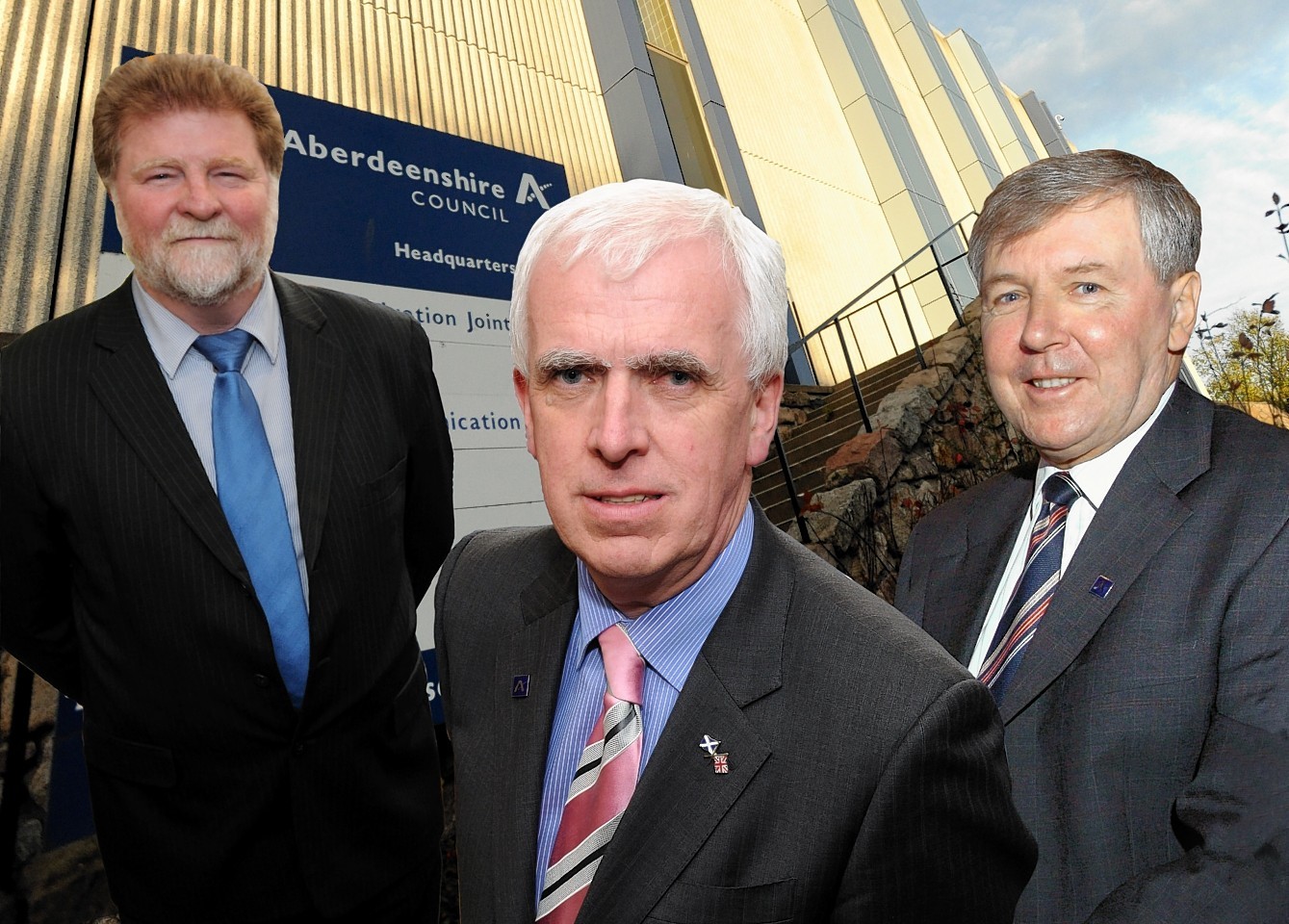 The leader of Aberdeenshire's main opposition group has not ruled out making a power grab.
Councillor Hamish Vernal, who heads the 28-strong SNP group, said he was willing to form a new administration and would be open to working with any other groups or independent councillors for the "benefit of the people of Aberdeenshire".
It is understood there have been no formal negotiations with Mr Kitts-Hayes and Mrs Lonchay as yet, but the pair are already in talks with the Labour group about forming an alliance.
For now, the duo will be known as the Independent Progressive Group and if talks are successful with Labour, the four will be known as the Progressive Alliance.
Labour group leader Alison Evison said: "We found ourselves in the same position this week so it is natural to see if there is common ground between the four of us."
And Mr Kitts-Hayes, who stressed it was early days in the negotiations, said he was also open to talking to the SNP about forming a new administration.
"We need a strong administration for this council," Mr Kitts-Hayes said. "The alliance is now in a minority. That's not good for Aberdeenshire or for business, and indicates instability and uncertainty.
"One of the things that has been keeping the alliance together over the last three years is an irrational hatred of the SNP. It's unhealthy. What people should have been asking is 'can we work with a group of people' for the best interests of Aberdeenshire."
The SNP had been expected to take control of the chamber after the 2012 election, but due to an in-house squabble missed out while the Tories teamed up with the Lib Dems and some Independents.
Last night Mr Vernal said: "We said in May 2012 that we will stick together, we will work for the best interests of the people of Aberdeenshire, but our door is always open in terms of administration and nothing has changed in that.
"When I did take over as group leader I said to the group that we'd work co-operatively with anybody willing to co-operate with us for the benefit of the people of Aberdeenshire.
"We know that there is no love lost between the Conservative and the SNP right across the land and that is not on a personal basis, but at that political levels there are serious divisions in policy, strategy and direction. These are not personal issues.
"The bottom line is our doors is always open and that message has never changed."
Last night council leader Jim Gifford remained confident the Aberdeenshire Alliance could maintain its position, despite being in the minority.
He said: "We remain the largest group and we shall continue to deliver the commitments we made in our joint manifesto between now and 2017."