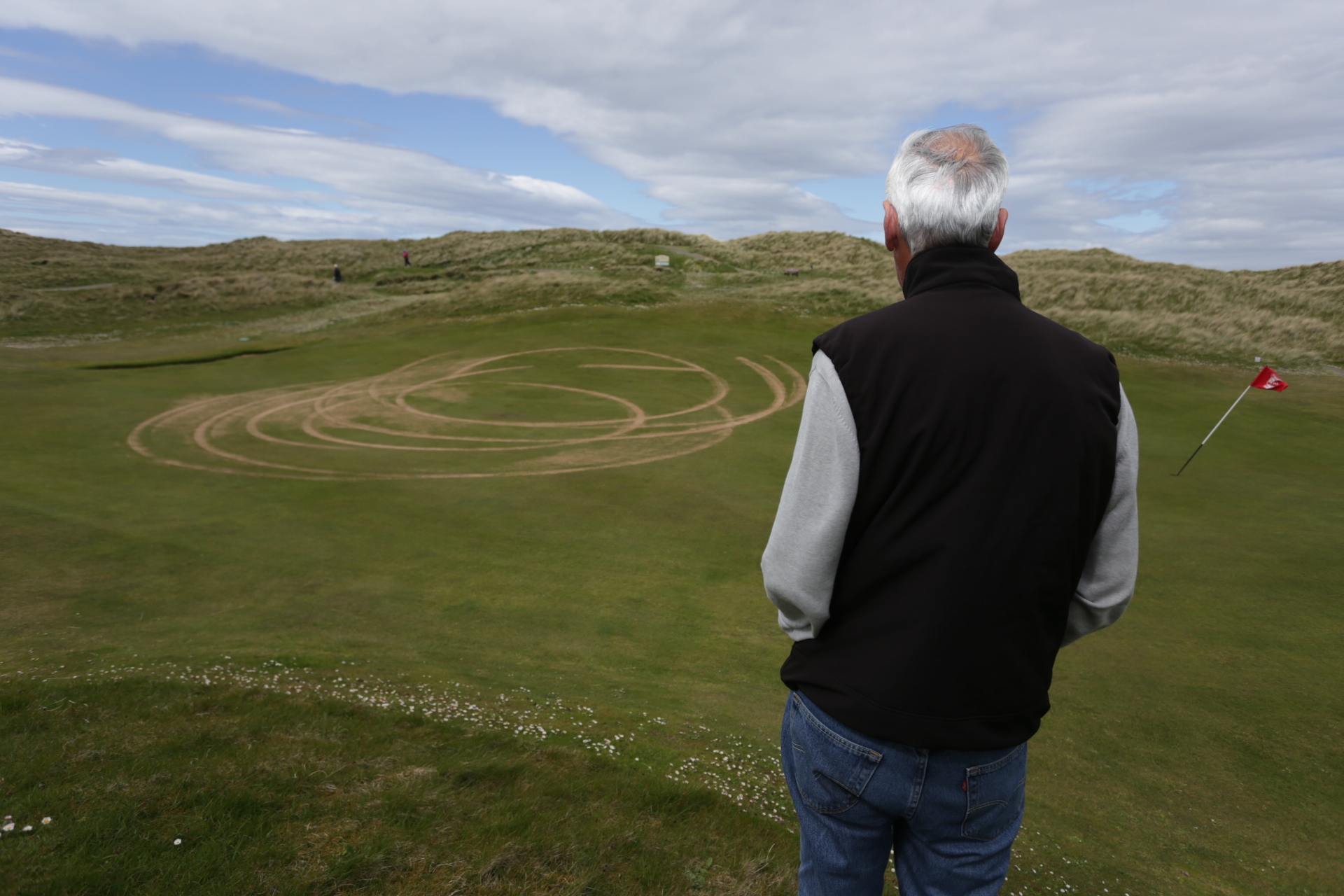 Vandals have gone on the rampage at a historic north-east golf club.
It is thought a quad bike or 4×4 vehicle was used to damage the green at the 13th hole at the Fraserburgh course.
The damage was caused sometime between 8.30pm on Saturday and 5am yesterday.
The 238-year-old course is the seventh-oldest links course in the world.
Fraserburgh Golf Club captain Gerry Chalmers said the incident had damaged the club financially – and sent out a negative message about the town.
He said: "The greenkeeper repaired the damage the best he could. It takes time, and costs money – the extra grass, the materials. There's also things like lost revenue.
"This is the second time it's happened in the space of three weeks. There's been vandals before, but we don't know if its the same person, it usually happens every couple of years.
"We don't know if it's quad bikes, or 4x4s getting on to the grass and doing wheelspins.
"We're going to speak to the police to see what they can do, and the council to see about cordoning off areas so vehicles can't get on to the course.
"It doesn't send good a message to people about Fraserburgh."
Mr Chalmers believes the vandals accessed the course through the Waters of Philorth, a popular nearby walking route, and drove the vehicles across the public walkway on to the green.
Police are investigating and Constable Julie Galloway said: "It would appear a vehicle was driven on to the golf course at hole 13 where various manoeuvres were carried out, causing a large amount of damage to the green.
"We would appeal to anyone who saw anything suspicious or who has any information about this incident to contact us on 101."