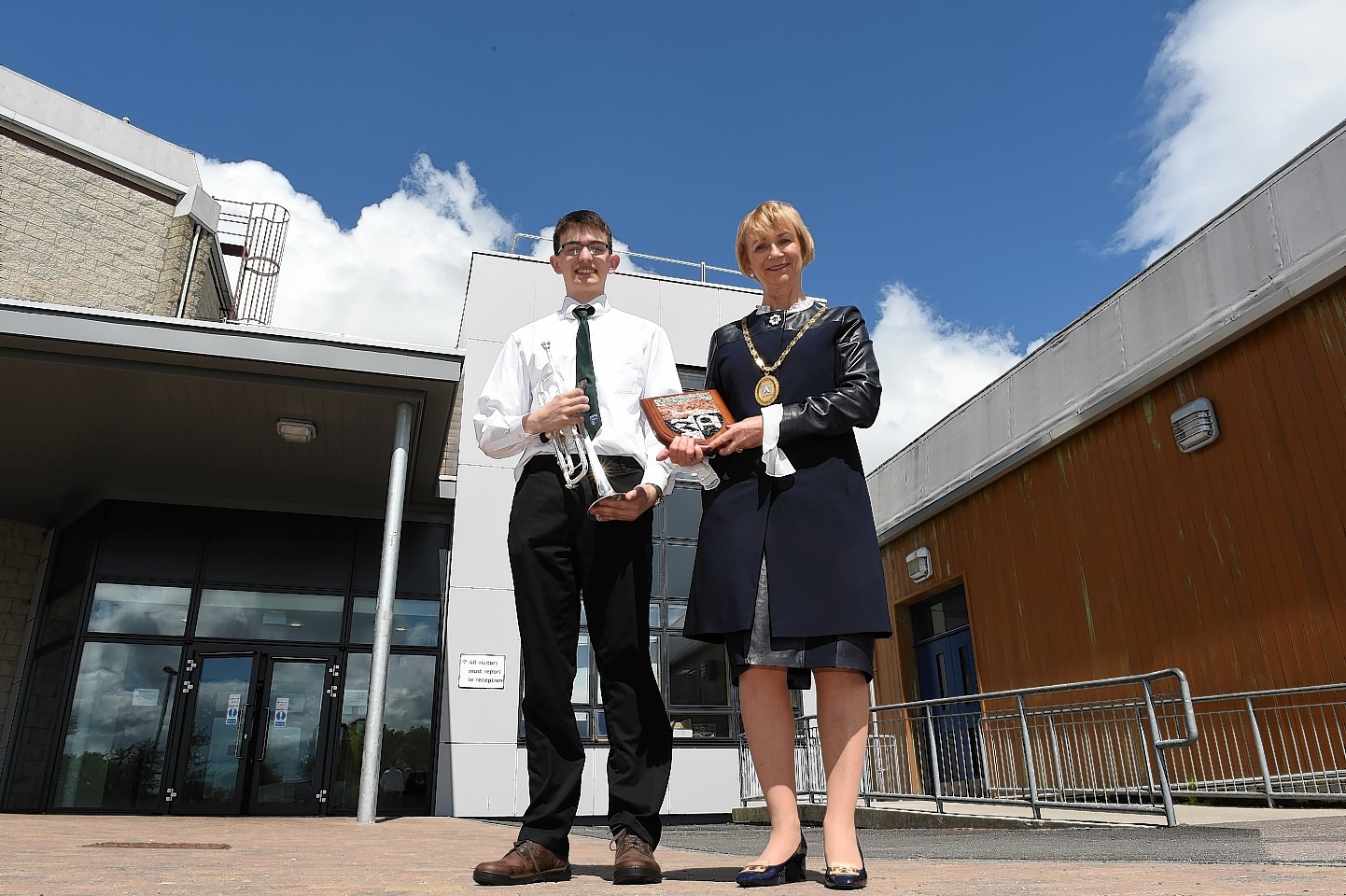 A £14.3million extension of an Aberdeenshire secondary school was officially opened yesterday.
Kemnay Academy had been overcrowded for years, with youngsters being taught in cramped conditions as the school has been adapted to deal with a rising roll.
The extension includes a new gym, music room, additional support for learning facilities and space for extra classrooms. It was also designed to improve the appearance of the school.
Provost Jill Webster officially opened the new wing yesterday, and revealed a special granite plaque commemorating the works, made by geography teacher Peter Robinson.
Ms Webster said it was a fantastic facility, adding: "The school serves the community and the whole-school community has been instrumental in bringing the project to fruition too."
The whole school was involved in the opening event, with music and refreshments provided by the youngsters – including former pupil Finlay Smith, who composed a piece especially for the occasion.
Head teacher Charlie Hunter said it was a "significant day" in the school's history.
"I am delighted that this new building and refurbishment leaves us with great quality and sufficient teaching spaces but, more so, the fantastic social space in the atrium," he said.
Finlay, 18, from Kintore, watched the extension come together in his final year at the school and said he was impressed with the end result.
He said: "I have a real passion for music it was an honour to compose music for this event.
"It is great to come back and see these new facilities and the new music practice rooms with more space and more equipment for pupils to use and that will inspire others to create great music and more."
Local councillor Martin Ford and Aberdeenshire Council's education committee chairwoman Isobel Davidson were among those who attended the opening.
Mr Ford said: "The new facilities are excellent, a huge improvement.
"The new entrance and central area have transformed the building, creating a light, welcoming space at the heart of the
school."
Mrs Davidson added: "As a councillor it is fantastic to have the honour of seeing projects go from paper to creation and it is with pleasure that I stand here today to mark the opening of these facilities which will be enjoyed for many years to come."