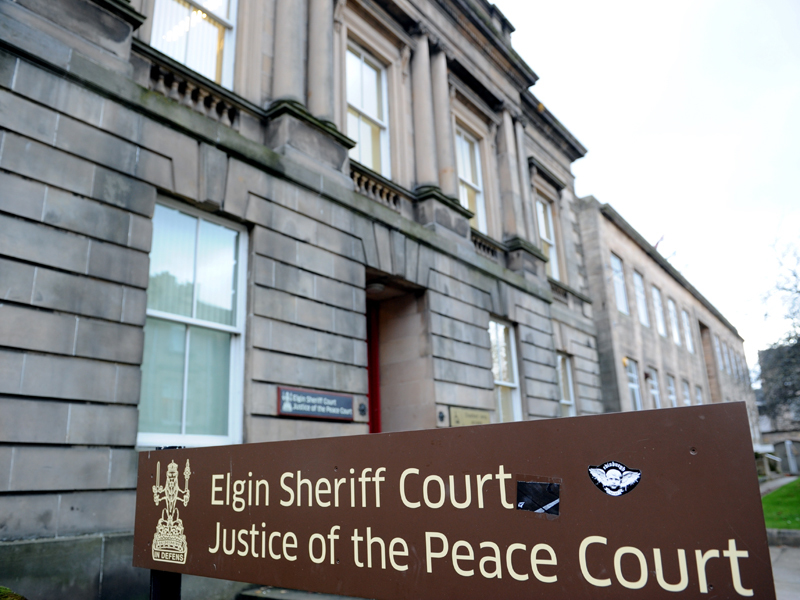 A Buckie dad who was banned from his family home after threatening his partner has been ordered to stay out of trouble.
Ian Milton was arrested in the early hours of Saturday, May 2 after behaving aggressively towards partner Kayleigh Martin.
The 28-year-old's behaviour woke up the couple's young daughter, who became upset.
Elgin Sheriff Court heard Milton appeared from custody the following Tuesday, and was told to stay away from his home after admitting behaving in a threatening manner.
Yesterday, he appeared back in court for sentencing.
Depute fiscal Kevin Corrins said: "Immediately on returning home from a night out, the accused began banging on the front door and started shouting and swearing about it being locked.
"He became increasingly aggressive and called his partner names including 'a cheat'.
"The complainer made two 999 calls and when the police arrived they found her to be significantly upset.
"The disturbance also awoke their eight-year-old daughter and she was in a similar state."
Milton, whose address was given yesterday as 13 Carnie Place, Buckie, described through his solicitor that his time in custody – which was elongated due to the Bank Holiday weekend – was the "worst experience of his life".
His solicitor Brent Lockey described it as an "unfortunate incident".
He said: "The accused went into custody at 12.40am on Saturday morning and ended up spending three and a half days in a cell until being released the following Tuesday.
"He had never been in custody before and described it as the worst experience of his life."
Sheriff David Hall yesterday allowed Milton to return home after hearing a request from his partner.
He said: "This type of behaviour is not acceptable, but I'm taking your partner's request into account and I will defer sentence for six months for you to be of good behaviour.
"If I learn of any repetition of this type of offence the accused will be in custody for longer than three days."