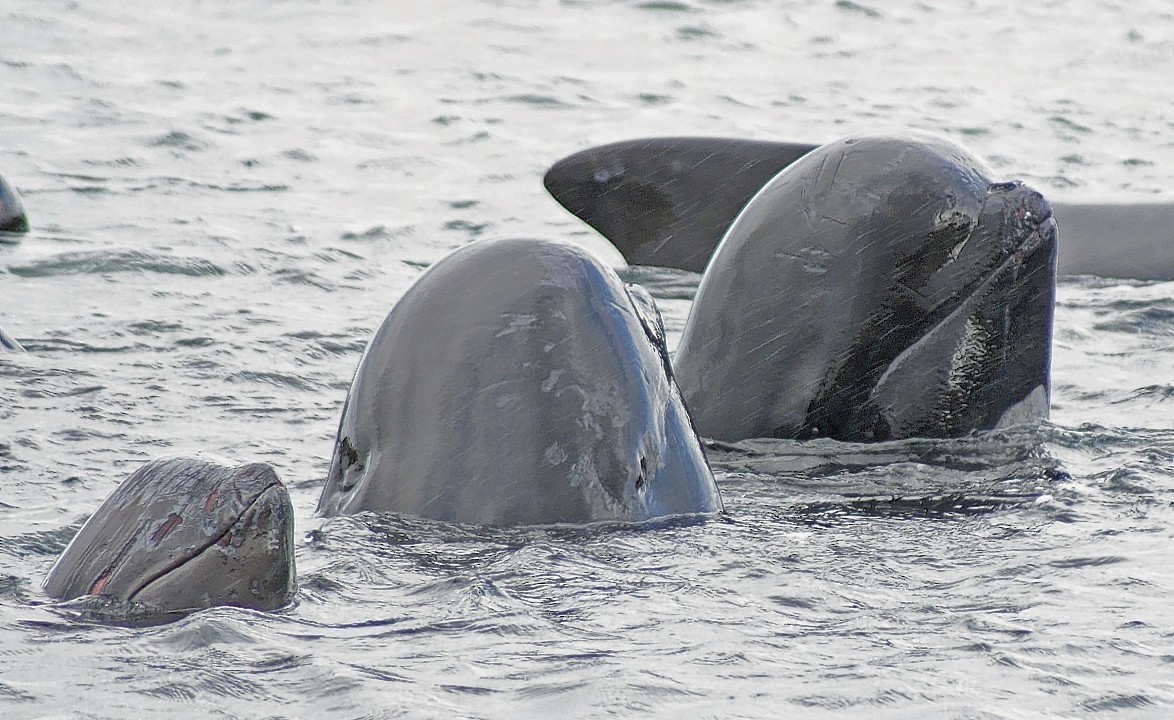 A dead whale calf which washed up on a beach on Tiree may be related to a group of pilot whales which were stranded in Skye earlier this month.
The carcase of the whale was reported to the RSPB on Tuesday and is thought to have been stillborn.
RSPB Scotland conservation officer, Andy Robinson, said: "It's quite difficult to identify whale calves, but we think this is a pilot whale, possibly related to one of the whales that became stranded in Skye earlier this month.
"It's such a shame to see this little whale lying lifeless on the beach. We can only hope that its mother was one of the whales that made it to safety and will be around to breed again."
RSPB Scotland Marine Policy Officer, Allan Whyte, said, "The variety of wildlife around Scotland is staggering, so it's such a shame when things like this happen.
"Thanks to the Scottish Government we will soon have well managed Marine Protected Areas, which will give marine wildlife the chance to thrive and people the opportunity to get to the coast or out on a boat to see whales, dolphins, seabirds and all the other amazing wildlife in their natural habitat."
Long-finned pilot whales are found around the coast of Scotland and across the northern Atlantic Ocean. They can sometimes be seen forming pods of hundreds of individuals but usually travel in pods of 10-20 animals with more females than males. It is thought that because of their strong group cohesion, they are one of the most common species to mass strand.
A pod of 21 whales stranded in Brogaig Bay, Staffin Island, at the start of the month.
A total of 18 were refloated but among the three dead was a pregnant female, which had to be euthanised after its calf died.
The refloated animals later beached on Staffin Island itself. Seven survived to swim out to sea.