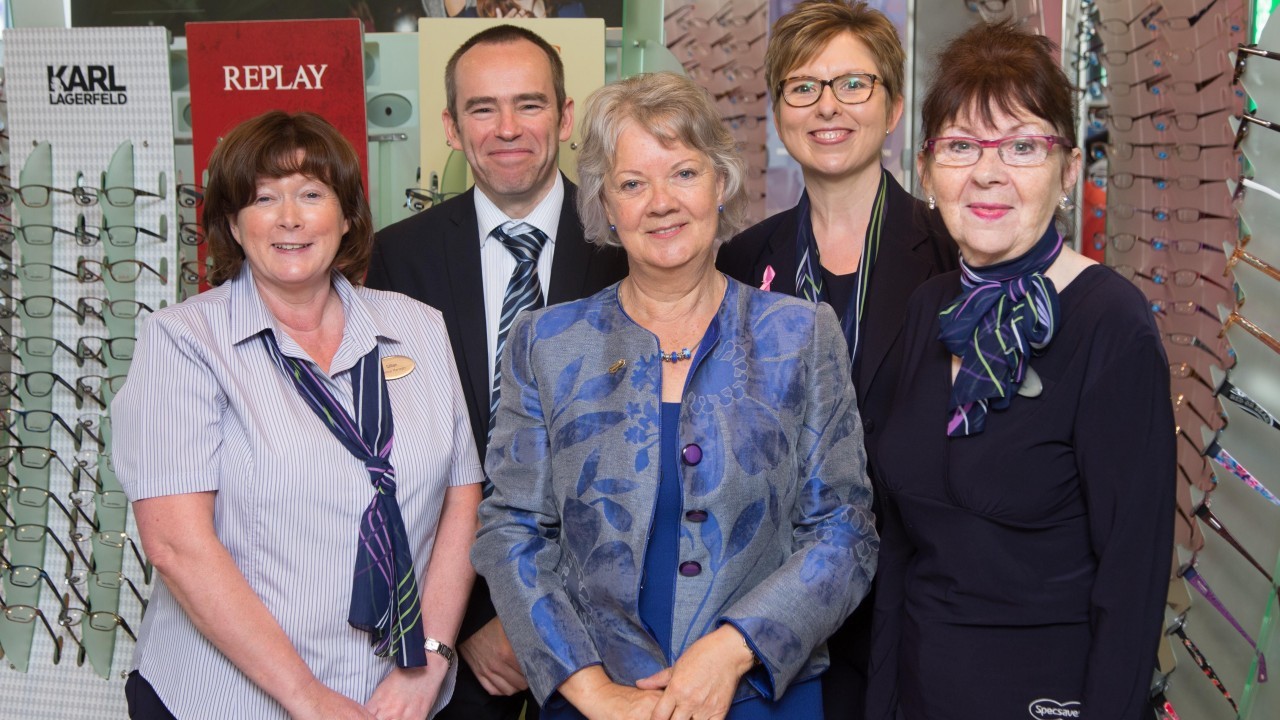 A local staff member at Specsavers Aberdeen has been recognised for her long service, after clocking up an impressive 25 years in the business.
The Union Street store is celebrating their longest serving employee, Gilly McDonald, who marked the impressive quarter century milestone earlier this month.
The Aberdeen opticians hosted a small celebration in store where director, Dave McGinty, presented the dedicated employee with gifts to mark her commitment.
Gilly – who began working in Specsavers one day a week when the store originally opened in BHS on Union Street – has recently been promoted to Hearing Centre manager and now supervises the Hearing Centre hub.
Gilly received a beautiful bouquet of flowers and a weekend away to the stunning five-star Cameron House Hotel at Loch Lomond.
Dave McGinty, store director of Specsavers Aberdeen, said: "It's great to reward our hard working staff. Gilly really deserves to be recognised for her dedication as she has shown the business real commitment and loyalty over the past 25 years.
"Gilly is a huge part of the business and is loved by all the staff and customers – she is a pleasure to have as part of our team at the Aberdeen store.
"Gilly is hugely passionate about what we do and is proud to work for Specsavers."