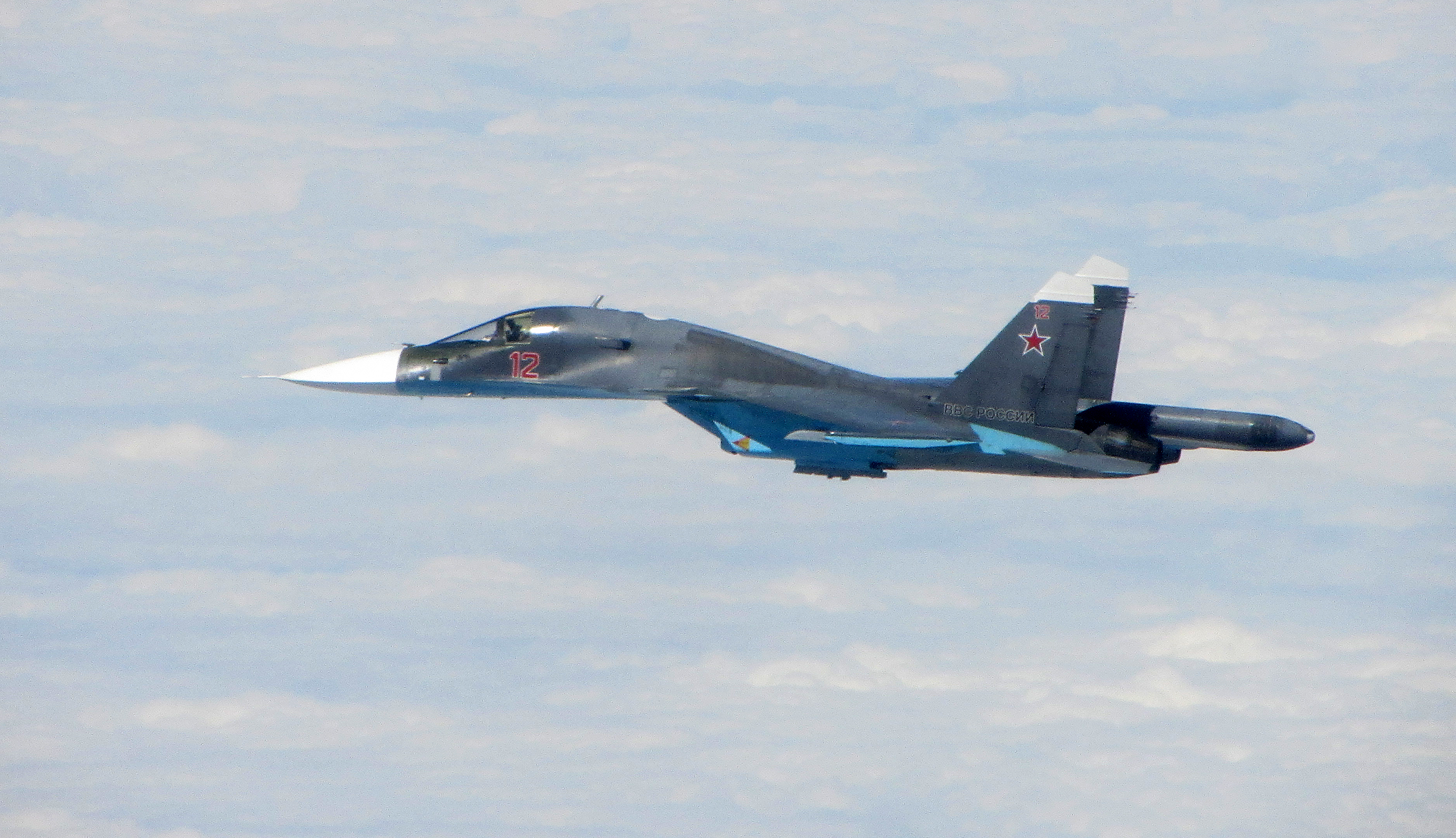 Top guns from RAF Lossiemouth drove 10 invading Russian aircraft from Baltic airspace during just one operation, it was revealed yesterday.
Typhoon fighters from the Moray base are currently stationed at the Amari air base in Estonia as part of Nato's Baltic air policing mission.
Crews from 6 (Fighter) Squadron at RAF Lossiemouth were launched last Friday after multiple groups of aircraft were detected by Nato air defences in international airspace near the Baltic states.
After being scrambled, the quick reaction alert jets managed to escort intruding Russian aircraft from the skies above Estonia.
The squadron identified all 10 of the jets before forcing them from the area.
Secretary of State for Defence, Michael Fallon, said: "Once more the RAF and our state of the art Typhoon fighters have demonstrated our commitment to Nato's collective defence.
"Air interceptions such as this highlight the vital importance of the UK's contribution to the Baltic air policing mission and demonstrate our collective resolve to protect Nato airspace alongside our allies."
The Russian jetsidentified as being four Fullback Sukhoi Su-34 fighters, four Foxhound Mikoyan MiG-31 fighters and two Antonov An26 Curl transport planes.
The Russian jets appeared to be carrying out a variety of routine training.
Last month RAF Lossiemouth crews based in Estonia intercepted Russian aircraft which had entered Baltic airspace three times in just 24 hours.
The incidents involved Russian Mig 31 Foxhound fighters, a TU22 Backfire bomber, an AN6 Curl transport plane and an A50 Mainstay airborne warning and control aircraft.
Lossiemouth's 6 (Fighter) Squadron was dispatched to the key Eastern European corridor in April.
The deployment has been described as sending a message to Vladimir Putin that the UK would "back its friends".