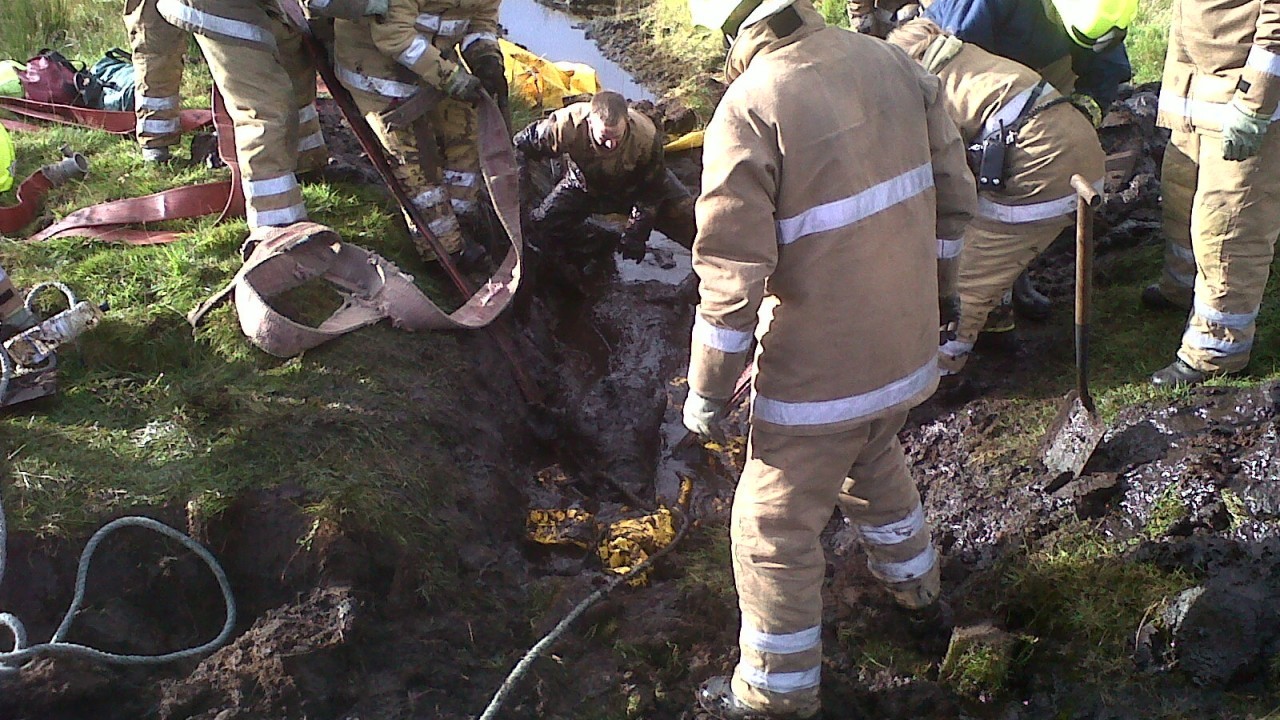 Firefighters in Lewis spent almost six hours rescuing a bull today which was stuck up to its nose in a muddy ditch.
The bull had become almost completely submerged in a drainage ditch in a field at Borve but was later pulled free after a six hour operation.
Stornoway fire station manager Steve Oliver described it as "one of the most difficult animal rescues he had ever been at".
Mr Oliver said: "If it had been an hour later the animal may have been completely submerged. We enlisted the help of a mechanical excavator to help dig and we had to go down 9.8ft into the peat before we could get strops underneath the animal to help get it out.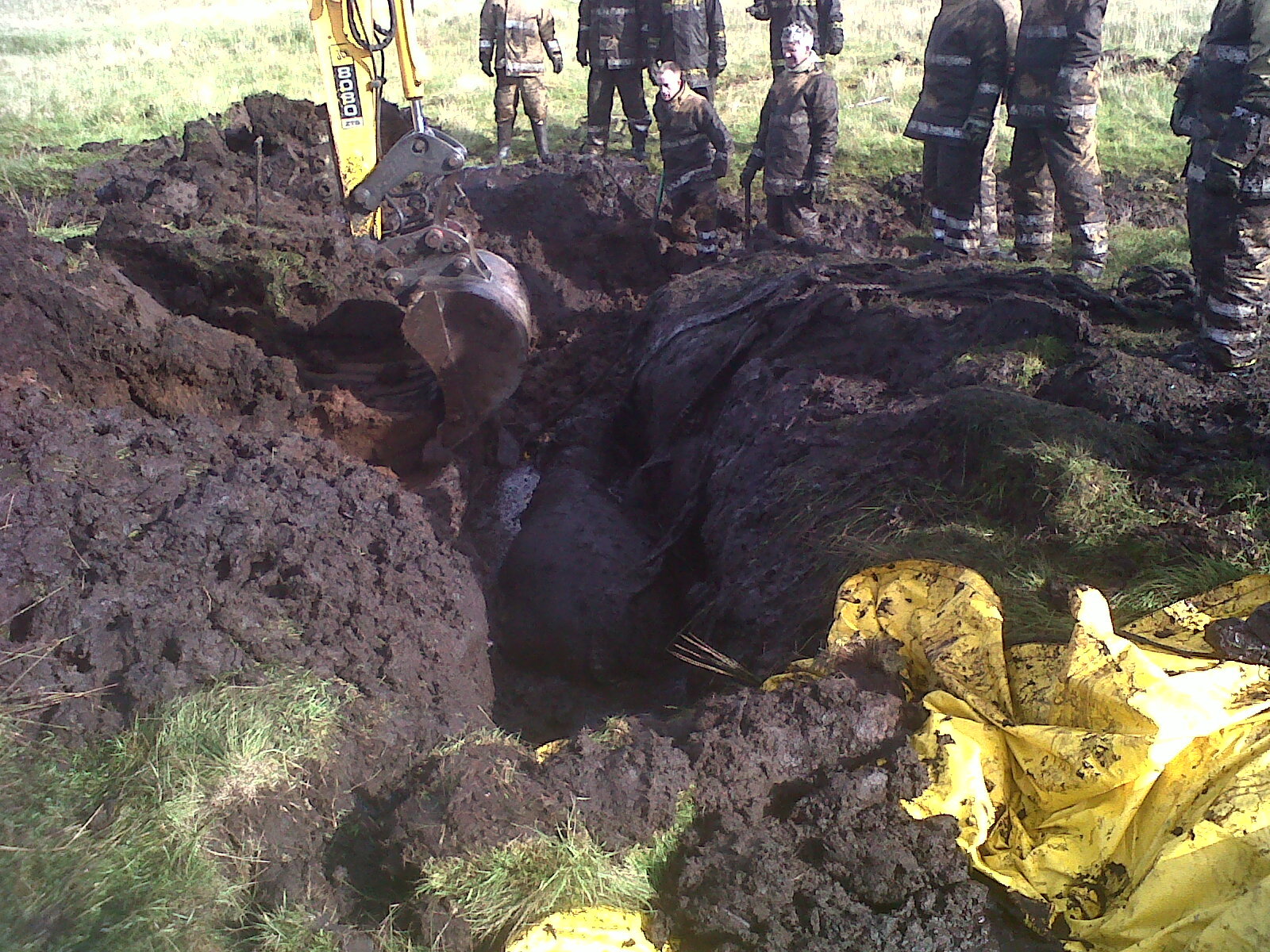 "We then managed to free the animal and it became stuck twice more before the vet managed to walk it onto firmer ground and assess its condition. It appeared to be uninjured so it was a happy ending."
One fire appliance from Port of Ness was initially called to the scene at about 8.50am yesterday morning. On arrival the crew immediately started clearing mud away from the bull's head and called for more resources.
Another two appliances, one each from Shawbost and Stornoway, assisted with the rescue.
The bull was fully out of the ditch by about 2.35pm and a total of 17 firefighters were involved in the rescue operation.
Crews remained on scene until their equipment was cleared up and left at about 3pm.
A fire spokeswoman said yesterday that the bull was then left in the hands of its owner and a vet, and confirmed that the animal was "not thought to be injured and was able to eat."
She added that the bull was above average size.